TV preview, Liar (ITV, Monday 9pm): Just the sort of uneasy viewing the public wants
Plus: Rellick (BBC1, Monday 9pm), Upstart Crow (BBC2, Monday 8.30pm), Back (Channel 4, Wednesday 10pm), The Great British Bake Off (Channel 4, Tuesday 8pm), The 100 Year Old Driving School (ITV, Tuesday 9pm), Strictly Come Dancing (BBC1, Saturday 7pm), Marc Bolan: Cosmic Dancer (BBC4, Friday 9pm), People Just Do Nothing (BBC1, Sunday 11.30pm and BBC3 Tuesday from 11am), Quacks (BBC2, Tuesday 10pm), Doctor Foster (BBC1, Tuesday 9pm)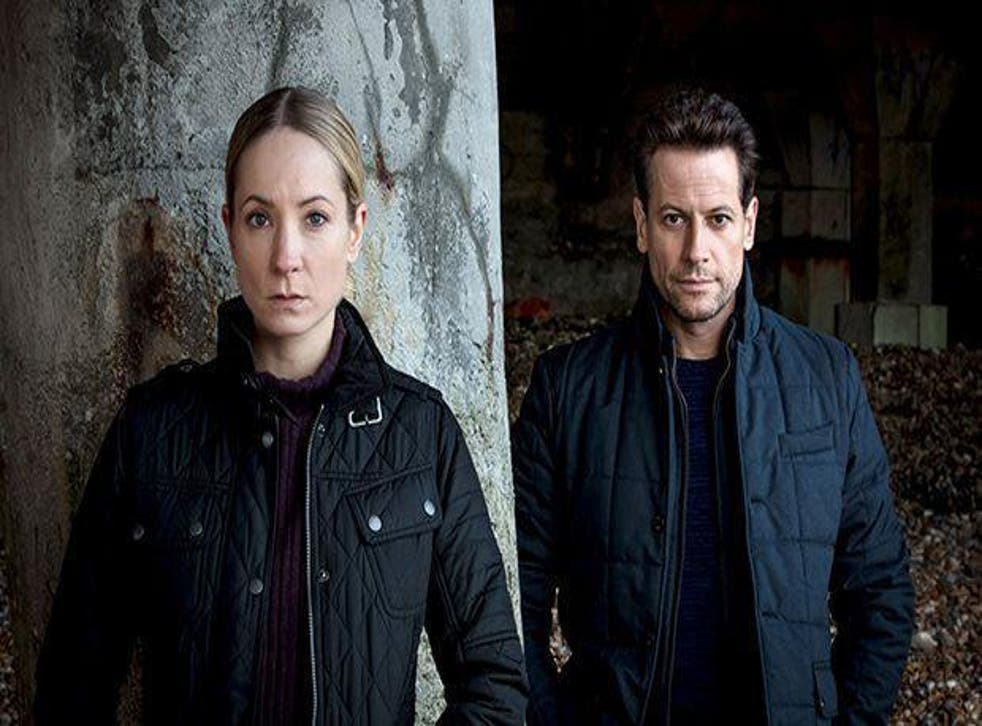 It is something of a tribute to the writing talents of Jack and Harry Williams, as well as their productivity, that their newest drama serials go had to head with one another on BBC1 and ITV on Monday evenings – Liar and Rellick. Both are the sort of emotional thrillers that viewers seem to find so compelling these days, and both are as accomplished as you'd expect from the folk who helped create Fleabag and The Missing.
Rellick is much the more cinematic of the pair, with a more disjointed way of telling to story of a detective trying to catch a serial killer – which is, admittedly, a bit routine these days, but sounds flatter than it is. The twist, or one of them, is the detective's prominent scarring to the face. Liar is the story of a rape – or the accusation of rape – and is more straightforwardly told. Joanna Froggatt, lately the maid in Downtown Abbey, is the victim Laura, a teacher, and Ioan Gruffudd plays a thoroughly ambiguous surgeon, the archetypal good guy gone, possibly, very bad indeed. It certainly points up the true seriousness of rape and the problems of exacting justice fro so many victims, depressingly so indeed.
Neither of these six-part series makes for easy viewing, but as I say that is just what the public seems to crave. Apart from sitting through some traumatic and upsetting scenes, you are also, in Rellick and Liar, drawn into a sort of quasi-judicial process, weighing up the evidence as it emerges, disappears and re-emerges, pushing you towards one conclusion, then another. It's highly effective, at any rate, and, on this evidence, the Williams brothers have plenty more thrills to deliver.
Just as fecund as the Williams brothers the creative partnership that is Mitchell and Webb is also becoming ubiquitous again. David Mitchell stars in the second series of Ben Elton's Shakespearean sitcom Upstart Crow (where Mitchell "is" a young William Shakespeare), and the pair continue in Simon Blackwell's Back, which sort of is a bit like Peep Show, maybe. That's no bad thing of course, and not so surprising given that Blackwell had a hand in that too, as well as the divine (and much-missed) The Thick of It. Both shows are promising.
For a change I thought I'd mention a reality show that isn't Bake Off, still serving up some delicious moments, by the way, I hope you'll find the time to catch The 100 Year Old Driving School, which features some truly life-affirming older citizens still enjoying the freedom of the roads until you might say, they run out of road themselves. Before watching this I had assumed that there was no one left out there still motoring who didn't need to have passed any form of driving test because it was only made compulsory for new drivers in 1935. Not true, though, as you'll discover, and in fact there are 248 (at the time of writing) centenarians on our roads. But how safe are they…?
Strictly Come Dancing returns, and I hope you have more luck in recognising some of the "celebrities" than I have; I could only manage a positively named ID on two of the hopefuls – "the lovely Debbie McGee", made famous by Paul Daniels and then immortalised by Mrs Merton (Caroline Aherne –"So what first attracted you to the millionaire Paul Daniels?), and the Reverend Richard Coles, who's mostly on the radio these days. And no, I couldn't care less who wins.
Highlight of the week is probably Marc Bolan: Cosmic Dancer. It's now fully four decades since Bolan died in a car accident, and he would have been 70 years old this month, no doubt still an inspiring and brilliant musician. I speak for myself but no matter how many times I watch him perform; or how familiar the string of hits is; or how often "Twentieth Century Boy" is overlaid on stock news footage of grim 1970s Britain; or the number of times you see James Corden in that car insurance ad driving his old Mercedes along to "Get it On": Bolan is still an intriguing, fascinating, sexy phenomenon. In case you've forgotten, this documentary will refresh memories and senses.
Elsewhere, I can recommend the same shows that I've been pushing for some weeks now – People Just Do Nothing, a masterful mockumentary; Quacks, a Victorian sitcom about an idiot surgeon (Rory Kinnear), and Doctor Foster, the suspenseful and enthralling vehicle for Suranne Jones, wronged wife and possible murderer. Well, I hope so, anyway.
Join our new commenting forum
Join thought-provoking conversations, follow other Independent readers and see their replies