The TV shows to watch this week: From Ross Kemp to Poldark
That famous bald bonce pops up on ITV with a film about knife crime, which is definitely no laughing matter, says Sean O'Grady
Sean O'Grady
Friday 02 August 2019 13:19 Comments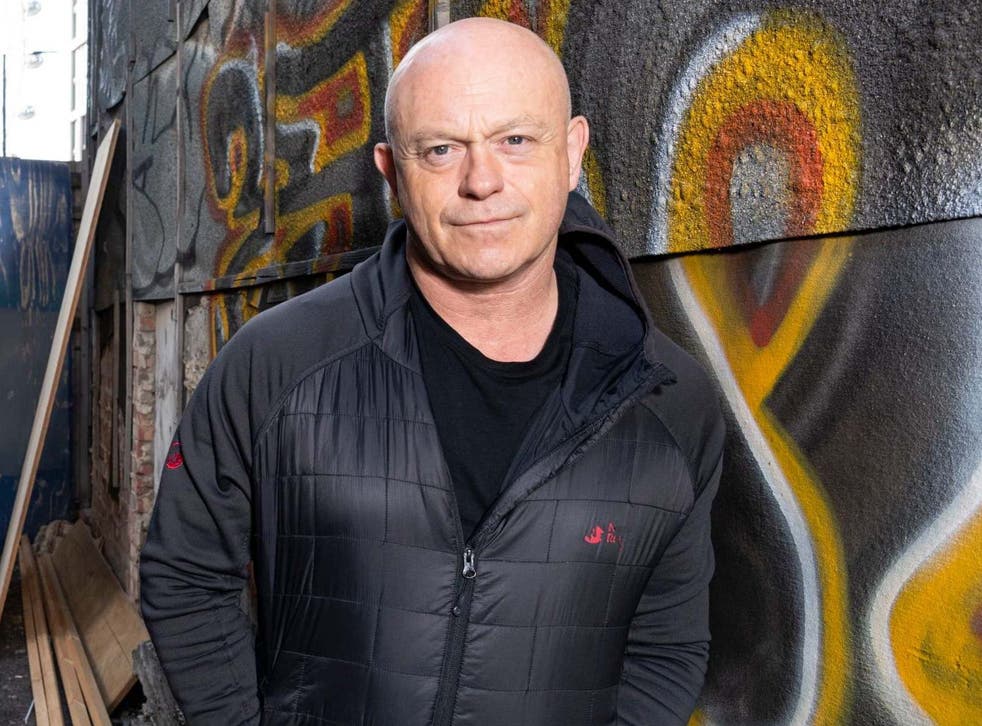 Ross Kemp? I know, ridiculous. Ricky Gervais compared him to children's TV puppet Zippy. He was married to former Sun editor Rebekah Wade who, in a curious precursor of the Boris-Carrie business, had a bit of a barney with him back in 2005. In the deathless contemporary words of the Metropolitan Police: "At 4am this morning officers attended an address in south London regarding an alleged assault. A woman was arrested for alleged assault on a man and is now in custody at a police station in south London." Plus EastEnders.
Nowadays Kemp deserves to be taken more seriously, and has been out and about in war zones (like his bedroom used to be, apparently) at home and abroad in some groundbreaking and rather brave documentaries. This week that famous bald bonce pops up on ITV with a film about knife crime, which is definitely no laughing matter. Ross Kemp; Living with Knife Crime sees him with four young gang members discussing why it is that they carry a blade, and how, nowadays, social media can promote and escalate violence between gangs in a desperate, if pathetic, attempt to control some godforsaken patch of urban post code to sell drugs into. Even if you won't be all that shocked at the motives behind what these young thugs get up to, each and every one of them capable of murder, and most likely destined for long prison sentences, it is always fascinating to see and hear it at firsthand, as Kemp does. There's not much hope, to be honest, and maybe the politicians and the police would be better off not pretending otherwise.
There's a bloke called Gavin O'Grady behind Sharon Horgan's latest comedic vehicle, so I suppose it can't be all bad. Like the superb Catastrophe, This Way Up is another example of the very modern hybridised comedy-drama genre, relying on wit and wordplay where once gurning and pratfalls were the fuel of choice for a situation comedy. Anyhow, it's written by Aisling Bea, who also stars as Aine, sister to Horgan's character Shona, and the storylines revolve around the challenges and dilemmas of life for 40-ish folk. This week; getting over a nervous breakdown. Should be good.
Nadiya's Time to Eat is not for purists, so you should be warned. You may remember Nadiya as the charming winner of Bake Off a year or two ago, and she is using her fame, and cookery skills, to persuade us to be a little more inventive in our food choices. Why not, for example, combine that great Italian staple, gnocchi, with a Thai curry sauce? Why not do so in a chicken tray bake? Plus broccoli as a side? What, after all, is the very worst that could happen? It's a bit odd? It could be worse. The same goes for her other flights of foodie fancy, such as cheesecake croissants and brioche trifle. Sounds delicious and is surely the ultimate destination of the phenomenon of "modern British" cuisine.
The mummy returns: historian Bettany Hughes follows up her fine The Nile: Egypt's Great River with a worthy sequel/prequel on the manners and mores of the Egyptians, ancient and modern. No pharaoh, no long-dead cat and no clay pot with pickled eggs in it is ignored as Hughes paces her way through the pyramids and tombs. They're not accursed. Obviously. Egypt's Great Treasures with Bettany Hughes is on Saturday evening, up against Casualty.
The Proms tune their way through a another week, and Friday sees a collection of scores from classic Warner Brothers films – Calamity Jane, A Streetcar Named Desire, The Old Man and the Sea…some wonderful material there, and it's interesting to watch how film music is being very gradually accepted in to the classical canon. All excellent news, but I'm also hoping for a playful little compilation of the Merrie Melodies and Looney Tunes themes. I bet I've stuck them in your head now, haven't I?
Poldark, then. It's halfway through its fifth series, and whatever currency the original stories by Winston Graham may have possessed has surely been devalued by their seemingly endless inflation in the name of cosy Sunday night viewing. As it happens, Ross (Aidan Turner's hairy torso plus, usually, the rest of him) is given hope for finding the Despards' return to Honduras but finds his new nemesis, Ralph Hanson (Peter Sullivan) has returned to Truro. Al a bit far-fetched in more ways than one. Surely there can't be much more of this?
Ross Kemp: Living with Knife Crime (ITV, Thursday 7.30pm); This Way Up (Channel 4, Thursday 10pm); Nadiya's Time to Eat (BBC2, Monday 8pm); Egypt's Great Treasures with Bettany Hughes (Channel 5, Saturday 8.35pm); BBC Proms 2019 (BBC4, Friday 8pm); Poldark (BBC1, Sunday 9pm)
Register for free to continue reading
Registration is a free and easy way to support our truly independent journalism
By registering, you will also enjoy limited access to Premium articles, exclusive newsletters, commenting, and virtual events with our leading journalists
Already have an account? sign in
Join our new commenting forum
Join thought-provoking conversations, follow other Independent readers and see their replies