TV review: Agatha Raisin (Sky1); Bottersnikes & Gumbles (CBBC)
The Cotswold murder mystery is, sadly, less than the sum of its considerable parts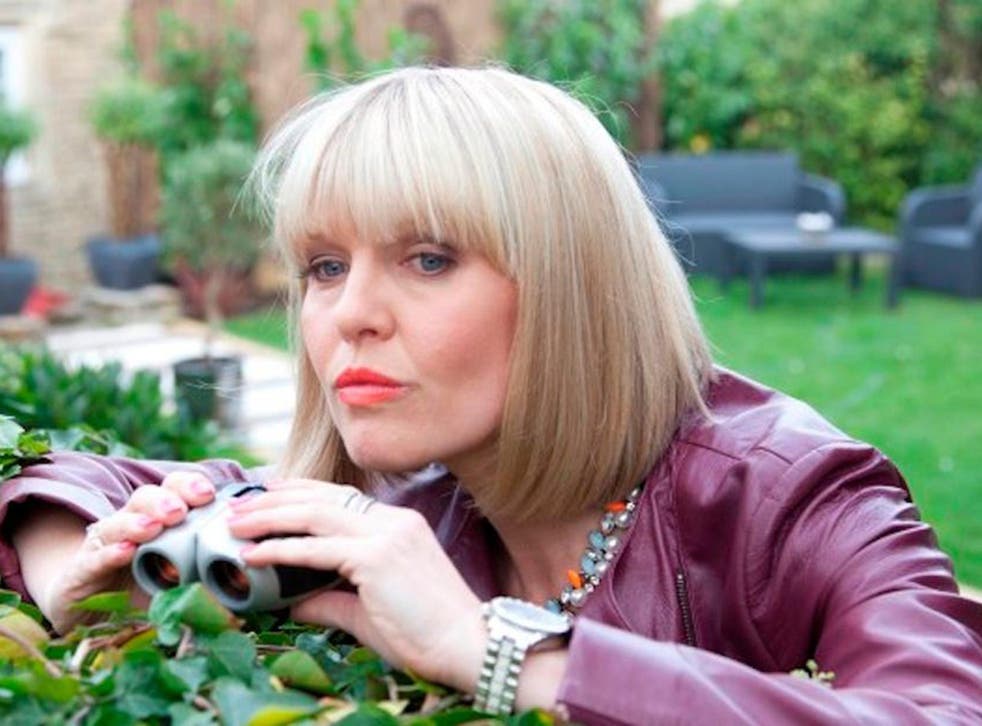 I wish I could be kinder about Agatha Raisin, really I do. It gets almost everything right, albeit in an exaggeratedly twee way. In particular, Ashley Jensen, as the eponymous Aggie, is a brilliant actress who somehow makes us believe that this scatty amateur detective was, not so long ago, the most brilliant PR mind in the land. I have admired Ms Jensen's work ever since we all enjoyed her performance as the hapless Maggie in Extras. Even Ricky Gervais needs a foil, and she was perfect in that too. For whole hour you can laze around in the warm glow of Cotswold stone, playing whodunit along with Agatha and the obligatory idiot copper who usually gets in the way of her sleuthing. For fans of this sort of thing there's vicars, country pubs, cute cottages and some nice cars too. What more could one want?
Well, some decent plotlines would be nice. These are certainly not as sturdily constructed from Cotswold stone. This has been the weakness in the series since the first episode, and it is very annoying because, as I say, there is so much to like about the show, based on the novels of MC Beaton. The "coincidences" are just too contrived: for example, the eventually discovered murderess just happened to be buying Aggie's (mega-cute) cottage and was also involved with Aggie's first husband, who has turned up in the village to blackmail Aggie, but just happened to discover his other old flame there too. That is really overdrawing on the credulity account.
I also found it odd indeed that Aggie never mentioned her disastrous first marriage to her fiancé, James, and there were some other odd diversions along the way involving toffs and a drying-out clinic. Agatha Raisin performs the unenviable feat of being less than the sum of its considerable parts. It is, though, not terminal, with the right kind of criminal mind at work on the scripts. James, by the way, is undecided about marrying Aggie, so the heavy hint about another series (this was the final episode of this run) is left lying on the stripped pine kitchen table.
I happen to think that many things were better about life in the olden days, but I am perfectly clear that one thing that is much the better is children's television. Yes, The Magic Roundabout, Roobarb and Custard and Trumpton are fondly recalled as classics (and deservedly so). But there was awful lot of dross too, and such was the state of the national economy back then that we couldn't afford to make many of our own animations, so more and more of our cartoon series came in from America, with a steadily declining level of quality. The progress from Fred Flintstone to Skeletor was a dispiriting one.
Anyway, this is all a roundabout way of complimenting the makers of Bottersnikes and Gumbles. These are derived from the books by SA Wakefield, and are better adapted than most other exercises of this nature. Bottersnikes are superbly rendered lizardly creatures that are the bogeymen of the show, a bit like Momentum in the Labour Party; Gumbles are apparently normal, but hopelessly optimistic, like Brexiteers. The stories are short and sweet and the attention to detail is remarkable. I never thought I would live to see such a perfect recreation of a Bedford CF ice cream van, complete with "Greensleeves" playing out of it. A nice reminder of the olden days, that.
Register for free to continue reading
Registration is a free and easy way to support our truly independent journalism
By registering, you will also enjoy limited access to Premium articles, exclusive newsletters, commenting, and virtual events with our leading journalists
Already have an account? sign in
Register for free to continue reading
Registration is a free and easy way to support our truly independent journalism
By registering, you will also enjoy limited access to Premium articles, exclusive newsletters, commenting, and virtual events with our leading journalists
Already have an account? sign in
Join our new commenting forum
Join thought-provoking conversations, follow other Independent readers and see their replies