TV review, Invasion! with Sam Willis (BBC4): Who do we think we are? You might be surprised
Plus: Motherland (BBC2)
Sean O'Grady
Sunday 03 December 2017 14:34 Comments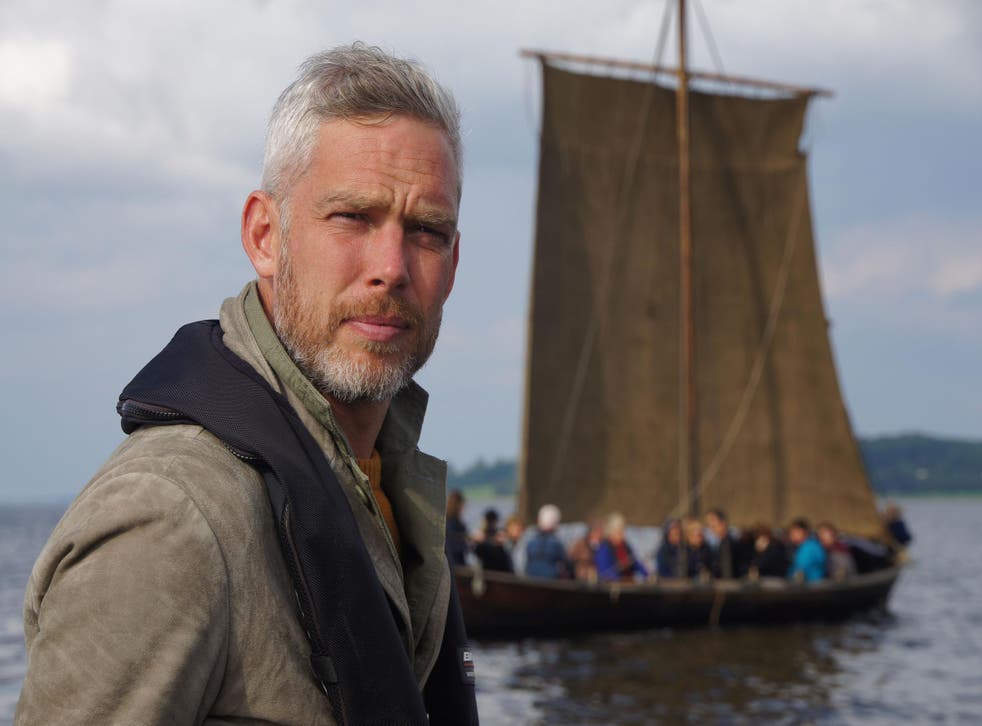 At first glance, Invasion! With Sam Willis was just another skirmish in what its enemies regard as the BBC's unremitting guerrilla war against Brexit. Thus, Invasion! came up with the usual stuff about the British being a "mongrel people" (I think it was Churchill who first came up with the expression) and were/are the result of successive "invasions", migrations and flows of refugees over centuries, if not millennia. Unlike Churchill, we now have the DNA technology to prove it.
Of course, on behalf of fair-minded people and conscious of the twitching sensibilities of Leavers, I'd have to point out that, historically, the recent movements of peoples, whatever you think of them, are quite substantial by historic standards. (This is an officially balanced column, you see). On the other hand, "mongrel race" (I include myself there) was and is about right and, I like to think, has made this country what it is today, and will remain after Brexit (if that ever happens): the best in the world.
I learned plenty new in Dr Willis's perambulations around neolithic forts, ancient burial mounds and Viking museums. I found it fascinating, for example, that, somewhat contrary to the "mongrel" idea, about 70 per cent of the British national genome is in fact derived from an ethnic group that doesn't actually have a name and is from somewhat disparate sources. Yes, chances are that you are ethnically a "Beaker person", so-called because they were associated with the arrival of bell-shaped beaker pottery, and, confirming another ancient tradition, it was often used to swig ale from. These beaker people came, perhaps, from the western Ukraine and southern Russia, and these emigrations also helped populate parts of central Europe – so that when the Angles and the Saxons in due course turned up, causing trouble, they were in effect just a different branch of the ethnically Beaker people.
Moreover, the idea that the British were originally a nation of Celts was also exposed as balderdash. True, there's a lot of beautiful Celtic art and artefacts to be found around the British Isles, but apparently this was more of a cultural or fashion "invasion" than a people one, I suppose a bit like rock'n'roll, or sushi or baguettes in more modern times, shall we say.
Thus we owe a great deal to the Beaker men and women who braved the treacherous English Channel in their rickety animal-skin boats – the earliest of many enterprising economic migrants risking their necks to reach Blighty. Apart from inventing something handy to drink booze from, they also endowed the future British Isles with metallurgy, flint and axe technology, and the ancient monuments that still enthral us.
The truth about Britain is that, once the climate had settled down in about 9,600BC, to the (relatively) temperate patterns of today this land has always been "up for grabs", and highly attractive to groups, successively, of hunter-gatherers, farm folk (with their origins in the middle East), Viking occupiers, Germanic raiders, Roman conquerors and all the rest that followed. Each brought their own expertise, innovations and ideas, and opened up Britain to trade with its closest neighbours in Europe. The earliest version of the sporty Italian sports car imported into this land, for example, was the light ash-framed chariots, the design of which came from the Etruscans. Then, as now, the British were exceptionally open to products from across the English Channel. So you see the not-so subtle subtext about the European Union.
Yet Sam Willis's essay also, rather uneasily, emphasised the abiding power of tribal and territorial loyalties, even between groups that were ethnically identical. Boudica wasn't quite the Nigel Farage of her time, but there was an unmistakable whiff of Ukip about how she wanted to, ahem, "take back control". In that sense we were given the distinct impression that, as in Roman times, Britain might well have been a more prosperous and civilised place as a province in a European empire, but many still found it somewhat unsatisfactory: these early Britons were not, in other words, averse to asking "What have the Romans ever done for us?" long before Monty Python came up with the idea. Next week: "What have the Normans ever done for us?"
Motherland proves two important things about comedy. First, that the best comedies are the ones we find painfully difficult to watch, just like the best curries are the ones you can hardly eat. Second, that we all love an anti-hero: here, in this middle-class comedy of manners, it's the magnificent monster that is super-beautiful alpha mother Amanda, who has a flatter bottom, is richer and more organised than any of her peers. She sees herself as a sort of suburban version of "Nigella or Sade", always impeccably presented and so very "eye-catching" it's a problem for her. And we just love to hate her, played as she is with such panache by Lucy Punch. As in the sitcom's own world, fellow actors Anna Maxwell Martin (Julia), Diane Morgan (Liz), Philippa Dunne (Anne) plus unter-dad Paul Ready (Kevin), all have to live in the shadow of her majesty, and it's not their fault she most of the best lines.
Last night, though, we discovered that Lucy isn't quite as straightforwardly fab as she makes out, and her volatile husband, Johnny (Terry Mynott) is "complicated – he's horribly jealous but at the same time enjoys watching me with another man", in this case a squaddie who commutes form Aldershot every month to do his duty, a fact unaccountably revealed to the assembled mums by Kevin, an unbearable moment.
Access unlimited streaming of movies and TV shows with Amazon Prime Video Sign up now for a 30-day free trial
Sign up
Motherland, then, is a sort of dangerous buffer state between genuine friendships and selfish, using ones, with the constant threat of emotional terrorism. It is, as I say, a painful place to visit, but an irresistible one.
Register for free to continue reading
Registration is a free and easy way to support our truly independent journalism
By registering, you will also enjoy limited access to Premium articles, exclusive newsletters, commenting, and virtual events with our leading journalists
Already have an account? sign in
Join our new commenting forum
Join thought-provoking conversations, follow other Independent readers and see their replies