Last night's TV review, Three Girls (BBC1): Harrowing, even at this distance
Plus: Horizon: Strange Signals from Outer Space! (BBC2)
Sean O'Grady
Tuesday 16 May 2017 11:47 Comments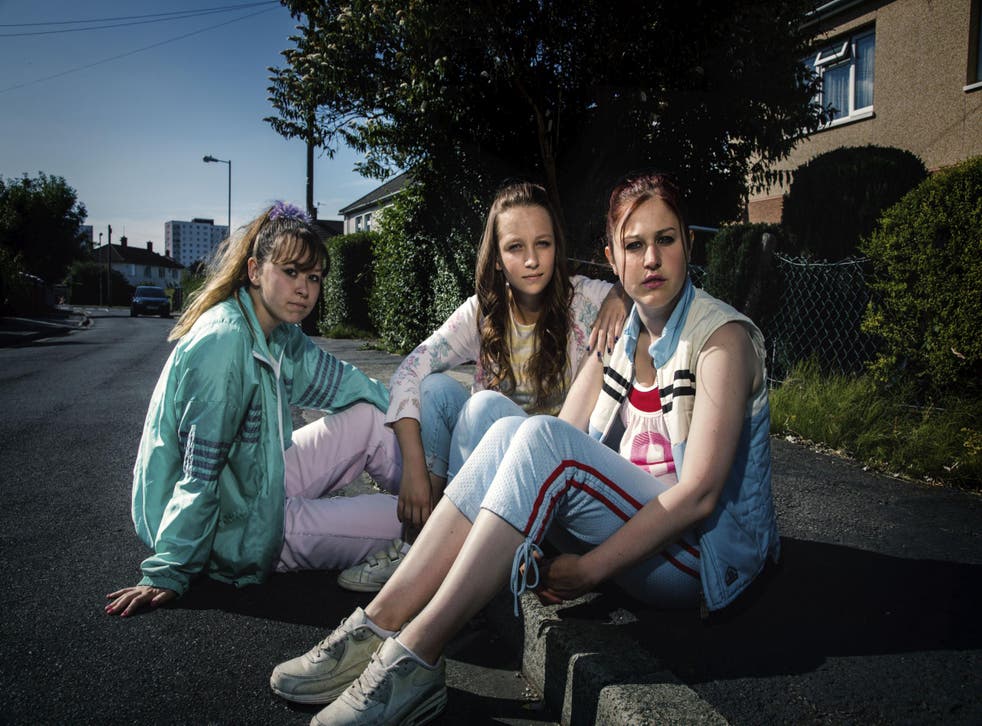 All I can say about Three Girls is that if it is this tough for a stranger to watch their lives being retold on TV, then I cannot imagine the traumas those girls and their families went through.
I have rarely had to watch anything as emotionally charged, and which is also so upsettingly well grounded in reality. You can't tell yourself to relax because it's just a lot of silly Hollywood special effects, like Alien or something. This was real horror. You have to confront what is unfolding in front of the screen; and confront it you should (the next two episodes are on tonight and tomorrow, and this one too is on iPlayer).
The Rochdale sexual abuse cases – the so-called "grooming" scandal – are some of the most horrifying of our times. The scale, as with the Jimmy Savile affair, is still difficult to comprehend even as the facts have become so familiar; but each victim has their own unique tale.
Here, three girls had their wretched stories told: and it was just pitiful to watch the descent of teenagers Amber and Ruby Bowen (played by Ria Zmitrowicz and Liv Hill) and Holly Winshaw (Molly Windsor) into their hells, dragged into a vortex of pain by men who, in every sense, dehumanised them. Maxine Peake, as sexual health/social worker Sara Rowbottom, was superb as the only person around who would help them. The landscape they lived in was desolate; the sense of isolation desperate and depressing. Not an easy watch, as I say.
Even if there were no criminality involved, the lives of these kids were never going to be easy, though their parents did their very best, as did the schools and social workers. But, vulnerable as they were – and some weren't that vulnerable, just normal adolescents trying to grow up enjoy themselves – all were terrifyingly tempting prey to the most evil and sadistic of sexual predators, acting in concert in gangs, self-trained in psychological manipulation.
As we know, the great majority of these underage girls were, as the officially classification goes, "White British"; the majority of their abusers, as is equally clear, were "Asian" – men in their thirties, forties and fifties. Or, as the protests from Hindu and Sikh groups pointed out, one could add predominantly Muslim individuals of Pakistani heritage. This is not obscured in the drama. Yet these men were far from the only sexual abusers in Britain, and these criminal perversions are never confined to any ethnic or (nominally) religious group. Islam, after all, does not condone alcohol, drugs or rape, whatever the English Defence League might tell you. Sex abuse cases are spread across ethnic and religious groups, and always have been. Abusers, though we don't always like to face it, are often within families and are people known to the victims – hence the use of "grooming" techniques. In the case of the "VIP" rings, or in the churches, children's homes or in showbiz, the rapes took place far away from centres of urban deprivation and poverty, though their victims were poor and powerless kids.
The more we learn about the scale and truth about child abuse in Britain the more widespread and varied it has been, from north Wales to London to Northern Ireland to Jersey, and the more stupid it is to write it off as something just to do with Pakistani men in certain places in the North. There are such things as white paedophile murderers, in case anyone's forgotten Sarah Payne, or Ian Brady, for that matter. Even so, the racial dimension of the Rochdale, Rotherham and other scandals caused political ramifications for a time, itself a further piece of the damage that these men's evil caused.
In Three Girls, no details were spared, but delivered with just the right balance of dramatic brutality and discretion. So we know that there was gang rape, anal rape and every other kind of sex exacted from children, some with learning disabilities, many deluded, usually drunk or drugged. Things could be complicated and "chaotic", to borrow the word used so much. Some of the girls sometimes thought that their abusers were "boyfriends", and some appeared to collude with their abusers, for whatever reason, acting as introducers, though themselves being exploited just as surely. Some girls ended up pregnant barely into their teens. Abortions, separations of mum and infant, and wider family and mental breakdowns followed. The damage to many thousands of people and communities was unprecedented, and I would include here the innocent families of the perpetrators themselves.
All this, then, and the police and crown prosecutors did next to nothing. How this came to be so, with all those difficult issues about "political sensitivities", and how those betrayals were so painfully put right, is told in the next two episodes. Worth the effort to watch – but you do need to be prepared.
Access unlimited streaming of movies and TV shows with Amazon Prime Video Sign up now for a 30-day free trial
Sign up
Horizon, as I remember it, growing up in the 1970s, was always a treat because it would encourage one to indulge in the sort of escapist phantasmagorical dreams we're all inclined to have at any age (despite what we might protest). The programme added a useful veneer (real or artificial) of scientific insight, evidence even, to such gallactic wonderings: Like Doctor Who, but with A-levels.
Nowhere was this more so than its occasional venture into the mesmerising question of civilisations on other planets, and last night Horizon: Strange Signals from Outer Space! decided to go retro and have another look for the extraterrestrials, God bless 'em. I felt like I was 11 years old again, and this must be quite the wackiest Horizon since about 1974, full of stuff about Tabby's stars and Dyson spheres.
The fresh(ish) variation on the old theme this time was "mysterious" (they always are) "signals" coming from somewhere so far away that you can only but be intrigued about whether they're indications of intelligent life. A bit like when the peace of your living room is broken by the yob orbiting outside in his pathetically modded Honda Civic, your windows vibrating to the bass beat of his over-amped stereo and broken exhaust. Unlike when I was 11, or the scientists on Horizon, I now realise it isn't always beneficial to try to make contact with some of the densest entities in the universe emitting incomprehensible sounds from their strange craft.
Register for free to continue reading
Registration is a free and easy way to support our truly independent journalism
By registering, you will also enjoy limited access to Premium articles, exclusive newsletters, commenting, and virtual events with our leading journalists
Already have an account? sign in
Join our new commenting forum
Join thought-provoking conversations, follow other Independent readers and see their replies