Watch Breaking Bad Walter White's Facebook Look Back video
Video highlights the highs and lows of the fictional chemist
Heather Saul
Saturday 08 February 2014 13:28 Comments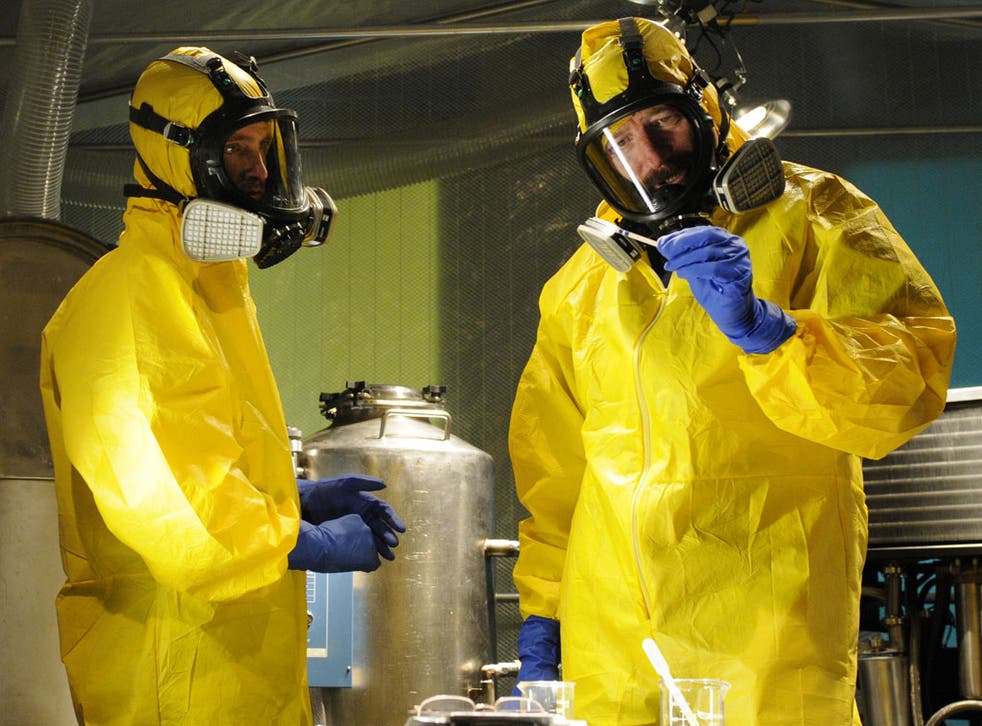 Most of us are probably already bored of Facebook's somewhat cringe-inducing Look Back videos, which seem intent on showcasing our most drunken and/or embarrassing moments since we joined the social network set against a backdrop of emotionally charged music. However, for those still suffering from Breaking Bad withdrawal, Walter White's Look Back may be worth a watch.
The video, produced by Derick Watts & The Sunday Blues, guides us through the highs and lows of fictional chemistry teacher and meth producer White's life, showcasing some of the most pivotal moments in the series.
The critically acclaimed TV show followed White as he joined forces with former student Jessie Pinkman to become a homicidal methamphetamine producer, while simultaneously battling lung cancer and attempting to keep up a normal semblance of family life.
In White's Look Back, we see his first moments to his most liked posts, which include: "Got a sweet new ride! Life is a highway" with a picture of the infamous trailer, and "Jessie is being such a bitch, he needs to apply himself. LOL".
Another 'most liked post' includes a picture of White as his alter ego Heisenburg, followed by "Bought a hat and sunglasses today! #YOLO.
"I know Bryan (Cranston) said he's up to do another little Walter White cameo" he said. "We're such an incredible family, we love each other so much and if we're able to play these characters that kind of gave us all careers, then yeah, why not do it again."
Register for free to continue reading
Registration is a free and easy way to support our truly independent journalism
By registering, you will also enjoy limited access to Premium articles, exclusive newsletters, commenting, and virtual events with our leading journalists
Already have an account? sign in
Join our new commenting forum
Join thought-provoking conversations, follow other Independent readers and see their replies