The Independent's journalism is supported by our readers. When you purchase through links on our site, we may earn commission.
When love and art collide
Every artist has a muse, but what happens when two creative geniuses get together? This fascinating new 10-part series from Sky Arts, Artists In Love, reveals all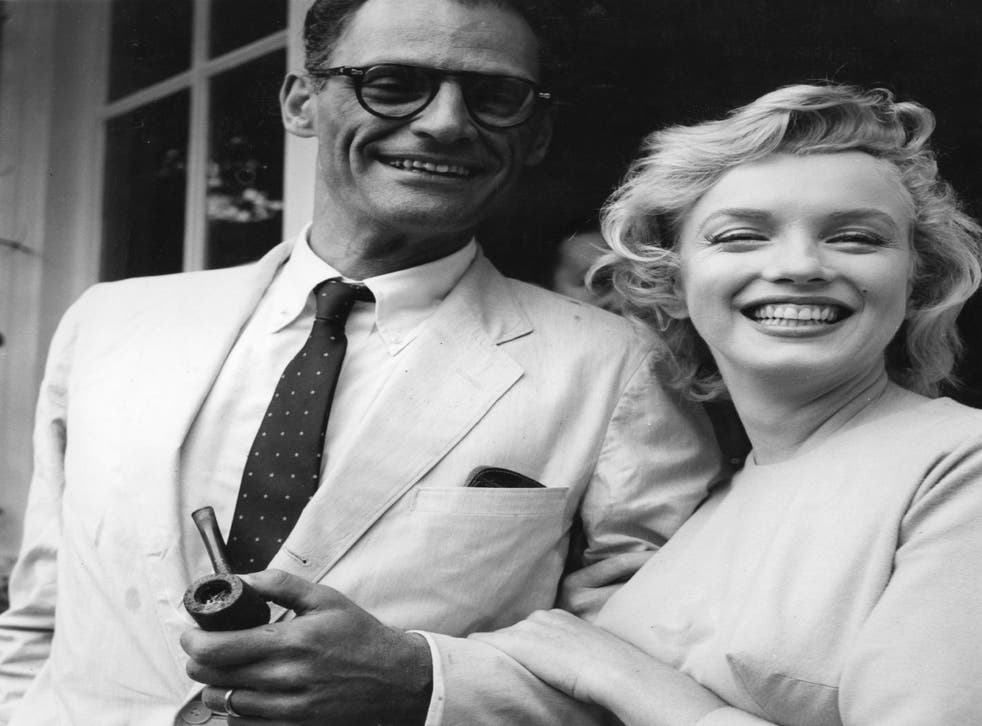 June Carter Cash once admitted about her future husband, fellow country singer Johnny Cash: "I'm falling in love with somebody I have no right to fall in love with." However, the legendary pair prove fortunate compared to some of the other infatuated couples featured in Sky Arts' excellent new season, Artists in Love, which focuses on some of the most romantic, passionate and unconventional love stories between painters, musicians, artists and their muses.
Artists in Love delivers 10 one-hour films, each presented by a celebrated actor who recounts the story of an artist and his/her muse, reciting letters and quotes too. The season explores the often destructive and volatile relationships between great artists, including painter Pablo Picasso and photographer Dora Maar, painter Modigliani and his muse Jeanne Hébouterne, and surrealist Salvador Dali and model Gala Eluard. None of these great love affairs run smooth, and some (Marilyn Monroe and Arthur Miller, and Modigliani and Hébouterne, for instance) end tragically.
The 10 films, which are introduced and narrated by actress Samantha Morton, don't shy away from the difficulties, defeats and pain that these lovers went through, and the episodes are enriched by footage shot in the couples' beloved places, interviews with experts and art historians.
If you're looking for intensity look no further than the second episode, which focuses on painters Frida Kahlo and Diego Rivera. If you're hankering for a kinky affair, catch episode eight which looks at Gala Éluard, wife of Paul Éluard, and her two-year love affair with Salvador Dalí. She became his muse and his agent, and made no secret of her many affairs, preferably with younger men. Dalí, who had voyeuristic tendencies, encouraged her. For tragedy, tune into the third episode that concentrates on Amedeo Modigliani and Jeanne Hébouterne's torrid dalliance. Painter Modigliani dragged Jeanne into a vortex of chaos, drugs and alcohol, which culminated in his death and her suicide.
It's not all so bleak, however, as the hugely heartening love between Johnny Cash and June Carter shows. Cash proposed to Carter several times before she finally said yes, to a proposal made in front of 7,000 fans at a live show in 1968. Carter subsequently helped her husband overcome his drug and alcohol addictions. She passed away on May 15, 2003, with her husband holding her hand. Cash died four months later the same year.
The other artists in love featured in this absorbing series are composer Richard Wagner and writer Cosima Liszt–d'Agoul, opera singer Maria Callas and business magnate Aristotle Onassis, ballet dancers Rudolf Nureyev and Erik Bruhn, Italian film-maker Federico Fellini and actress Giulietta Masina, and, perhaps the most well-known of all, between Death of a Salesman playwright Arthur Miller and Some Like It Hot star Marilyn Monroe; their marriage only lasted five years, and for Miller it was one of great joy and great torment.
Three for all
Great scenes, songs and tales from famous lovers
DVD boxset: Marilyn Monroe: Forever Marilyn - the Collection (PG). Cinema most luminous blonde and Arthur Miller's second wife is exquisite in all these comedies, but her saucy and sad singer Sugar in the classic Some Like It Hot was her deftest comic performance. The boxsest also includes The Seven Year Itch, Gentlemen Prefer Blondes and How to Marry a Millionaire. £24.99 on DVD from moviemail.com
Album: Carryin' On with Johnny Cash and June Carter. The 25th album by the country musicians, Johnny and June, was released in 1967 and consists of 13 exquisite duets including the tracks "Long Legged Guitar Pickin' Man, a sublime cover of Bob Dylan's It Ain't Me Babe and Jackson, Cash and Carter married seven months after the record was released. £3.99 from amazon.co.uk
Book: Rudolf Nureyev: The Life. Julie Kavanagh's biography is an excellent tribute to ballet's first superstar. It charts his extraordinary life; his birth on a train, his defection in 1961, his partnership with Margot Fonteyn and his relationship with Erik Bruhn. £16.99 from amazon.co.uk
Join our new commenting forum
Join thought-provoking conversations, follow other Independent readers and see their replies