Winona Ryder is ideal in Eighties mystery series 'Stranger Things', but what's next for her big comeback?
Ryder plays a mother whose son is missing in the new show on Netflix and it's the closest she's had to a lead role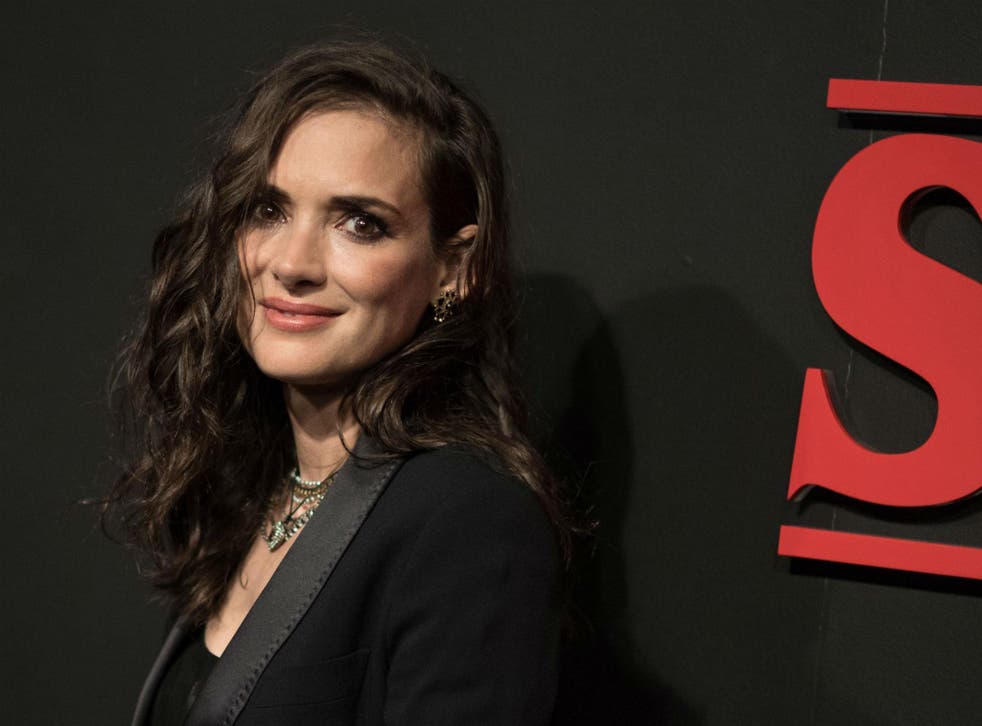 Winona Ryder hasn't changed much. Thirty years since her debut in Lucas, she's still a delicate pixie with giant brown eyes, still the appealingly disheveled outsider. The only difference is, now Ryder is playing the mother instead of the naif.
She's starring in the series Stranger Things on Netflix, and so – as is the case every time she shows up in a movie since her shoplifting scandal in 2001 – we find ourselves asking: is this Winona Ryder's big comeback?
The answer is: probably not, at least not if you're expecting Ryder to reclaim her past glory. Ryder is one of those rare actors whose very presence evokes a certain era. That can be a strength in certain roles, and her casting in Stranger Things, set in the 1980s, feels particularly appropriate. But that can also be limiting; just look at the flame-outs of Ally Sheedy, Molly Ringwald, Bridget Fonda and pre-Pulp Fiction John Travolta. Quentin Tarantino can only revive the careers of so many people.
With her unorthodox commune upbringing, encyclopedic knowledge of movies and harmless brand of subversiveness – not to mention that fact that Timothy Leary was her godfather – Ryder was the aspirational exemplar for 1990s Gen Xers. Somehow she's still that same person, even as the world around her has changed a lot.
Ryder shot to fame in the time before Twitter and TMZ. Paparazzi didn't stalk her three-year relationship with Johnny Depp. Even so, Ryder didn't relish the limelight.
"I remember when I first started being in magazines, I had pretty thin skin," Ryder told Interview Magazine. "There was a whole era where I got linked to everybody. People that I had never met. I was like, 'how? I'm home alone reading chapter 12 of a book'."
The critics were also starry-eyed. Ryder received two Oscar nominations, for The Age of Innocence in 1993 and Little Women the following year, and the acclaim for her roles in Reality Bites, Edward Scissorhands, Beetlejuice, Mermaids and Girl, Interrupted was universal. She was a mainstream success but, with her interest in slightly off-kilter parts, she also had a particular appeal among a niche of outsiders.
"She inspires a kind of cultist love that I don't see other ingenues inspiring," Heathers screenwriter Daniel Waters told the New York Times recently. That explains why the fanboys love her. JJ Abrams, for example, cast her as Spock's mom in 2009's Star Trek.
The Duffer brothers (twins Matt and Ross), who created Stranger Things, were especially fond of Ryder because of her roles in the Tim Burton movies they grew up watching.
Access unlimited streaming of movies and TV shows with Amazon Prime Video Sign up now for a 30-day free trial
Sign up
Their sci-fi mystery series is set in 1983, and everything from its synthesizer-heavy score to its plot twists reveals a deep nostalgia for the movies of yore. There are elements of Poltergeist, ET, Stand By Me and The Goonies. The story kicks into motion after young Will Byers (Noah Schnapp) goes missing following a wild night of Dungeons & Dragons at a friend's house. Ryder plays his mother, and she is convinced her son is trying to communicate with her through the lightbulbs in her house. It's up to her, along with her older son and a disenchanted sheriff, to decode what happened.
Ryder is so ideal for the role, not only because she's so good at exuding a certain brittle scrappiness but because she's such a wistful presence, always reminding viewers of the past. She's a human proxy for the 1980s and '90s, partly because she's been frozen in time since she was the Gen X poster child – she took years off from acting following that shoplifting arrest and hasn't had a major role since.
She's also either delightfully analogue or an annoying Luddite, depending on your perspective (and probably your generation). She keeps cassettes of memorable voicemails and VHS bootlegs, she said in a recent interview. She doesn't understand the allure of a stylist and, in that same vein, hasn't caught on to the person-as-brand ethos of modern celebrity. She doesn't tweet or Instagram or Snapchat. "Even the term 'followers' is faintly creepy to me," she told the Telegraph a couple years ago.
Aside from that small role in Star Trek, in recent years she's played a cheating wife in the Vince Vaughn-Kevin James comedy The Dilemma and an angry has-been ballerina in Black Swan. She also did very good work in parts few people saw, playing scientist Stanley Milgram's wife in The Experimenter and a councilwoman in the HBO mini-series Show Me a Hero.
Stranger Things is the closest thing she has had to a lead role. Even though it's an ensemble drama, Ryder stands out as much for who she is as how well she acts.
Of course, people are going to immediately wonder what's next for her supposed big comeback. There is chatter about a Beetlejuice sequel, and she'll be in a Marc Jacobs ad campaign.
In the meantime, she's making the press rounds for her new series. Her interviews reveal no viral-ready sound bites, and publicity stunts aren't in her playbook. She may not get back to A-list status again, but maybe that's all right. Hasn't she done enough?

Copyright Washington Post
Register for free to continue reading
Registration is a free and easy way to support our truly independent journalism
By registering, you will also enjoy limited access to Premium articles, exclusive newsletters, commenting, and virtual events with our leading journalists
Already have an account? sign in
Register for free to continue reading
Registration is a free and easy way to support our truly independent journalism
By registering, you will also enjoy limited access to Premium articles, exclusive newsletters, commenting, and virtual events with our leading journalists
Already have an account? sign in
Join our new commenting forum
Join thought-provoking conversations, follow other Independent readers and see their replies