The Independent's journalism is supported by our readers. When you purchase through links on our site, we may earn commission.
Uma Thurman hints at major intervention in sexual harassment debate
'I've been waiting to feel less angry. And when I'm ready, I'll say what I have to say'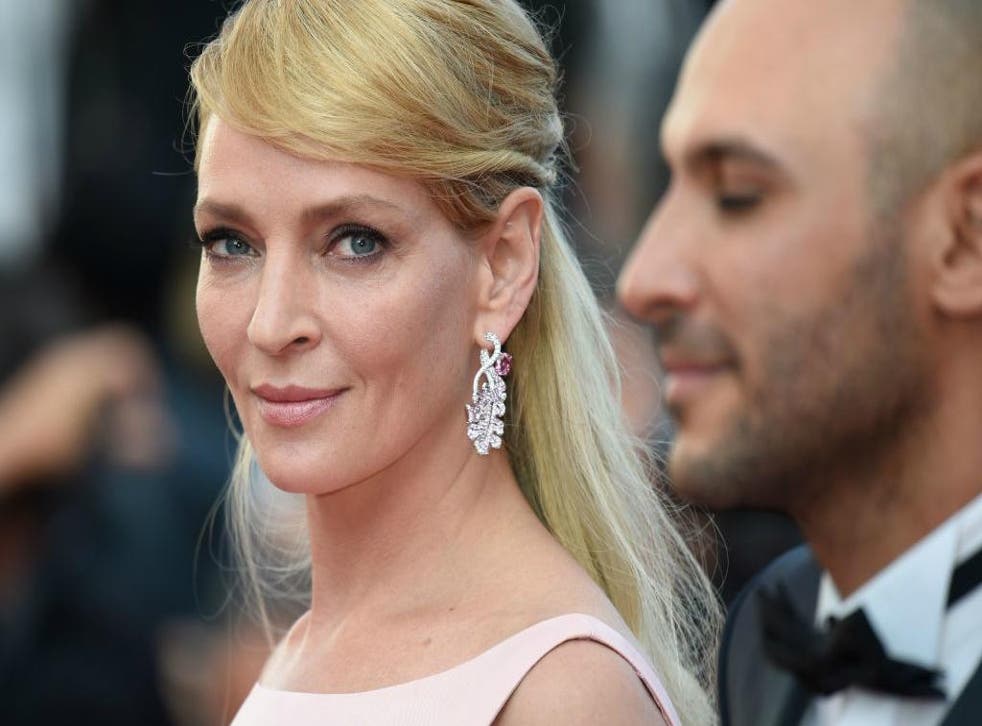 Uma Thurman has strongly hinted that she is preparing a statement about sexual abuse in Hollywood.
The subject was first breached with the actor in an interview with Access Hollywood, in which Thurman spoke slowly, carefully, and with clear self-restraint.
"I think it's commendable," she responded to a question about women in Hollywood, like Angelina Jolie or Gwyneth Paltrow, speaking out about sexual harassment and assault in the industry. "I don't have a tidy sound bite for you, because I've learned – I'm not a child, and I've learned that when I've spoken in anger I usually regret the way I express myself."
"So I've been waiting to feel less angry. And when I'm ready, I'll say what I have to say," she ended.
Thurman later followed up her comments on Instagram, posting with the #metoo hashtag, which has become an avenue for individuals all over the world to share stories of sexual harassment and abuse.
Writing next to an image of herself as Beatrix Kiddo, AKA Kill Bill's The Bride, Thurman said: "Happy Thanksgiving. I am grateful today, to be alive, for all those I love, and for all those who have the courage to stand up for others."
"I said I was angry recently, and I have a few reasons, #metoo, in case you couldn't tell by the look on my face," she continued. "I feel it's important to take your time, be fair, be exact, so... Happy Thanksgiving Everyone! (Except you Harvey, and all your wicked conspirators – I'm glad it's going slowly – you don't deserve a bullet) – stay tuned, Uma Thurman."

Actor, director, and activist Amber Tamblyn – who has been outspoken on the topic of sexual abuse in the workplace – lent her support to Thurman on Twitter, adding: "All eyes on Uma Thurman. Trust me."
Harvey Weinstein has been accused by more than 90 women of allegations ranging from rape to sexual harassment. He is being investigated by police in Los Angeles, Beverly Hills, New York and London, but the producer has "unequivocally denied" any allegations of non-consensual sex.
Harvey Weinstein: his accusers

Show all 42

Thurman shot to fame thanks to her role in Quentin Tarantino's 1994 film Pulp Fiction, which was produced by Harvey Weinstein's Miramax company, also behind Kill Bill. Since the allegations, Tarantino has cut all ties with The Weinstein Company, and is currently looking for a new home for his upcoming project, said to be based around the Manson Family murders.
Follow Independent Culture on Facebook for all the latest on Film, TV, Music, and more.
Register for free to continue reading
Registration is a free and easy way to support our truly independent journalism
By registering, you will also enjoy limited access to Premium articles, exclusive newsletters, commenting, and virtual events with our leading journalists
Already have an account? sign in