Picasso Portraits, National Portrait Gallery, London: A glimpse into the mind of a genius
A new exhibition at the National Portrait Gallery showcases the breadth of Picasso's genius, while also giving a revealing insight into the mind of a master
Chantal da Silva
Tuesday 11 October 2016 13:12 Comments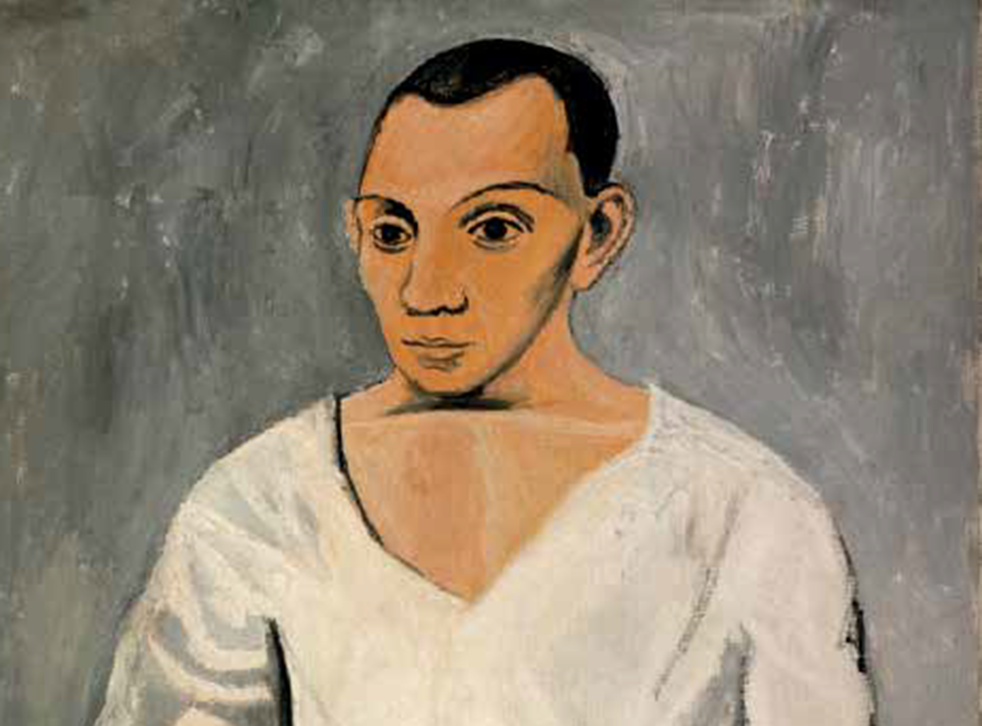 Step inside the National Portrait Gallery's latest exhibition Picasso Portraits, and immediately, you'll find yourself confronted with the arresting gaze of the Spanish-born artist himself. Self-portrait with Palette is one of the more austere works of Pablo Picasso's career. The then-25-year-old artist portrayed himself as a strong and athletic figure, with a mask-like visage and impenetrable stare, accentuated by the use of oil. The self-portrait is true to life, however; Picasso was known for being hard to read.
"He was very aware of his public image. There was the person he showed and the person he was inside," Diana Widmaier Picasso – who is the granddaughter of Picasso and his mistress and muse Marie-Thérèse Walter, as well as a celebrated art historian in her own right – tells a crowded room at the NPG. "The best portrait of Picasso is in his art."
Widmaier Picasso says that even a celebrated painting of her own mother, Maya, as a child, feels more like a self-portrait of Picasso in disguise.
"The ego of an artist can be very big," she says. "My mother says she doesn't remember chasing butterflies like this," she laughs.
"But I don't think it's really a portrait of her. He's just projecting himself into her future. Do you see the blue and white striped shirt? That was his thing," Widmaier Picasso notes. "Every portrait is a portrait of Picasso".
Photographer and painter Dora Maar, who Picasso began to fall in love with shortly after Maya was born, would have likely agreed. Opening up about his many portraits of her, Maar once famously declared: "They're all Picassos. Not one is Dora Maar."
In Woman in a Hat, Maar is depicted as tense, her face contorted and her fingers clenched around the arms of a rigid chair. It would be easy to interpret the painting as a reflection of Maar's character – which was likely distorted by Picasso both on and off the canvas. But Widmaier Picasso asserts the portrait says less to her about Maar than it does about Picasso's bleak world view at the time the painting was produced – in July 1941, during the Nazi occupation of France.
Nazi troops had marched into Paris almost exactly a year before the painting's creation, and by the time Maar sat down for this portrait, both she and Picasso had experienced some of the devastating effects of the occupation first hand.
Jews in Paris were forced to wear the yellow Star of David badge and were barred from entering certain parts of the city; Nazi propaganda quickly took over the airwaves; a strict curfew was put in place and food, tobacco and coal were rationed. Then, just over a year later, thousands of Jews living in the city, including more than 4,000 children, were arrested and transported to Auschwitz.
"That's why the context is so important," Widmaier Picasso says. "This was just as much a portrait of the situation in the world."
For Picasso's granddaughter, that seems to be where the true genius of the artist's work lies – in his ability to provide a mirror for the world while encapsulating his own emotions through such a vast range of mediums and artistic styles.
"Genius is a term that seems to be used very often today," Widmaier Picasso says. "But it's true in his case… and you really need to plunge into his work fully to understand that term."
That's what makes the NPG's sweeping exhibition of 80 works – some of which have never been seen before in Britain – so worthwhile. From the sombre paintings of the Blue Period to playful caricatures of his closest friends, and the Cubist masterpieces that solidified his reputation as a pioneer in the art world, the display is as much a biography of Picasso's life as it is a glimpse into the true breadth of the artist's creative power.
"That's what I was trying to do in this exhibition, reveal the variety of his modes of portraiture," says the exhibition's curator, Elizabeth Cowling.
"That's why there's a lot of caricature. There are a lot more men in this exhibition too, than you usually see in exhibition's of Picasso's work." She adds: "I wasn't wanting to go through the story of his love life again."
But as even Cowling admits, with Picasso, "you can't really get away from biography." She adds: "He was always working with the people he knew and the characters he picks, they come and go."
The artist's relationships, however tumultuous, were inextricably tied to his work – even if his paintings of those closest to him reveal more about Picasso than the loved ones he sought to portray.
Picasso Portraits is on until 5 February at the National Portrait Gallery, London WC2H 0HE
Register for free to continue reading
Registration is a free and easy way to support our truly independent journalism
By registering, you will also enjoy limited access to Premium articles, exclusive newsletters, commenting, and virtual events with our leading journalists
Already have an account? sign in
Join our new commenting forum
Join thought-provoking conversations, follow other Independent readers and see their replies