Alibaba: Jack Ma company fined £2.4bn by China over alleged market violations
World's largest e-commerce company says it 'accepts the penalty with sincerity'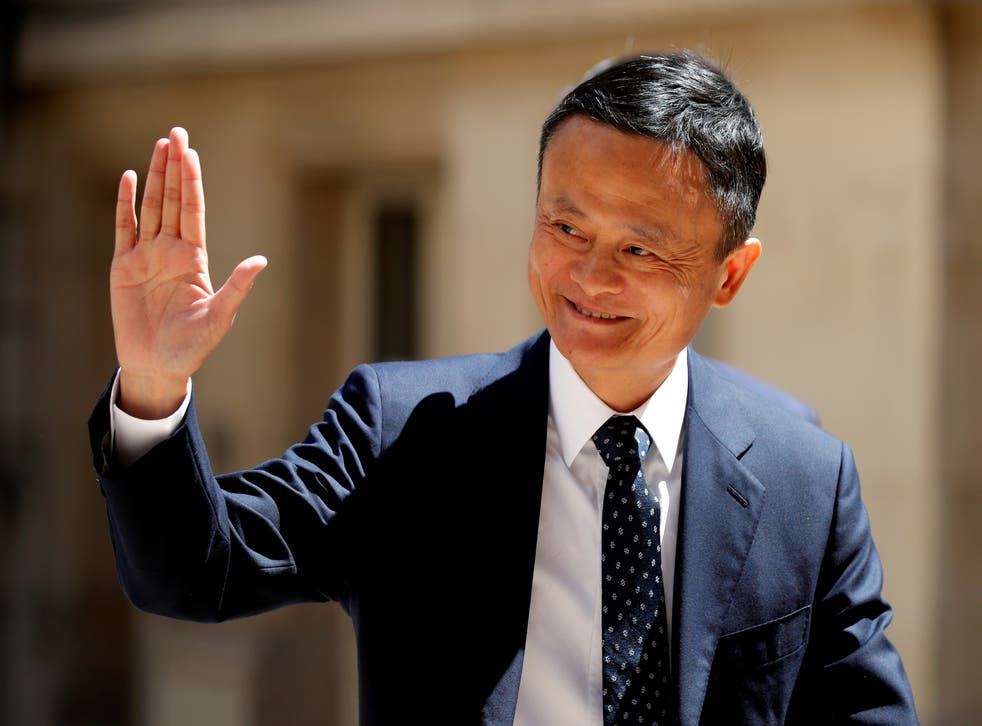 China has fined Jack Ma's Alibaba Group £2.4bn after concluding that it had breached market competition rules introduced in February.
The 18.3 billion yuan penalty comes as part of Beijing's drive to curtail the dominance of some of its internet companies, which were, until recently, only lightly regulated.
The decision stems from a months-long investigation into anti-competition practices at Alibaba, the world's largest e-commerce firm.
The country's market regulator revealed its findings on Saturday, saying that the company was guilty of "abusing its dominant position" by making merchants sell their wares exclusively on its Tmall and Taobao platforms.
The tech giant accepted the ruling, which docked it 4 per cent of its total earnings in 2019.
"Alibaba accepts the penalty with sincerity and will ensure its compliance with determination," it said in a statement.
The company also said it would not make the same mistakes and would "operate in accordance with the law with utmost diligence".
The announcement on Saturday is yet another setback for Mr Ma, after the regulator banned the tech billionaire's planned initial public offering (IPO) of his Ant Group last year.
Scheduled for November, its stock market debut in both Shanghai and Hong Kong was predicted to be the world's largest ever IPO.
Ahead of the floating, Mr Ma disappeared from public after making a speech in which he criticised the Chinese financial system.
If the IPO had gone ahead, Alibaba's founder was anticipated to become the wealthiest man in China.
He launched the company in 1999 and it has recently extended its reach by also going into financial services, film production and other areas.
Additional reporting by AP
Register for free to continue reading
Registration is a free and easy way to support our truly independent journalism
By registering, you will also enjoy limited access to Premium articles, exclusive newsletters, commenting, and virtual events with our leading journalists
Already have an account? sign in
Register for free to continue reading
Registration is a free and easy way to support our truly independent journalism
By registering, you will also enjoy limited access to Premium articles, exclusive newsletters, commenting, and virtual events with our leading journalists
Already have an account? sign in
Join our new commenting forum
Join thought-provoking conversations, follow other Independent readers and see their replies