China calls Canada America's 'running dog' as tension grows
Canada and US say tit-for-tat sanctions put harsh spotlight on its 'genocide' in Xinjiang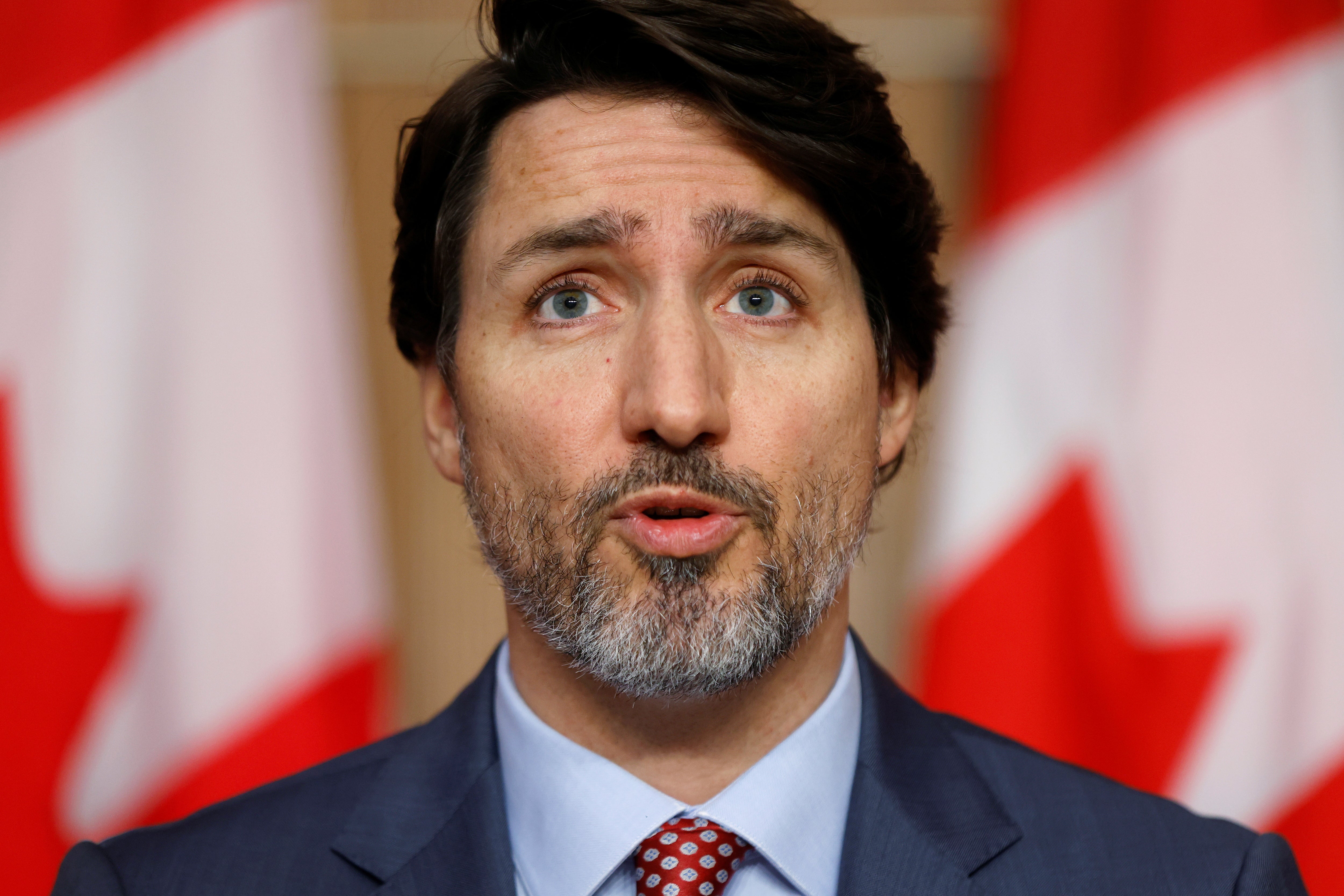 Leer en Español
A Chinese diplomat attacked Canada as America's "running dog" and taunted its prime minister Justin Trudeau as a "boy," as the ongoing feud over reports of alleged abuses in the Xinjiang region widened the rift between the two countries.
China's consul general to Rio de Janeiro, Li Yang, derided Mr Trudeau in a tweet on Sunday, blaming him for ruining friendly relations between the two countries.
"Boy, your greatest achievement is to have ruined the friendly relations between China and Canada, and have turned Canada into a running dog of the US," he said.
Beijing and Ottawa have remained at odds over the growing row over alleged human rights abuses of the Uighur minority and attempts to alter Hong Kong's autonomy. The two nations imposed tit-for-tat sanctions on each other.
The latest outburst by the Chinese diplomat in Brazil came as Canada, along with the US, UK and European Union, stepped up pressure on China by imposing sanctions on its officials over human rights abuses on Uighur Muslims in the Xinjiang region.
Read more:
Rights groups have alleged that at least one million Uighurs and other predominantly Muslim ethnic minorities have been confined in camps in the Xinjiang region and authorities have sterilised women and imposed forced labour.
China, however, responded by slapping retaliatory sanctions on Canadian opposition lawmaker Michael Chong and asked the critics to "stop political manipulation on Xinjiang-related issues".
The insult "running dog" is a literal translation of a Chinese phrase in Mandarin, used for someone who is subservient to powerful people or countries such as the US.
Canada's foreign ministry condemned the sanctions and Mr Trudeau has called it an "attack on transparency and freedom of expression."
"China's sanctions are an attack on transparency and freedom of expression - values at the heart of our democracy. We stand with Parliamentarians against these unacceptable actions, and we will continue to defend human rights around the world with our international partners," Mr Trudeau said in a tweet.
David Mulroney, Canada's former ambassador to China, called Mr Li's comment "extraordinary", saying the Chinese diplomacy seems out of control now.
"Extraordinary. This looks and sounds like diplomacy that is out of control, as if China's adult diplomats have been sidelined or are choosing to remain silent. Not a good look for a country only a few decades removed from chaos and extremism," he said in a tweet.
China also took a tough stance against H&M, Nike Adidas and other brands after they were caught in a spiralling conflict over use of cotton produced by labours of the Xinjiang region.
Join our commenting forum
Join thought-provoking conversations, follow other Independent readers and see their replies