Speculation grows over fate of China's missing defence minister 'placed in house arrest'
'It's kind of shocking that in three months China has disappeared both the foreign and defence ministers. It reinforces how inward China has turned'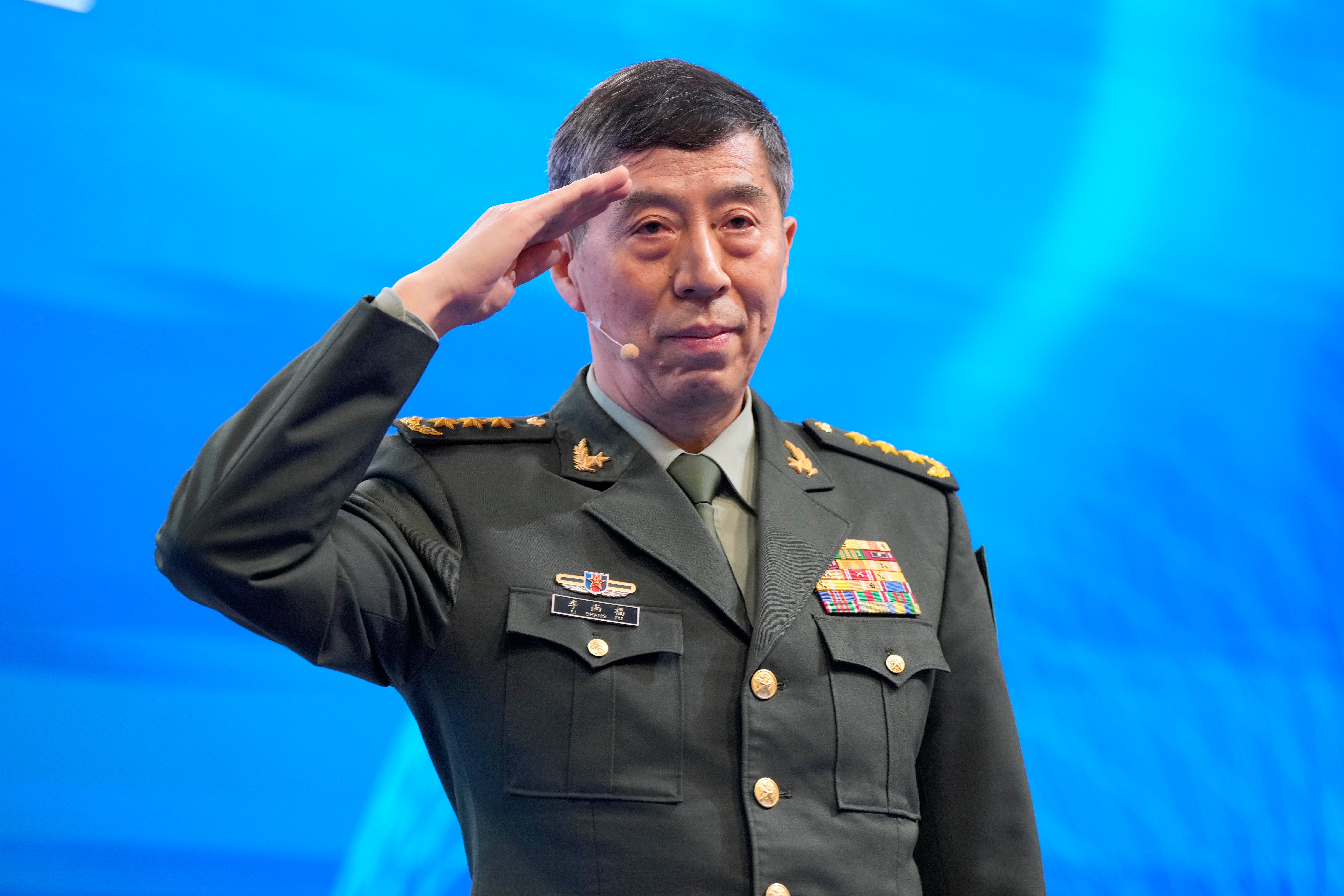 A top US diplomat has floated a theory about China's defence minister who has remained missing from the public eye for more than two weeks now, even as one report claims the army general is under investigation.
Li Shangfu has been stripped of his responsibilities as the nation's defence minister and is being investigated, according to three US officials and two people briefed on the intelligence, the Financial Times reported on Friday.
The report comes as Rahm Emanuel, the US ambassador to Japan, claimed on X, formerly Twitter, that "he was placed on house arrest".
General Li was last seen in public on 29 August when he delivered a keynote speech at the third China-Africa Peace and Security Forum in Beijing.
According to Reuters, Vietnamese officials reported that Mr Li unexpectedly called off a meeting last week, attributing it to a "health issue".
The report comes after a series of reshuffles in top Chinese government positions.
Earlier in July, China's then-foreign minister Qin Gang was reported to be missing for more than three weeks from the public eye.
In the lead-up to Mr Qin's removal, the Chinese foreign ministry had attributed his unexplained absence from official functions to health concerns as well.
Mr Emanuel last week wrote on X that China's government was "now resembling Agatha Christie's novel And Then There Were None".
"First, Foreign Minister Qin Gang goes missing, then the Rocket Force commanders go missing, and now Defence Minister Li Shangfu hasn't been seen in public for two weeks," he wrote.
In August, reports emerged that Mr Xi had, in a major reshuffle, replaced two rocket force generals who oversaw the country's nuclear and missile arsenal. The two generals – Li Yuchao, chief of the People's Liberation Army's (PLA) rocket force unit, and his deputy, Liu Guangbin – have not been seen in public for months.
A week after the appointment of new generals to the rocket force, the South China Morning Post reported the move to be part of a new anti-corruption drive by the Chinese premier.
"As well as its role in the country's nuclear deterrent, the rocket force is also an important element in Beijing's efforts to ramp up the military pressure on Taiwan," said the SCMP report.
Since assuming office in 2013, Mr Xi has overseen an unrelenting campaign against corruption, which experts suggest has also been directed at political adversaries. This crackdown has notably focused on rooting out corruption within the People's Liberation Army (PLA).
"If the removal of the defence minister and the Rocket Force leaders was because of corruption, it indicates that Xi's vetting process for selecting top officials is deeply flawed and suggests corruption is commonplace within the system despite Xi's decade-long campaign against it," Dennis Wilder, a former CIA expert was quoted as saying by the Financial Times.
Drew Thompson, a senior fellow at the Lee Kuan Yew School of Public Policy, said the disappearances of Mr Li and Mr Qin were concerning.
"It's kind of shocking that in three months China has disappeared both the foreign and defence ministers," he told the Guardian.
"These are two critical foreign interlocutors but China feels no obligation to inform the international community how or why [the ministers have gone]. It reinforces how inward China has turned."
Join our commenting forum
Join thought-provoking conversations, follow other Independent readers and see their replies