China warns US against military cooperation with Taiwan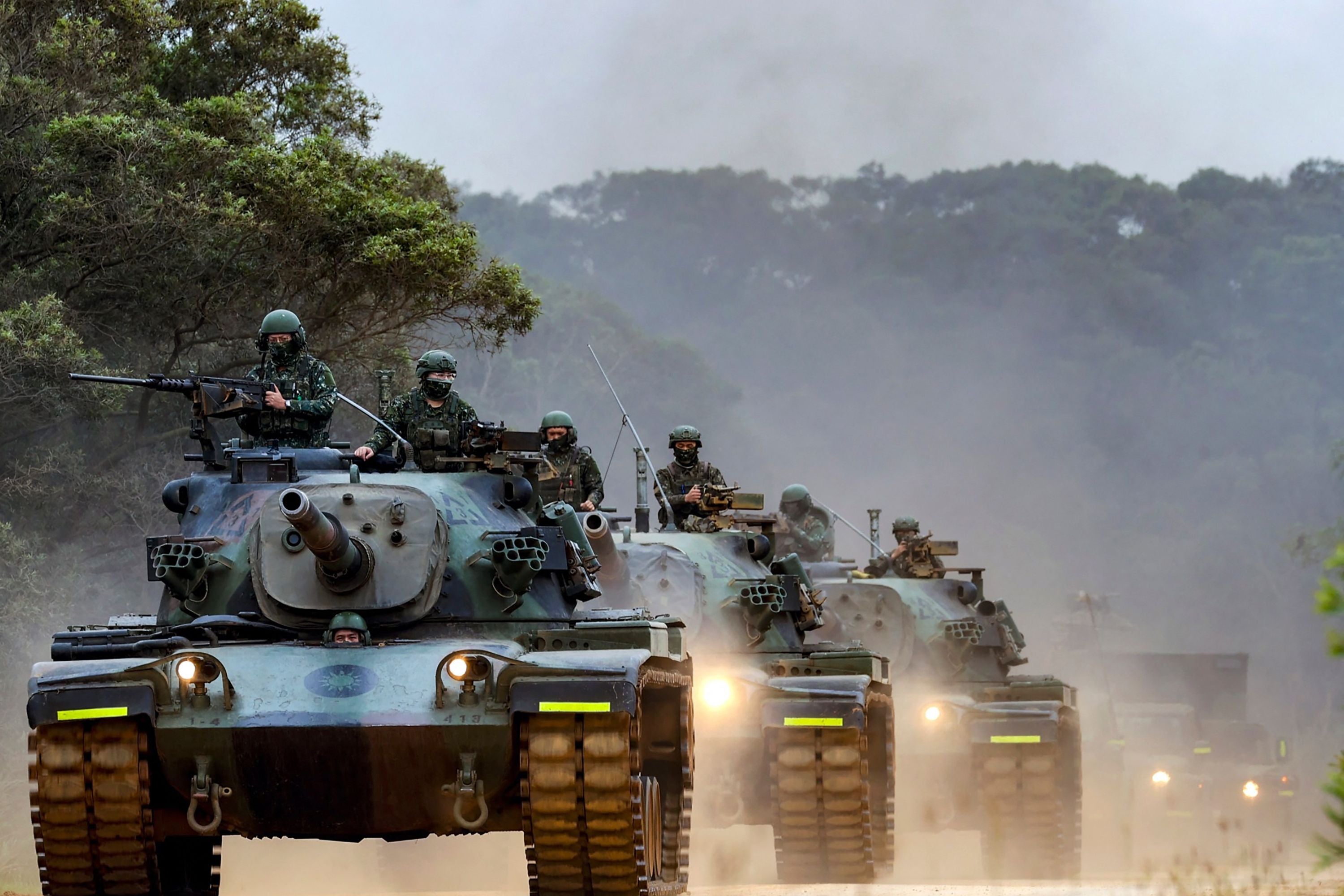 China has warned the US military against any form of cooperation with Taiwan following reports that the Pentagon was sending officers to train troops in the island.
"We resolutely oppose the US having any form of official or military contact with China's Taiwan region," Zhu Fenglian, spokeswoman for China's Taiwan Affairs Office, said at a weekly press briefing in Beijing.
Ms Zhu was responding to Taiwanese media reports that the US has sent some 200 military personnel, mostly Marines, to Taiwan to train the troops.
The US troops arrived for on-the-spot training evaluations and propose improvements to their Taiwanese counterparts, according to a report by Taiwan News.
Taiwan has been self-ruled since it split from the mainland in 1949 following a civil war. However, Beijing claims Taipei is obliged to reunite with the mainland, by force if necessary, and frowns upon the island's diplomatic ties or military association with other foreign nations.
The Xi Jinping-led government has flown fighter jets and bombers in increasing numbers and fired missiles into the sea in an attempt to intimidate the island.
Ms Zhu also accused the US defence contractors of "intentionally provoking a confrontation" by using the sensitive issue for making profits ahead of their expected visit to Taiwan next week.
She accused the Taiwanese ruling Democratic Progressive Party, which has been in power for six years, of colluding with the US to press for the island's formal independence.
A delegation of around 25 defence contractors will be hosted by the US-Taiwan Business Council in Taipei next week.
The weapons manufacturers will discuss joint production of drones and ammunition in Taiwan, Nikkei Asia reported.
It comes as British foreign minister James Cleverly said China was carrying out the biggest military build-up in peacetime history and asked Beijing to be more open about it.
In a speech at Mansion House in London's historic financial district on Tuesday, Mr Cleverly also warned that if China invaded Taiwan, it would "destroy world trade worth 2.6 trillion dollars".
He said: "I shudder to contemplate the human and financial ruin that would follow. So it is essential that no party takes unilateral action to change the status quo."
Responding to Mr Cleverly's remarks, a spokesperson for the Chinese foreign ministry said the greatest threat to peace in the Taiwan Strait was the "separatist acts of Taiwan independence and the connivance and support of foreign forces".
"If the UK wants to maintain peace and stability in the Taiwan Strait, it should strictly abide by the one China principle and firmly oppose Taiwan independence and separatism," Chinese Foreign Ministry spokesperson Mao Ning said at a regular press briefing on Wednesday.
Taiwan will begin its annual military drills in May and July this year to take into China's recent war games and focus on breaking a blockade, the defence ministry said on Wednesday.
The "Han Kuang" exercises would be split into two parts - table top drills from 15-19 May and forces mobilised in live fire exercises from 24 to 28 July, Taiwan's defence minister said.
"Of course our drills are based on the threat of the communists invading Taiwan and its recent military exercises around Taiwan," the ministry's combat planning chief, General Lin Wen-huang, told a news conference.
Join our commenting forum
Join thought-provoking conversations, follow other Independent readers and see their replies