A Hong Kong court refused to ban a protest song. Now the government has been allowed to appeal
The Hong Kong government has been given the green light to appeal a court's refusal to ban a protest song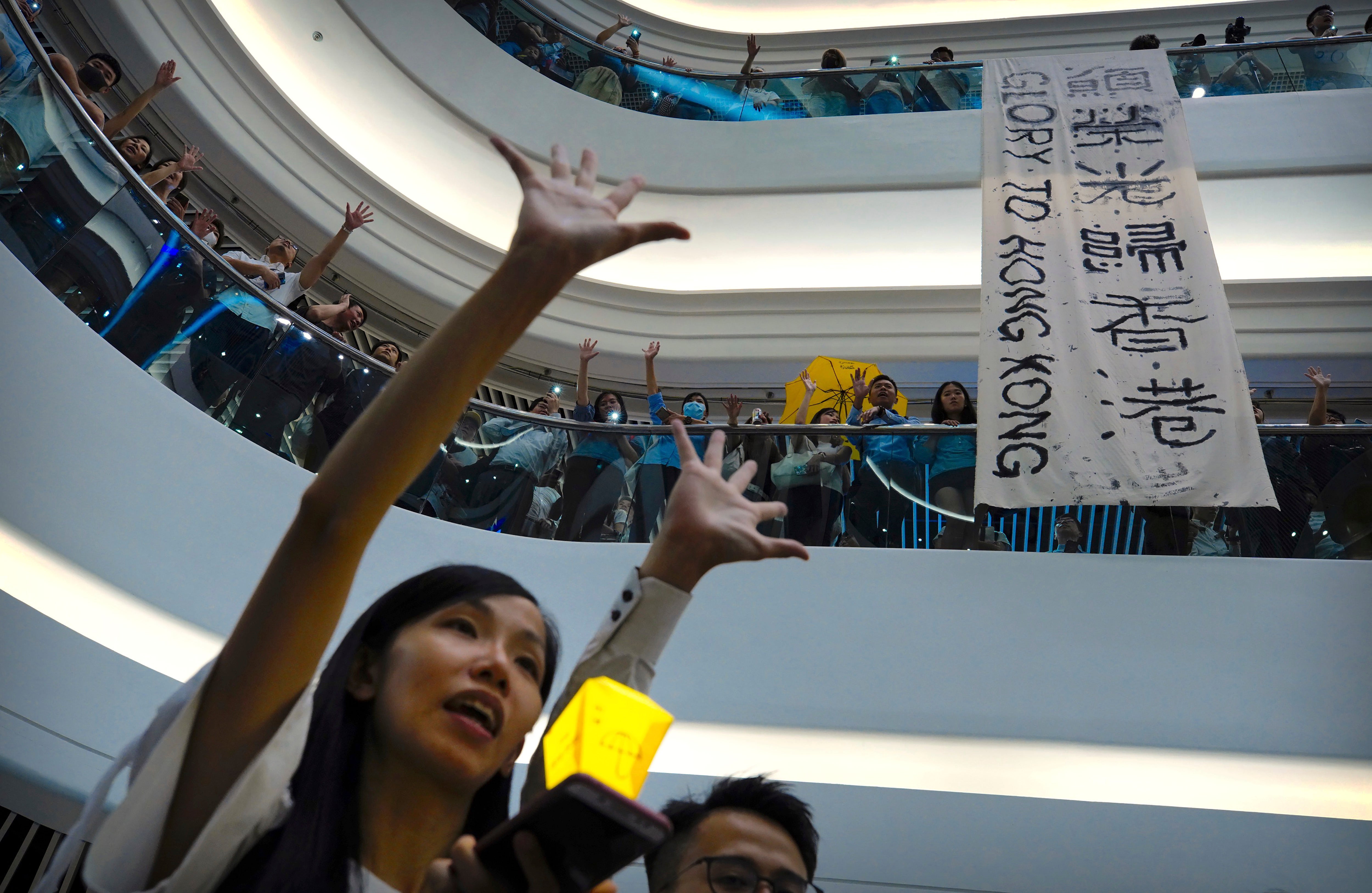 The Hong Kong government was given the green light on Wednesday to appeal a court's refusal to ban a protest song, after government lawyers cited national security concerns.
"Glory to Hong Kong" was often sung by demonstrators during months of anti-government protests in 2019. It was later mistakenly played as the city's anthem at international sporting events.
The court's decision in July not to ban the song was a setback for Hong Kong leaders seeking to crack down on dissent.
Government lawyers sought an appeal, arguing that if the executive authority considered a measure necessary, the court should allow it, unless it considered it will have no effect.
The lawyers' arguments raised concerns over Hong Kong's judicial independence, which was promised to be keep intact after the former British colony returned to Chinese rule in 1997.
Judge Anthony Chan on Wednesday granted the government permission to appeal against his previous ruling, but insisted the grant of an interlocutory injunction banning the song is a matter for the court to decide.
The government went to the court in June after Google resisted pressure to display China's national anthem as the top result in searches for the city's anthem instead of "Glory to Hong Kong."
Critics have warned that granting the request to prohibit the broadcast or distribution of the song would add to a decline in civil liberties since Beijing launched a crackdown following the 2019 protests. They said granting the court order might disrupt the operations of tech giants and hurt the city's appeal as a business center.
The proposed ban would target anyone who uses the song to advocate for the separation of Hong Kong from China. The government also is seeking to ban any actions using the song to incite others to commit secession and insult the national anthem, including online.