WHO chief calls for deeper probe into lab leak Covid origin theory
'I do not believe that this assessment was extensive enough', Tedros Adhanom Ghebreyesus says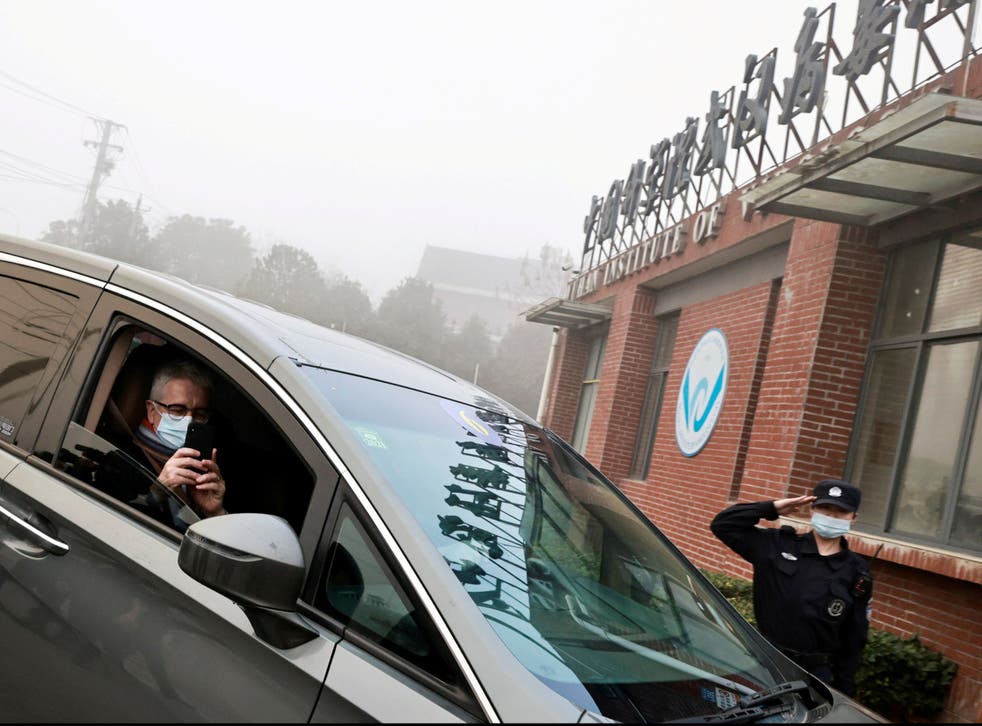 The head of the World Health Organisation (WHO) has called for further investigation of suggestions the coronavirus may have spread from a Wuhan laboratory, as nations including the US and the UK expressed concerns over Beijing's lack of transparency during a probe into the origins of the virus.
Tedros Adhanom Ghebreyesus said data had been withheld from investigators looking into the source of the virus, which is believed to have originated in the city of Wuhan.
The UN agency said China had refused to give raw data on early Covid-19 cases to the WHO-led team, potentially complicating efforts to understand how the global pandemic began.
And while investigators concluded that a leak from a Wuhan-area laboratory was the least likely hypothesis for the origins of SARS-CoV-2, Dr Tedros said the matter required further analysis – potentially including additional missions back to China.
It comes after accusations, particularly from the US under the Trump administration, that the organisation had been too sympathetic to China despite a lack of cooperation in international approaches to investigating the cause and spread of the virus.
Read more:
"I do not believe that this assessment was extensive enough," the Dr Tedros said. "Further data and studies will be needed to reach more robust conclusions."
He added: "In my discussions with the team, they expressed the difficulties they encountered in accessing raw data. I expect future collaborative studies to include more timely and comprehensive data sharing."
The WHO team's leader, Peter Ben Embarek, told a separate virtual press briefing on Tuesday that it was "perfectly possible" Covid-19 cases were circulating in November or October 2019 around Wuhan, potentially leading to the disease spreading abroad earlier than documented so far.
He said the team felt political pressure, including from outside China, but that he never was pressed to remove anything from its final report.
Meanwhile, a statement signed by 14 predominantly western nations raised concerns over Beijing's response to the UN body's investigation, as well as supporting further studies of animals to understand the transmission of the virus into humans.
"It is equally essential that we voice our shared concerns that the international expert study on the source of the SARS-CoV-2 virus was significantly delayed and lacked access to complete, original data and samples," the joint statement said.
World news in pictures

Show all 50
The statement was signed by the governments of Australia, Canada, Czech Republic, Denmark, Estonia, Israel, Japan, Latvia, Lithuania, Norway, the Republic of Korea, Slovenia, the United Kingdom, and the United States.
China's foreign ministry said the Chinese members of the investigative group "offered necessary facilitation for the team's work, fully demonstrating its openness, transparency and responsible attitude".
Additional reporting by agencies
Register for free to continue reading
Registration is a free and easy way to support our truly independent journalism
By registering, you will also enjoy limited access to Premium articles, exclusive newsletters, commenting, and virtual events with our leading journalists
Already have an account? sign in
Register for free to continue reading
Registration is a free and easy way to support our truly independent journalism
By registering, you will also enjoy limited access to Premium articles, exclusive newsletters, commenting, and virtual events with our leading journalists
Already have an account? sign in
Join our new commenting forum
Join thought-provoking conversations, follow other Independent readers and see their replies