Chinese TV channels blur logos of Western brands
Chinese TV shows are blurring Western brand logos in their episodes in support of Xinjiang Cotton Campaign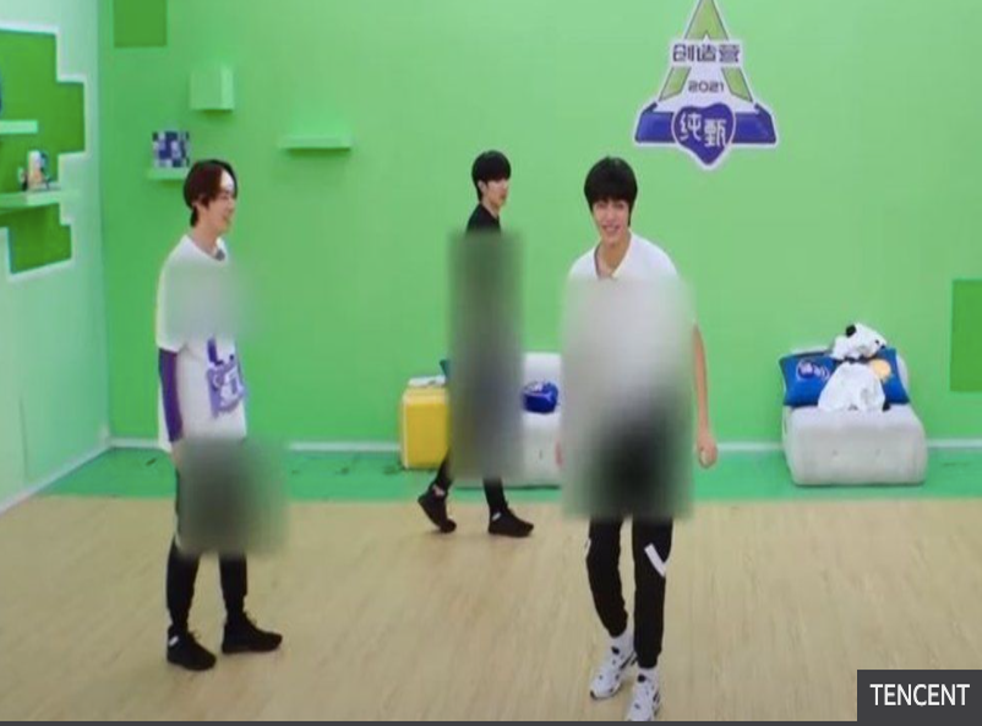 Chinese TV channels have started blurring out logos of any Western brands in their programmes. The move comes in the wake of Western retailers facing a backlash after they expressed concern about Uighur minorities being used as forced labour in cotton production.
The TV channels blurred things like shoes and tees that bore any Western brands' logos.
Across China, this move has delayed post-production of the television shows leading to social media users making fun of the government's censorship.
The Xinjiang cotton campaign was started soon after the US and other Western countries put pressure on the Chinese government to stop alleged human rights violations in the country's Xinjiang region. The statement put out in the Chinese state media targeted H&M initially but then soon spread to other brands like Nike, Adidas and Puma.
These brands are also members of the Better Cotton Initiative, a non-profit group promoting sustainable cotton production, reports said.
Read more:
In recent days, many Western brands have faced a boycott in the country. And celebrities have spoken in support of the Xinjiang cotton campaign.
Now TV shows have started showing their support for the cotton campaign.
Several TV shows like 'Sisters Who Make Waves' featured characters with their shoes that had Western brand logos blurred. In 'Chuang 2021' reality show, contestants were fully blurred from head to toe since they wore clothing from Western brands.
However, this isn't the first time the Chinese media regulator has gone for ridiculous censorship on Chinese TV.
In 2018, the Chinese media regulator also banned TV stations from featuring any actors with tattoos. In 2019, an actor on a reality TV show 'I, Actor', Jing Boran's ears were blurred to hide the earrings. Experts then believed that the move by the government was aimed to minimise the Western impact on Chinese pop culture.
The Chinese state media had reported that the country's media regulator had banned TV stations from featuring any depictions of "hip hop culture, sub-culture and immoral culture." It has also previously barred the channels from airing any kind of content that shows any "admiration for the Western lifestyle or jokes about Chinese traditions."
In 2016, the Chinese authorities also released guidelines to keep LGBTQ content off any platform. It called homosexuality "unfit for Chinese television."
And in 2015, yet another TV show was asked to get rid of plunging necklines on show.
Last year at Christmas, there was yet another controversy on the Chinese social media after the hit Chinese reality show 'Who's the Murderer' — produced by Chinese streaming platform Mango TV— pixelated all Christmas-related elements in the episode.
Register for free to continue reading
Registration is a free and easy way to support our truly independent journalism
By registering, you will also enjoy limited access to Premium articles, exclusive newsletters, commenting, and virtual events with our leading journalists
Already have an account? sign in
Register for free to continue reading
Registration is a free and easy way to support our truly independent journalism
By registering, you will also enjoy limited access to Premium articles, exclusive newsletters, commenting, and virtual events with our leading journalists
Already have an account? sign in
Join our new commenting forum
Join thought-provoking conversations, follow other Independent readers and see their replies