The Independent's journalism is supported by our readers. When you purchase through links on our site, we may earn commission.
North Korea still insists it has never had a single Covid infection
Experts have doubted North Korea's claim of zero coronavirus cases, given its poor public healthcare infrastructure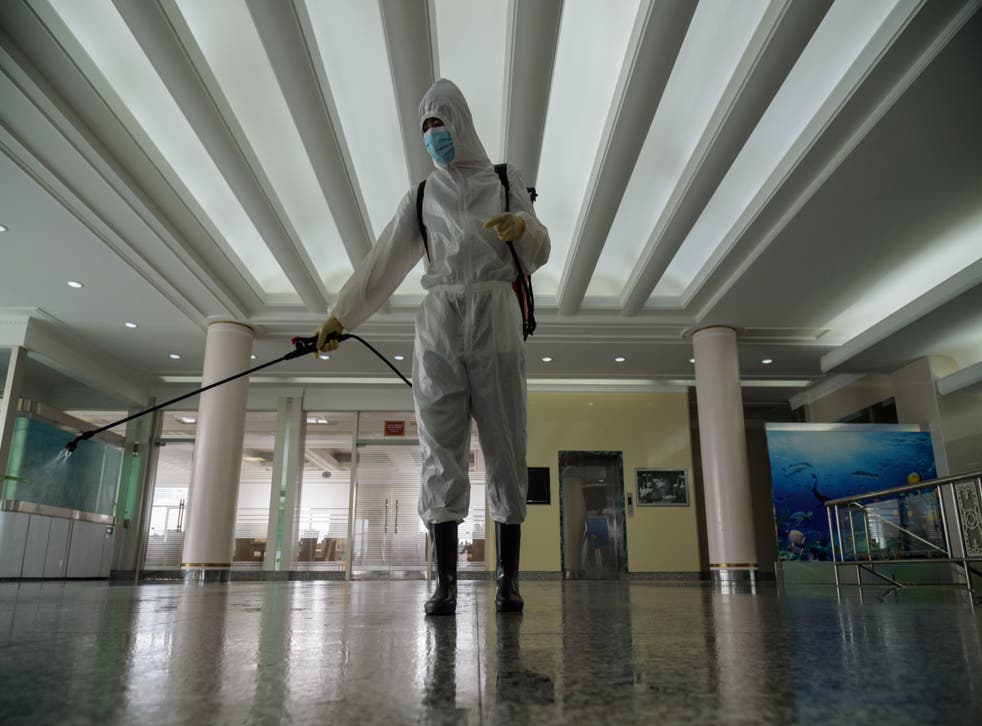 North Korea has said it still has no Covid-19 cases, a claim that has been repeatedly questioned by experts. 
Edwin Salvador, WHO's representative to North Korea, told The Associated Press that the North has reported it tested 23,121 people from the beginning of the pandemic to 1 April and that all results were negative. 
Officials said that Pyongyang has stopped telling WHO the number of people it quarantines with suspected symptoms. 
North Korea on Tuesday announced it will not attend this year's Tokyo Olympics because of the Covid-19 pandemic. Its National Olympic Committee said the decision was taken to protect athletes from the "world public health crisis caused by Covid-19."
Observers and experts have doubted North Korea's claim of zero coronavirus cases, given its poor public healthcare infrastructure. Some have accused the North of lying about the outbreak and hiding the case numbers. 
Read more:
"It's a blatant lie when they say they have no cases," Seo Jae-pyoung, secretary-general of the Seoul-based Association of North Korean Defectors, told The New York Times last year. He said he heard from his North Korean contact that a family died of the virus in March last year. 
North Korea has taken some of the strictest measures against Covid-19. It closed its borders in January last year and barred foreign tourists in a bid to keep out the virus that was spreading in China then. 
The country's leader Kim Jong-un warned top officials of the serious consequences of failing to prevent an outbreak of the coronavirus in North Korea. The North has no public health system that could contain an outbreak, NBC News said. Poor health care, food shortages and nutritional deficiencies have created a large vulnerable population in the North with comorbidities, it said. 
North Korean authorities even reportedly issued shoot-to-kill orders to prevent the coronavirus from entering the country. 
Human rights groups have said that the country's steps to stem the spread of Covid-19 have intensified systematic repression. Human Rights Watch said sealing the borders, and extreme restrictions in response to Covid-19 far exceeded public health protection needs, leaving North Koreans more isolated than ever. 
North Korea could receive 1.9 million vaccine doses in the first half of this year through the UN's COVAX programme.
Register for free to continue reading
Registration is a free and easy way to support our truly independent journalism
By registering, you will also enjoy limited access to Premium articles, exclusive newsletters, commenting, and virtual events with our leading journalists
Already have an account? sign in
Register for free to continue reading
Registration is a free and easy way to support our truly independent journalism
By registering, you will also enjoy limited access to Premium articles, exclusive newsletters, commenting, and virtual events with our leading journalists
Already have an account? sign in
Join our new commenting forum
Join thought-provoking conversations, follow other Independent readers and see their replies