3 dead, 1 missing after mid-air collision between two South Korean trainer jets, air force says
Officials said jets crashed in Sacheon, about 300 km south of Seoul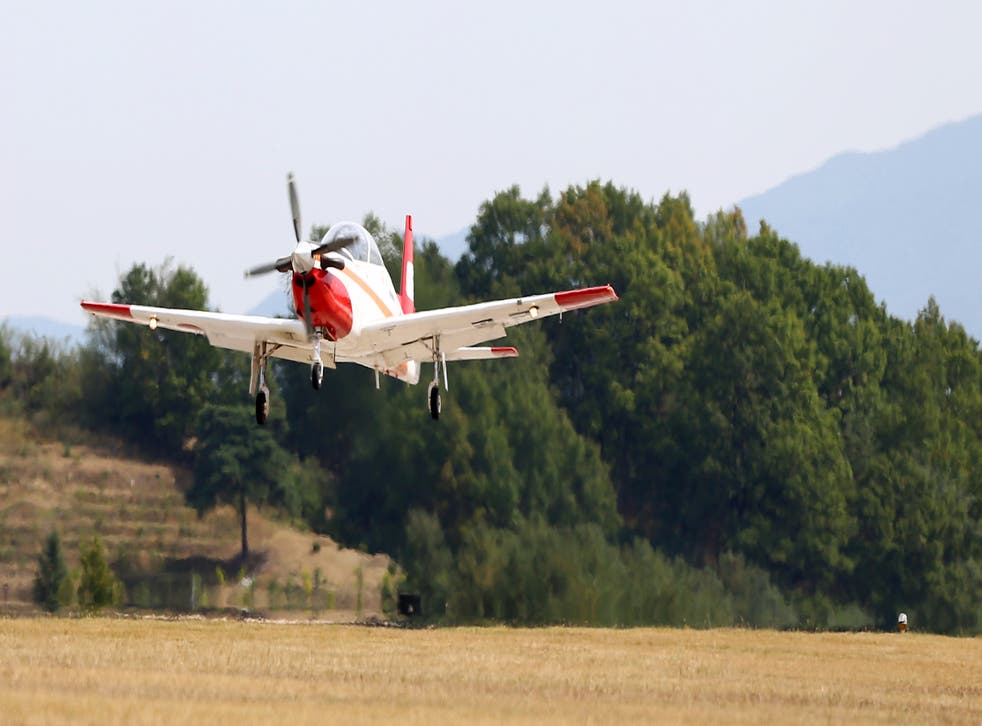 Three pilots were killed while a fourth remains missing after two South Korean trainer planes collided midair and crashed in a rice field on Friday, officials said.
Emergency officials told South Korea's Yonhap news agency that the two KT-1 trainer aircraft crashed in a rice paddy field in a mountainous terrain of the southeastern city of Sacheon, about 300km south of Seoul, at 1.36pm.
Authorities said that a team has been formed to determine the cause of the crash and the extent of the damage.
"Despite their attempts at an emergency escape, three pilots died and one remains missing," they said in a statement.
No damage has yet been reported on the ground.
Three helicopters, 20 vehicles and dozens of emergency workers have been dispatched to the crash site. According to officials in the air force, the KT-1 aircraft is a two-seater plane.
It is a single-engine basic trainer and light attack aircraft jointly built by the state-run Agency for Defense Development and a contractor, Korea Aerospace Industries.
In January, a South Korean air force pilot died after his F-5E fighter jet crashed into a mountain in the city of Hwaseong, south of capital Seoul.
South Korea has about 560,000 troops under a conscription system meant to help deter potential aggression from North Korea.
As a legacy of the 1950-53 Korean War that ended with an armistice and not a peace treaty, around 28,500 US troops are stationed in South Korea.
Additional reporting by agencies
Register for free to continue reading
Registration is a free and easy way to support our truly independent journalism
By registering, you will also enjoy limited access to Premium articles, exclusive newsletters, commenting, and virtual events with our leading journalists
Already have an account? sign in
Register for free to continue reading
Registration is a free and easy way to support our truly independent journalism
By registering, you will also enjoy limited access to Premium articles, exclusive newsletters, commenting, and virtual events with our leading journalists
Already have an account? sign in
Join our new commenting forum
Join thought-provoking conversations, follow other Independent readers and see their replies