#MeToo: South Korea seek to criminalise 'semen terrorism'
'This isn't a random act of violence in the street, it's targeting a specific gender'
Joe Middleton
Thursday 12 August 2021 16:52 Comments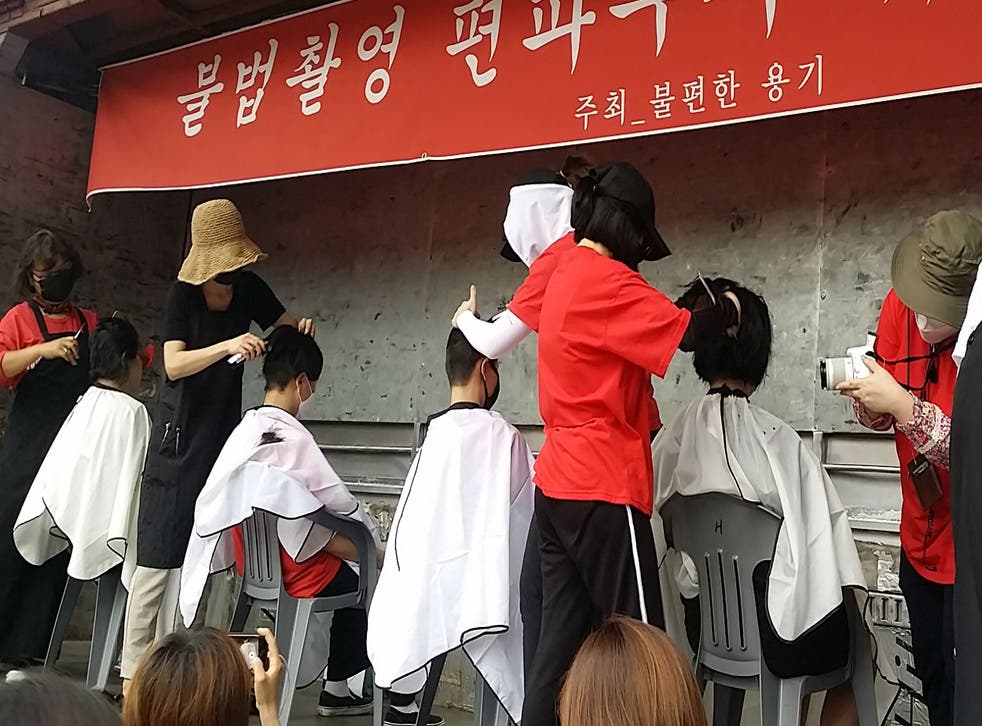 Leer en Español
Politicians in South Korea are considering making amendments to existing laws to make "semen terrorism" a punishable sex crime.
It comes after a number of court cases of men ejaculating on women's belongings were categorised as "property damage" rather than as a sexual offence, as reported by The Guardian.
The meagre fines awarded in these cases, societal attitudes to sex, and women's rights in South Korea have all come under scrutiny in recent years as the #MeToo movement has gathered global momentum.
One area that policymakers in the country are now focusing is the act of "semen terrorism", which is the process by which ejaculate is smeared or delivered to a person without them knowing.
South Korea's sex crime laws currently state that a perpetrator must exercise violence or intimidation for an offence to count as a sex crime.
Baek Hye-ryun, a lawmaker of the ruling Democratic party is trying to change the law to ensure that sex crimes can include non-physical contact, to capture offences such as "semen terrorism".
The bill is currently pending before being debated in parliament.
The prospective law change comes after a number of court cases that have infuriated feminists and women's rights campaigners in the country.
In one incident in May 2021 a male civil servant was handed a 3m won (£1,865) fine and found guilty of property damage after ejaculating into his female colleague's coffee cup six times over a period of half a year.
In another case in 2019 man was handed a fine for putting semen on a woman's shoes. This was also classed as property damage, rather than a sex crime.
Choi Won-jin, secretary general of the civic group Korean Womenlink, said these acts are hate crimes against women.
She told The Guardian: "Every sex crime is a crime. This isn't a random act of violence in the street, it's targeting a specific gender."
Register for free to continue reading
Registration is a free and easy way to support our truly independent journalism
By registering, you will also enjoy limited access to Premium articles, exclusive newsletters, commenting, and virtual events with our leading journalists
Already have an account? sign in
Join our new commenting forum
Join thought-provoking conversations, follow other Independent readers and see their replies