Covid: India reports record cases amid worrying new variant
Deaths nationwide rise by more than 1,500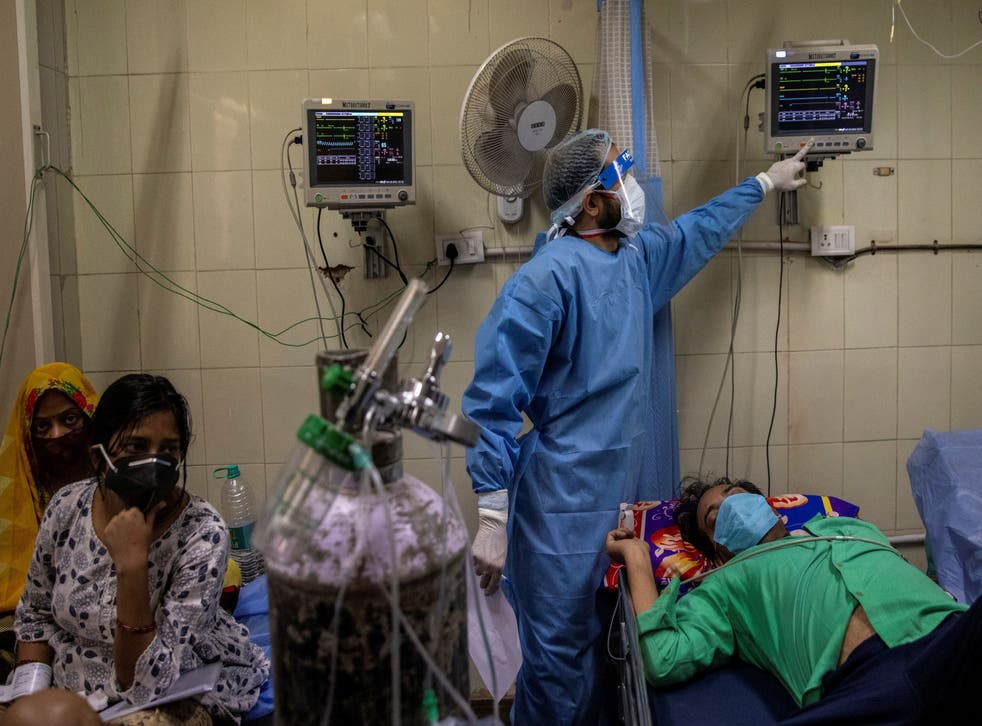 India reported a record 261,500 new Covid-19 infections on Sunday as it grappled with a worrying new domestic variant.
The rise in cases pushed the national total to nearly 14.8 million and marked the fourth day that the country had recorded more than 200,000 daily positive tests for the virus.
New Delhi alone reported 24,000 cases in a day, with about one in three people tested returning a positive result.
The capital was also facing a shortage of hospital capacity, with fewer than 100 critical care beds available in the city, which is home to more than 21 million people.
Coronavirus deaths in India also rose by a record 1,501 to take the total death toll to 177,150, the fourth-highest worldwide behind the United States, Brazil and Mexico.
India appeared to be recovering from its first wave of the pandemic and the vaccine programme was underway before it started facing a rapid surge in cases.
The country is also dealing with a new domestic variant, which could potentially be behind the latest rush of infections.
The B.1.617 variant has been labelled a "double mutant", despite it having 15 mutations from the original virus, and has been identified in at least five states, including Maharashtra, Delhi and Punjab.
The Indian variant carries two specific mutations in its spike protein – E484Q and L452R – that have been seen elsewhere during the pandemic, but this appeared to be the first time the genetic changes have evolved together in a single variant.
Officials in India have warned the variant is likely more infectious and is causing the spike in cases across the country.
In the state of Maharashtra, which has 50 per cent of the current national caseload, laboratory testing has shown that B.1.617 accounted for 61 per cent of sampled infections between January and March.
India has also been hit by forms of the virus from elsewhere in the world, including the UK, South Africa and Brazil.
Almost all lockdown restrictions in India were eased by the beginning of 2021, although some regions including New Delhi and Maharashtra have imposed local measures in an attempt to curb infections.
Join our new commenting forum
Join thought-provoking conversations, follow other Independent readers and see their replies