India-born chief executives from Google and Microsoft pledge to support country against coronavirus
Sundar pichai and Satya Nadella vow to tackle critical shortage of medical oxygen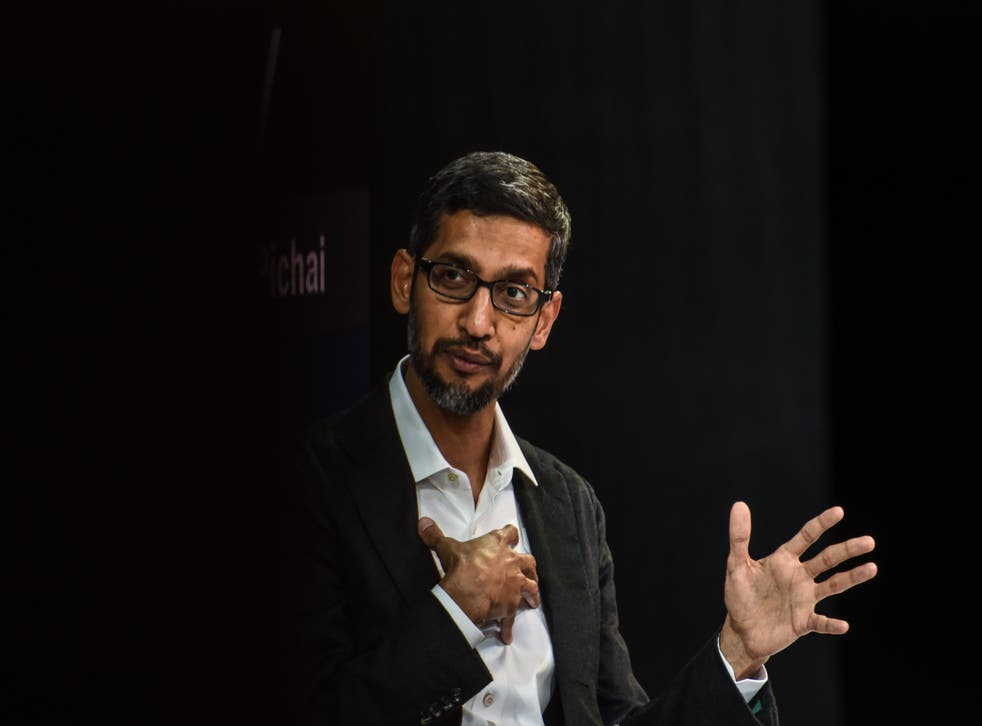 The Indian-born chief executives of US tech companies Google and Microsoft have rushed to aid India amidst the growing tide of Covid-19 cases in the country, and as its citizens struggle to access oxygen and crucial medical supplies for infected family members.
Google's Sundar Pichai and Microsoft's Satya Nadella pledged on Monday to help tackle the critical shortage of medical oxygen in India and provide resources as the number of daily new infections in the country continues to set world records.
"Microsoft will continue to use its voice, resources, and technology to aid relief efforts, and support the purchase of critical oxygen concentration devices," Mr Nadella tweeted.
Hours later, Mr Pichai, who is origianlly from the south Indian state of Tamil Nadu, tweeted saying: "Google and Googlers are providing Rs 135 Crore in funding to @GiveIndia, @Unicef for medical supplies, orgs supporting high-risk communities, and grants to help spread critical information."
The company noted in a blog post on Monday that the GiveIndia funding would provide cash assistance to families hit hardest by the crisis to help with their everyday expenses while the second would go to Unicef to help India get urgent medical supplies, including oxygen and testing equipment to where it is needed most in India.
It said so far more than 900 employees of Google have contributed $500,000 (£360,000) for organisations supporting high-risk and marginalized communities, adding that the company's funding also includes increased financial support for public health information campaigns in India. 
Meanwhile, US Representative Ro Khanna, Democratic vice chair of the Congressional Caucus on India told Reuters that Indian-American billionaire and Sun Microsystems co-founder Vinod Khosla, and other Indian-American executives at Google, IBM and Microsoft are working with the bipartisan Congressional Caucus on India to boost aid and ensure that it is equally distributed across India.
The growing support comes at a time when India's healthcare infrastructure is immensely burdened by a rapid surge in Covid cases since March with communities facing a short supply of life-saving medicines, intensive care unit beds, medicine, oxygen and ventilators.
"Right now India is going through our most difficult moment in the pandemic thus far. Daily Covid-19 cases continue to set record highs, with hospitals filled to capacity and in need of urgent supplies to cope with the increasing number of patients," Sanjay Gupta, Google's India head, wrote in the blog post.
Join our new commenting forum
Join thought-provoking conversations, follow other Independent readers and see their replies