India begins rollout of Covid vaccine to all over-45s as case numbers soar
Amid a surge in Covid-19 numbers across the nation, India launches its third vaccine roll-out phase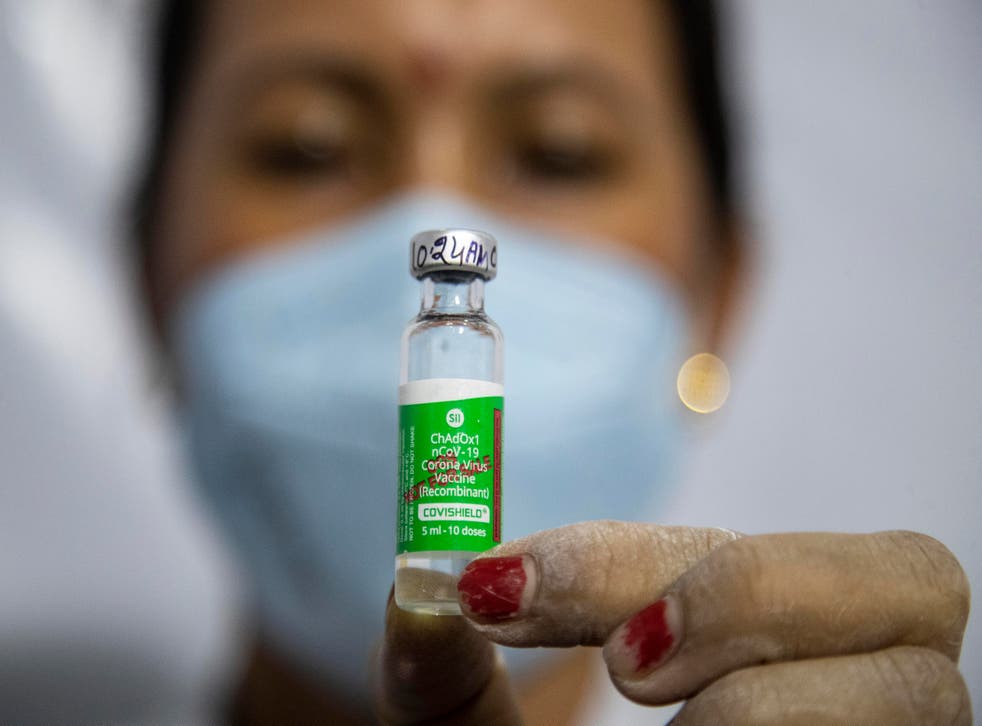 India started the third phase of its nationwide vaccination roll-out on Thursday amid a mounting second wave of Covid-19 cases across the country.
In this phase, everyone above 45 years of age will be eligible to register for the vaccine. Previous phases focussed on frontline workers, the elderly and those with pre-existing health conditions.
It comes as the Narendra Modi government urged states to prioritise getting first doses to people in hotspots that have seen particular rises in cases recently, rather than conserving vaccines for completing people's second doses.
The new phase of vaccination, launched two and a half months since the initial rollout began, aims to inoculate the largest section of the population so far. Two vaccines — the Oxford-AstraZeneca jab produced locally as "Covishield" by the Serum Institute of India and homegrown Bharat Biotech's "Covaxin" — have been cleared so far by regulators.
In India, at least 90 per cent of Covid deaths have occurred in those aged above 45 years.
On 16 January, India started its vaccination drive across the country and within the first 75 days, more than 64 million doses were administered. This primarily targeted health care and front line workers. So far India has fully vaccinated at least 9 million people.
On Thursday the government sought to reassure states that they need not worry about replenishing their stocks of vaccines. Rajesh Bhushan, the union health secretary and Dr R S Sharma, chairperson of the government's vaccine taskforce, held a high-level meeting with all state health secretaries and National Health Mission directors.
Mr Bhushan told the state chief secretaries to target hotspot communities, and that they should achieve 100 per cent vaccination coverage of those above 45 years of age in these areas within the next two weeks.
Mr Bhushan said: "All districts with high caseload and fast growth of cases must ensure 100 per cent saturation vaccination of the priority age group of 45 years and above, in the coming two weeks." He added: "Any complacency at this stage, at any level, will have heavy costs."
The government has advised everyone eligible to get the vaccine to register on the government's Co-WIN portal or Aarogya Setu app. People can also register manually at their nearest vaccination centre after 3pm.
The Indian government had earlier said that the two doses of vaccines shall be given at an interval of 28 days. However, the union health ministry later said that the second dose of Covishield can be given up to eight weeks after the first.
As well as focussing on specific hotspots for cases, the central government is concerned about the prevalence of vaccine wastage across the country, which is currently running at an average of 6 per cent. It called on states to bring this down to less than one per cent.
India has had at least 12 million confirmed cases since the start of the pandemic, of which more than half a million are currently deemed to be active.
Join our new commenting forum
Join thought-provoking conversations, follow other Independent readers and see their replies