First Indian companies sanctioned over trade with Russia, report reveals
Punitive sanctions were imposed on Indian businesses for links with world's biggest diamond miner Alrosa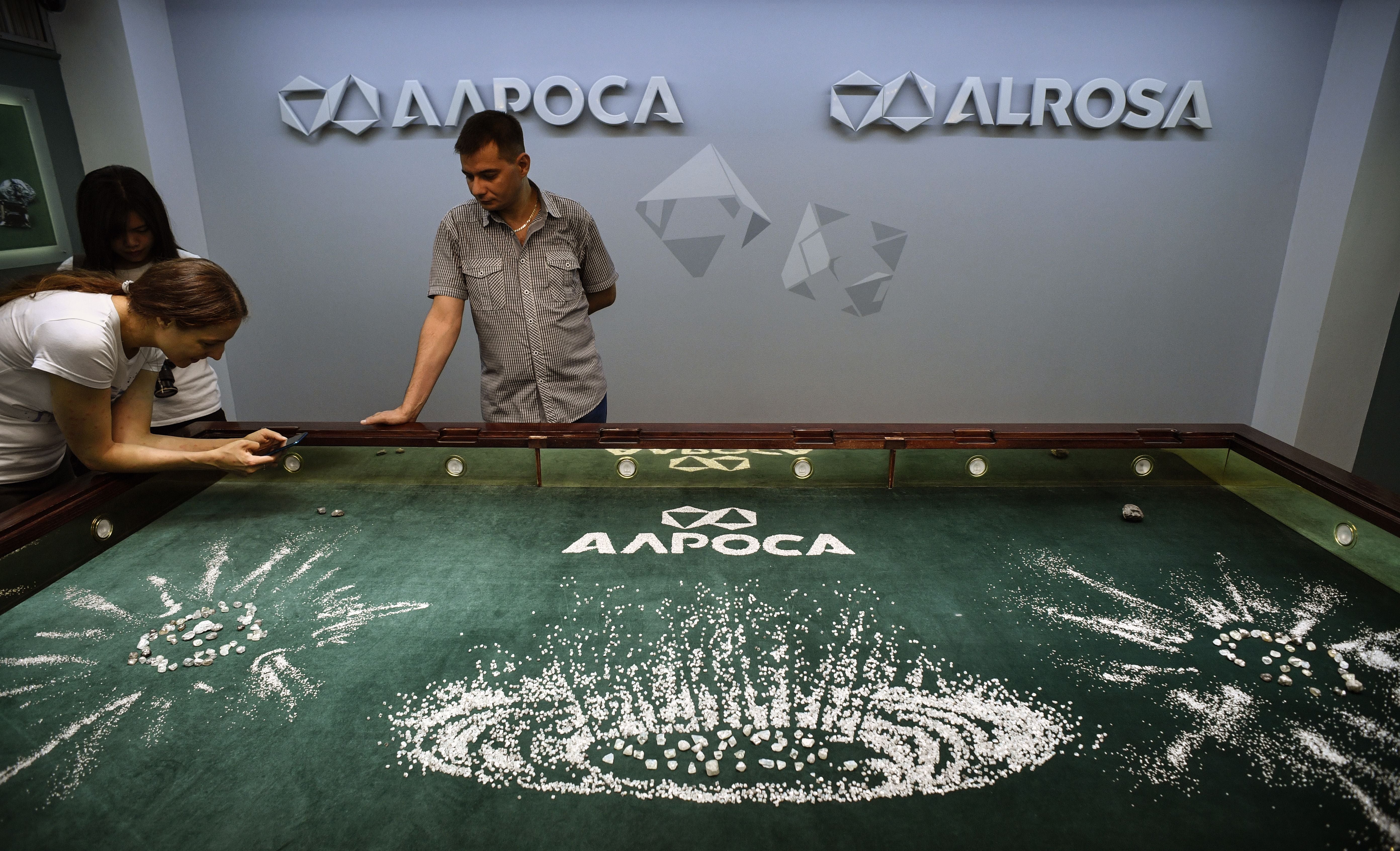 Sanctions were slapped on two Indian firms over their alleged ties to a Russian state-owned diamond major, revealed a report that underscored the first instance of the country's businesses coming under American penalties imposed after the Ukraine invasion.
India has asked the US to release $26m worth of assets of two of the unnamed diamond companies over their alleged trade with Russian diamond company Alrosa that was sanctioned by the US Treasury's Office of Foreign Assets Control (OFAC), Indian government sources familiar with the matter told Reuters.
The funds of the Indian entities were frozen earlier in April this year.
"The government is aware of the OFAC action and has initiated dialogue over it," an unnamed Indian government official said. "The problem was suspicion of trade links with Alrosa."
Funds of the Indian diamond traders were seized after UAE-based units of the businesses tried to transfer money to buy rough diamonds, a government and an industry source said.
But it is not clear if the funds were being transferred to Alrosa or another party.
India has managed to maintain close ties with both Russia and the US since the invasion began.
It has abstained from several UN resolutions to condemn the Ukraine invasion, while managing to avoid joining Western-led sanctions.
The country has boosted its trade ties with the Russia, that has been an ally for years, while insisting it will look after its national interests first and calling for a resolution to the war through peace and diplomacy.
The Indian companies in question have reportedly told the government the payments were intended either for Russian entities not subject to sanctions, or for orders that were fulfilled prior to the implementation of sanctions on Alrosa.
A US Treasury spokesperson told Reuters that OFAC itself does not freeze or block transactions.
"US persons are required to block or reject transactions in accordance with the relevant sanctions program," the spokesperson said.
Foreign financial institutions or other entities that violate OFAC sanctions face the potential consequence of being excluded from the dollar-based financial system. However, the Treasury Department does offer the opportunity for entities to seek general or specific licenses to carry out certain transactions.
Russian-state owned Alrosa is the world's largest diamond miner and accounts for 90 per cent of Russia's diamond mining capacity. In April last year, the US sanctioned Alrosa to cut the Kremlin's funding over its "unprovoked war against Ukraine".
Meanwhile, India is the world's largest diamond producer, exporting polished diamonds in trade that exceeded $22bn in the last year.
The industry, based mainly in the western state of Gujarat, buys rough diamonds from suppliers in countries such as the UAE, Belgium and Russia to process and export it across the world.
Join our commenting forum
Join thought-provoking conversations, follow other Independent readers and see their replies