How India, the 'pharmacy of the world', ran short of vaccines
India was supposed to deliver vaccines to 92 countries, now its own inoculation drive is under threat, reports Stuti Mishra in Delhi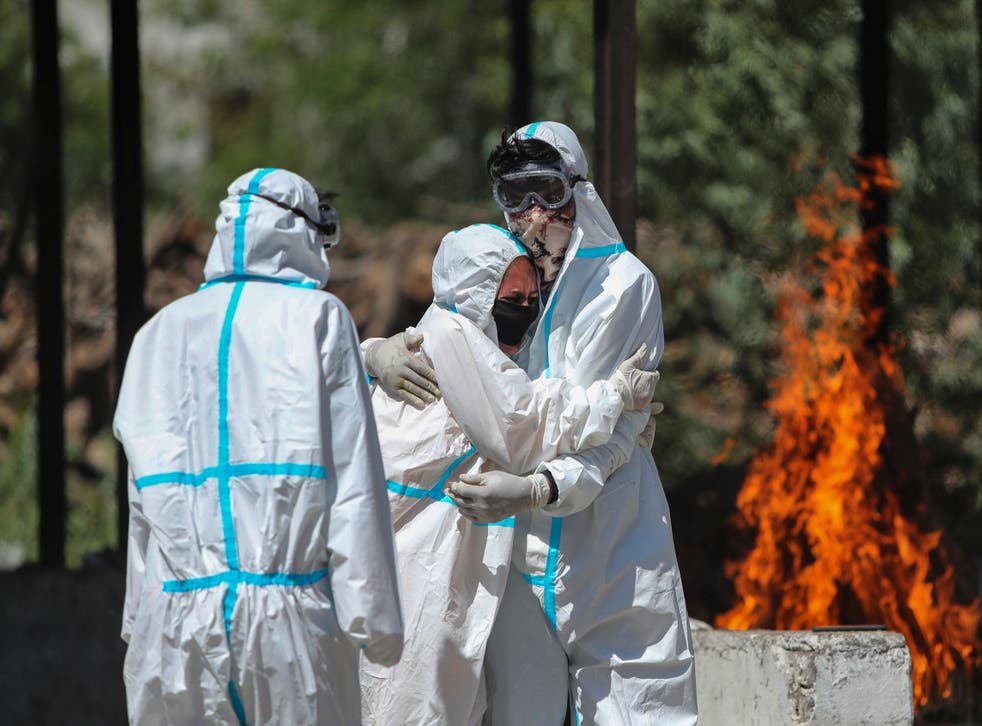 Just a few months ago, India was being hailed as the "pharmacy of the world" and was selling and donating millions of doses of Covid-19 vaccines to other countries.
However, with a deadly second wave wreaking havoc in the country, it now finds itself short of vaccines to inoculate its adult population, raising questions over Narendra Modi's government's planning and preparedness.
News of India's vaccine shortage – as it goes to inoculate all of its adult population from 1 May – comes as the country is facing its worst humanitarian crisis in years with people dying outside hospital gates after failing to get a bed, oxygen shortages claiming lives every day and funeral pyres lit en masse in crematoria around the country.
Join our new commenting forum
Join thought-provoking conversations, follow other Independent readers and see their replies