Arrests made after video of Muslim boy being beaten 'for drinking water at Hindu temple'
The man in the video can be seen kicking and thrashing the teenager who entered the temple to drink water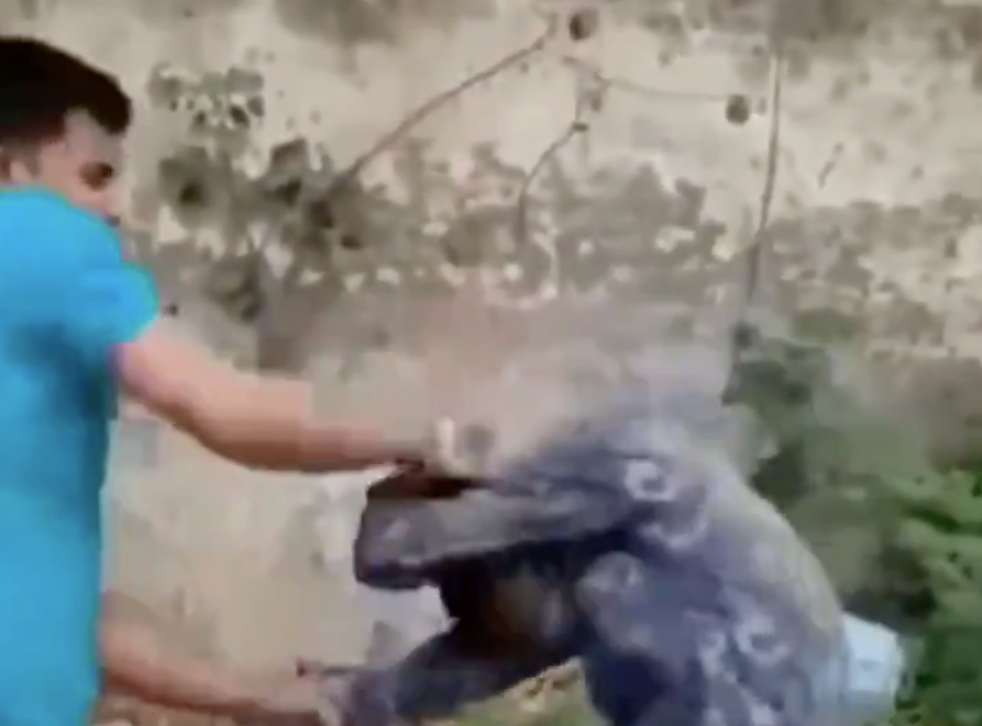 A 14-year-old Indian Muslim boy who was thrashed mercilessly for drinking water at a Hindu temple is "still not better" as he sustained injuries on his head, hands, and legs, even as police arrested two men allegedly involved in the crime.
Speaking toThe Independent, the boy's mother Sitara Habib said "this is the first time something like this has happened to him in that area." The boy is the youngest of her four children. The family says the two men who thrashed him were not known to them.
The incident, which is one in a series of several assaults reported against Muslims in India in the last few years, took place in the city of Ghaziabad, near the national capital Delhi on Thursday.
A video of the incident went viral, inviting widespread condemnation on social media. In it a man can be seen brutally thrashing the minor as a second person records the beating. The boy can be seen telling him his details as well as his reason for entering the premise, which was to drink water.
However, the man doesn't stop and pushes him to the ground, continuing to beat and kick him.
Read more:
In the beginning, the man, who was seen beating the boy, is also heard saying "both the faces should be visible properly," making it evident that the minor was being beaten with the intention of recording and posting the video.
The video has been shared several times over the weekend, as it caught the attention of people and rights groups, which resulted in outrage and demand for strict action. A hashtag with an apology to the minor also trended on Indian Twitter as users, including politicians and influencers, used it express solidarity with the victim.
Ghaziabad police have now arrested two men, including the man who was seen beating and kicking the teen, identified as Shringi Nandan Yadav, and the person filming it, named only as Shivanand.
However, as the video went viral, several activists and politicians have also reached out to the boy and his family. In a video shot after Thursday, the 14-year-old can be heard detailing the incident.
"I went inside to drink water, when I returned two priests came and said "come with us, we will make a video," he said. He said he was dragged by the two men to the backyard of the premise and beaten. He also said he came across two policemen outside the premise but they did not act on his complaint.
According to Human Rights Watch, there has been a rise in assaults against minorities in the northern state of Uttar Pradesh, where this incident was reported from. The group said Muslims have been disproportionately affected by laws targeting forced conversion and cow slaughter, with 4,000 people arrested in Uttar Pradesh over the latter in 2020 alone. Assaults by vigilante groups have also made headlines more frequently in recent years.
Join our new commenting forum
Join thought-provoking conversations, follow other Independent readers and see their replies