Woman in India appeals to court saying Prince Harry 'promised to marry her'
The judge said the petition was 'nothing but just a daydreamer's fantasy about marrying Prince Harry'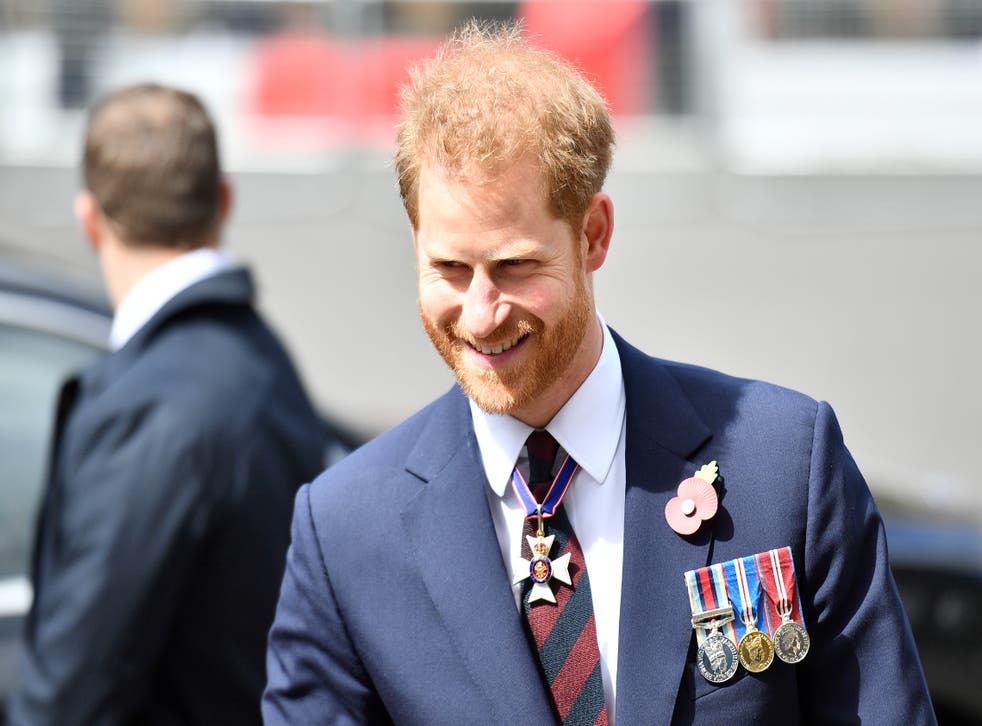 Leer en Español
A woman in India, seemingly catfished into believing that she was in an online relationship with Britain's Prince Harry, has created a stir by filing a plea in a state court seeking legal action against the royal for not fulfilling an alleged promise to marry her.
Petitioner Palwinder Kaur claimed to have exchanged emails with one "Prince Harry," someone the Punjab and Haryana High Court court in India said was likely operating out of a cyber cafe of a village in the northern Punjab state, "looking for green pastures for himself."
The plea, which was dismissed by Justice Arvind Singh Sangwan, additionally included instructions to the United Kingdom Police Cell to issue an arrest warrant for the Duke of Sussex so that the marriage can happen without any further delay. Ms Kaur has never been to the UK and said she had been in conversation with "Prince Harry" only through social media.
She said she even sent messages to Prince Charles informing him that his son was engaged to her.
Justice Sangwan said "that this petition is nothing, but just a daydreamer's fantasy about marrying Prince Harry."
"Prayer in this petition filed by the petitioner, who is an advocate is appearing in person, is to take legal action against Prince Harry Middleton son of Prince Charles Middleton resident of the United Kingdom and to direct the United Kingdom Police Cell to take action against him, as, despite a promise to marry the petitioner, the said promise has not been fulfilled," the case document stated.
"It is also prayed that arrest warrants be issued against him so that no further delay occurs in the marriage."
The unusual hearing was taken up in the court amidst Covid-19 limitations as a special request was made by the applicant.
According to the judge, the request had numerous linguistic blunders, was "poorly drafted", and needed information on pleadings.
The court noted that phoney profiles are made on various social media websites, and "the authenticity of such conversations cannot be relied upon by this court."
On the face of it, the case seems to be that of a catfishing scam.
"Love is blind and in this case, it went a step further. The woman was so blind in love that the high court had to put some light into it and give her some clarity," Amangurbir Singh Dhillon, an advocate of the Punjab and Haryana High Court in Chandigarh told The Independent.
"Hon'ble Justice Sangwan showed sympathy towards a young naive lover, which in my opinion is an excellent example of judgeship," Mr Dhillon said.
A user wrote on Twitter: "Seems like this 'hearing' must have been originally scheduled for 1st April."
According to a Mumbai police investigation that was conducted last year, there are around 54 companies in India providing approximately 5 lakh fake profiles for at least 176 accounts. Catfishing typically refers to the act of creating fake social media profiles or impersonating someone in order to defraud by romantically snaring victims.
Register for free to continue reading
Registration is a free and easy way to support our truly independent journalism
By registering, you will also enjoy limited access to Premium articles, exclusive newsletters, commenting, and virtual events with our leading journalists
Already have an account? sign in
Register for free to continue reading
Registration is a free and easy way to support our truly independent journalism
By registering, you will also enjoy limited access to Premium articles, exclusive newsletters, commenting, and virtual events with our leading journalists
Already have an account? sign in
Join our new commenting forum
Join thought-provoking conversations, follow other Independent readers and see their replies