Cheetah experts blame communications breakdown for 'avoidable deaths' in India project
Exclusive: Frustration rises among the African team consulting on effort to reintroduce cheetahs to India, who tell Arpan Rai the project is critical to turning round the fortunes of the big cat globally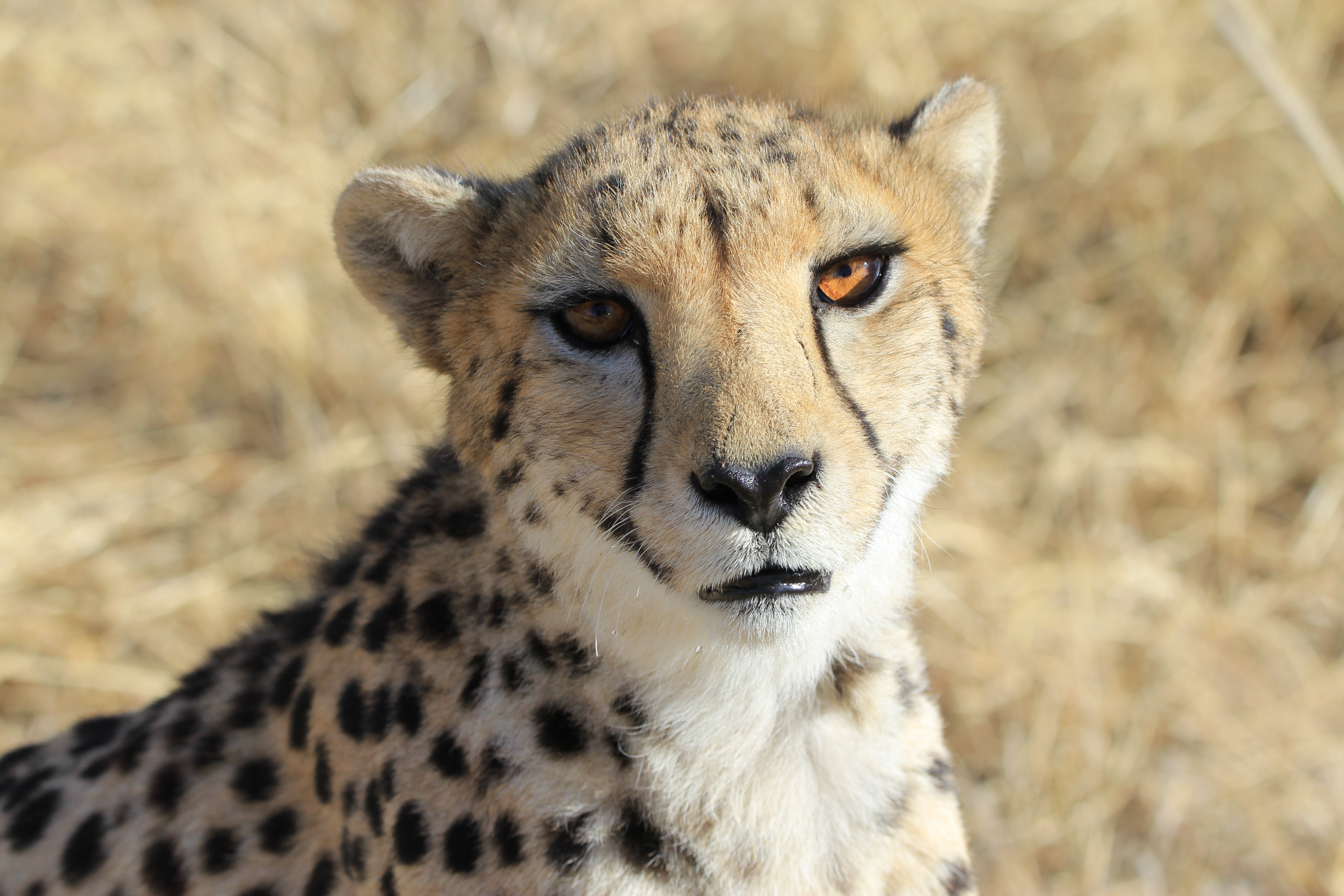 Officials overseeing a landmark effort to reintroduce cheetahs to India failed to communicate crucial monitoring information with experts supporting the initiative from Africa, it has been claimed, plunging the project into crisis and leading to the "avoidable" deaths of at least two big cats.
Adrian Tordiffe, a top South African expert and member of India's Cheetah Project Steering Committee working on the initiative since 2020, expressed frustration on behalf of his team over a lack of transparency from officials at Kuno National Park, where an Indian team has been struggling to acclimatise 20 cheetahs imported from Namibia and South Africa.
Eight cheetahs have now died within the first 10 months of the project, including three cubs born to a female cat in March this year.
India says all the deaths have been due to natural causes, but experts are particularly concerned about two recent fatalities that were at least partly attributed to skin infections caused by the radio collars used to track the animals in the wild. Plans are now in place to remove the collars, which prevented the cheetahs' necks from drying after they became wet during the monsoon season.
"The issue we are fighting with at the moment is that I have very little access to accurate, real-time data coming out of Kuno. Whilst we are still trying and still want the project to succeed, it has become frustratingly difficult to try and get any information and to be able to give any input from outside," said Tordiffe.
The South Africa-based expert is still awaiting details from India on a cheetah injured in a violent clash between two coalitions last month, with the animal reported to be suffering from a metatarsal fracture.
"I asked them to send me some radiographs of the cheetah suffering from a fracture. I still haven't got them. I haven't seen a picture of the wounds, I have no idea what the extent of the injuries are because I have not seen photos or radiographs, I haven't even had any feedback on how that animal is doing," he told The Independent.
Tordiffe said that beyond the lack of communications around medical emergencies, he and his team have even been excluded from regular meetings of the steering committee. "We were sent a notice of this meeting [last Friday] a few days ago," he says. "We inquired whether we could participate in the meeting online but didn't receive any response whatsoever."
The cheetah reintroduction project was many years in the making and finally launched with great fanfare last September by prime minister Narendra Modi himself, who opened the gate to allow the first animals into their enclosure in Kuno, in India's Madhya Pradesh state. The project aims to create the first stable population of cheetahs in India since they were hunted to extinction in the 1950s.
Indian PM Modi releases Namibian cheetahs into Kuno national park enclosures
Yet officials have granted almost no media access to the project since then, and Tordiffe said that while he has repeatedly asked for information from Kuno officials so they can issue a joint media statement together on recent incidents, "that never happens".
The project, he said, started seeing issues – especially on the communication front – after the respected Indian scientist behind the reintroduction programme, YV Jhala, was ousted from his role without any reason given.
Narendra Modi's administration had extended his role by two years right at the cusp of his retirement so that he could oversee the cheetah project — yet, soon after the animals landed in India, Jhala was asked to leave his post at Kuno National Park.
Tordiffe said Jhala was a trusted colleague in the project and that he and his team were monitoring cheetahs overnight and getting up to ensure that the cats were adjusting well. After he left, Tordiffe says, "things have changed drastically".
Jhala was terminated from his role on 28 February; the first cheetah death occurred shortly after in March, and seven more have followed.
Based on the causes of the cheetahs' deaths – including the three cubs – poor monitoring has almost certainly been a factor, Tordiffe said.
"They [the cubs] actually died of starvation and dehydration. You must have left them unmonitored for a really long time and when you do see them, you have got nothing to compare the assessment with because you're seeing these cubs on the Indian soil for the first time," said Tordiffe, adding that he would have wanted to handle and weigh the cubs himself and watch them very closely on a daily basis.
If the officials in Kuno saw that cubs were struggling or sluggish, that should have been the "warning sign to intervene, give them a drip and nutrition," he said. "That never happened, because there was a fear that any sort of close monitoring would cause the mother to reject the cubs. In the end, what they feared happened in any case. Because she was a first time mother, she neglected them and she didn't know what was happening.
"When the cubs started moving around, she was a bit confused and irritated by them," he said, adding that it is a real concern that the project on the ground does not have the most experienced people available for monitoring cheetah behaviour.
A senior official at Kuno rejected the idea that there had been a breakdown in communications with the team in Africa. JS Chauhan, principal chief conservator of forests and chief wildlife warden on the project, said India was in regular contact with experts in the donor countries and sharing "anything and everything required to be shared".
He said he was not aware of Tordiffe's requests for information regarding the cheetah suffering from a metatarsal fracture.
Chauhan cited the decision to remove the cheetahs' satellite radio collars as an example of how good communication channels between India and South Africa have helped tackle issues with the project swiftly.
When a video of the cheetahs who died of septicemia last week was sent to South Africa on Friday, the team immediately identified the problem with the collars and their incompatibility with India's extremely wet monsoon conditions, and told the forest department to remove them.
But experts described it as too little too late, and said more proactive communication and monitoring could have saved the cheetahs from a likely slow and painful death.
"Some of the mortalities could have been avoided, especially the cubs, females killed by males, and the last two deaths caused by skin infections. [These deaths] have been a very costly learning experience that we could have done without, but they can be compensated with more imports from Africa, though [this will be] expensive," Jhala told The Independent.
Indian officials have described one of the South African cheetahs as being in a "compromised" condition, and say a Namibian cheetah was ailing from a chronic kidney disorder, implying that the big cats sent to India were not in the best shape.
Tordiffe described such suggestions as "utter nonsense". "We carried extensive health screening on the South African cheetahs. There must've been some slip up from Namibia that's why one of the females got through that and ended up going to India that actually already had some issues before she even left," he said.
"I have got all blood results for all of the cheetahs that left our side and I can assure you I did the clinical examinations on those cats before they were weighed and we examined them. Their blood was analysed for various different reasons to ensure that they did not have any liver, kidney or any other ailment. They were all very healthy when they got to India, so that suggestion is completely false," he told The Independent.
Despite the setbacks, Tordiffe says he still supports the India reintroduction project and describes it as one possible beacon of hope for a cheetah population that is otherwise globally on the decline.
"None of our conservation efforts elsewhere in Africa [apart from one project in South Africa] are paying off at this stage. If we don't do something drastically different, we should not expect drastic results. This project is for us to be able to push back the tide and turn things around, introduce African cheetahs back into India, then expand reintroduction into Pakistan, Saudi Arabia, [although] those would probably be from Somalia," Tordiffe said.
He fears that if this project fails it will put others off attempting something as ambitious as this in future.
"The sacrifice of a few animals for the benefit of the species is absolutely worth it. There are hopes that this project is going to turn around. This is a very difficult project but the alternative for me is to do nothing and watch the cheetah population decline across the range. It's just not an option."
Join our commenting forum
Join thought-provoking conversations, follow other Independent readers and see their replies