'Not ashamed', says Indian teacher who made her students slap Muslim child
'I am not ashamed. I have served the people of this village as a teacher. They all are with me'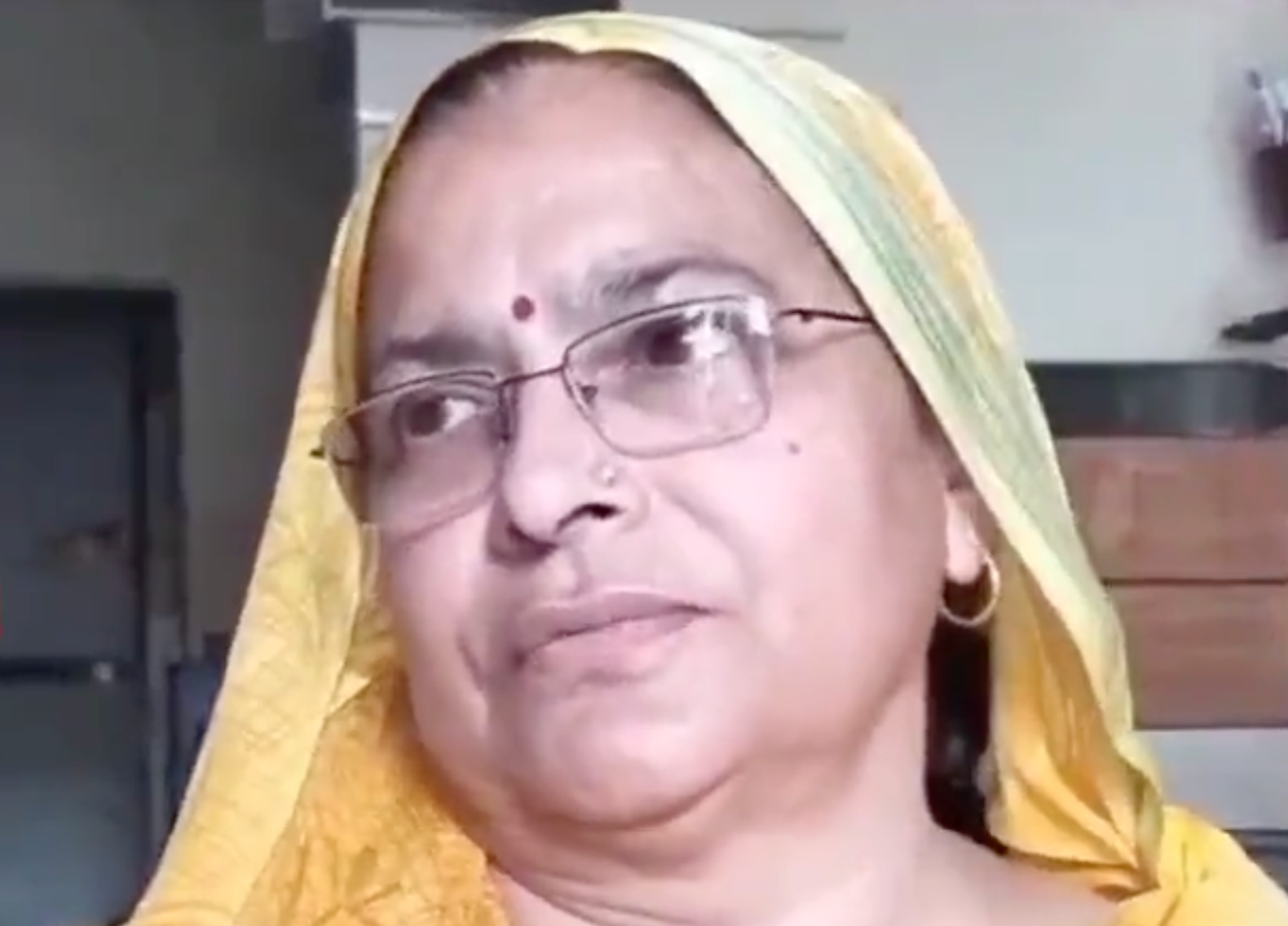 A Hindu teacher who made her students take turns to slap a Muslim classmate remained defiant a day after a police investigation was launched into the incident caught on camera.
Footage showing teacher Tripta Tyagi encouraging students to take turns to hit a Muslim boy sparked shock and anger in India over the weekend.
Ms Tyagi, a teacher at the Neha Public School in Muzaffarnagar, Uttar Pradesh, was heard asking other children to hit a Muslim child "harder" as he stood frozen before the class in tears.
"I am not ashamed. I have served the people of this village as a teacher. They all are with me," she told Indian news channel NDTV.
Defending corporal punishment, Ms Tyagi said it was important to "control" the students at school.
"This is how we tackle them," she said.
Police officials recorded a First Information Report (FIR) – the first step in launching a police investigation in India – as the video made it to social media and caused an outpouring of anger, as several highlighted it as another crime against minorities.
The teacher had previously described the assault on the child as a "minor issue" and claimed that it was not her intention. Local politicians on Saturday mediated a "compromise" between the family and the young boys at the centre of the incident to establish peace. The father of the boy later told news channels that there was no religious angle to the beatings, even though the teacher was heard in the video speaking about "Mohammedan (Muslim) children".
She told the police that what she meant was that "the mothers of those Muslim children who do not pay attention to the studies of their wards, their academics get totally destroyed", a senior official in the Indian state said.
"We have done a full investigation. On the complaint of the child's father, we have registered a case against the accused teacher, and departmental action is also being taken against the teacher," said Aravind Mallappa Bangari, district magistrate of Muzaffarnagar, reported NDTV.
The seven-year-old child was in shock, his father said, confirming that the boy was made to stand in front of his classmates to endure humiliation and beating.
The teacher, however, claimed in a separate video that since she was disabled and could not get up to hit the child herself, she made her other students do it.
She claimed her act did not have any religious bias. "I made a mistake by getting the child beaten up by the students. I am handicapped and could not get up," Ms Tyagi said. She claimed that the video was tampered with and only a portion of what she said was shown in it.
Communal tensions have surged in India in recent months where a string of clashes have been reported between the two communities.
Last month, religious riots erupted just miles away from New Delhi in the northern Haryana state when Hindus and Muslims clashed with each other in Nuh district during a religious procession by a Hindu nationalist group.
Tensions later spilled over to Gurugram where mobs torched a mosque and killed a Muslim cleric. An elderly Muslim couple was beaten to death in Uttar Pradesh over their son's relationship with a Hindu woman.
Religion and caste violence have played a role in politics in Uttar Pradesh, one of India's poorest states with a population larger than that of Russia.
A communally sensitive region, Muzaffarnagar has previously seen multiple religious clashes between Hindu and Muslim ppopulations leading to deaths, injuries, and deployment of police and soldiers.
Join our commenting forum
Join thought-provoking conversations, follow other Independent readers and see their replies