US calls on all its citizens to leave India as soon as possible amid Covid disaster
US citizens are reporting being denied admission in the hospitals in many cities due to a lack of space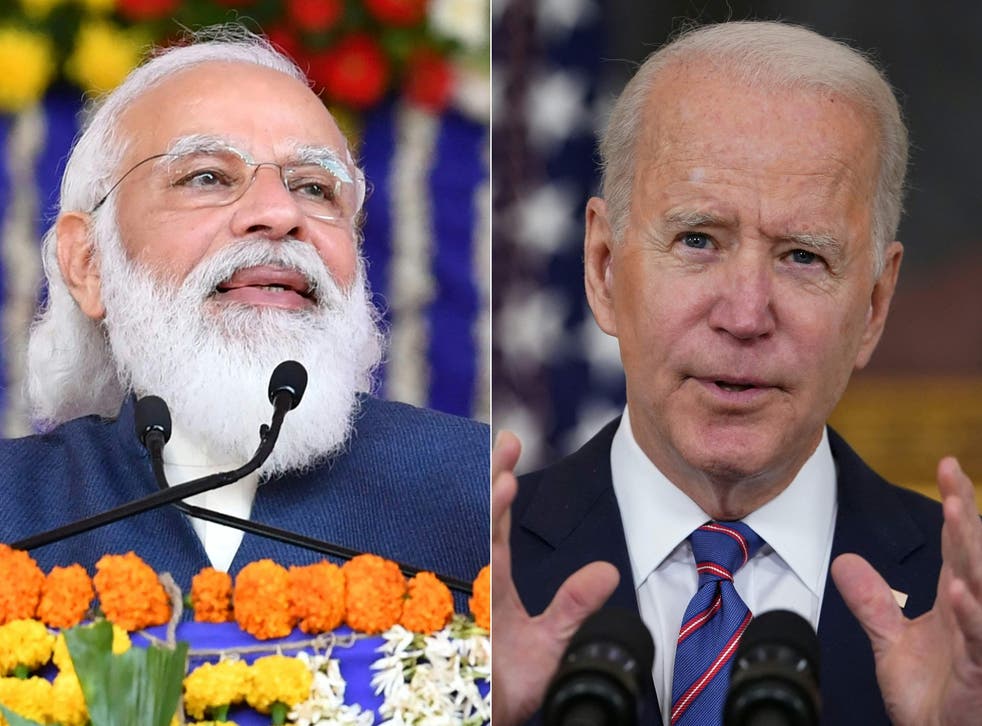 Leer en Español
The US has issued the highest Level 4 Travel Health Notice, asking all its citizens to leave India "as soon as possible" in the wake of an unprecedented surge in coronavirus cases in the country and strain on healthcare infrastructure.
Raising an SOS alert for the second time in almost a week, the US embassy in India asked US citizens in India to take "advantage of available commercial transportation options now" and leave the Covid-ravaged country.
It added that the US Department of State "advises US citizens not to travel to India or to leave as soon as it is safe to do so due to the current health situation in country".
Some 700,000 American citizens live in India, according to White House figures.
"New cases and deaths from Covid-19 have risen sharply throughout India to record levels. Covid-19 testing infrastructure is reportedly constrained in many locations. Hospitals are reporting shortages of supplies, oxygen, and beds for both Covid-19 and non-Covid-19 related patients," the order by embassy read.
The Level 4 Travel Health Notice was issued by both the US Centers for Disease Control and Prevention (CDC) and the US Department of State.
Coronavirus pandemic has risen to enormous level in India with more than 300,000 fresh infections added from past one week. Again adding highest 379,257 new cases and 3,645 new deaths Thursday, the country's total cases surpassed 18.38 million infections and 204,832 deaths.
The alert noted that the US citizens are reporting being denied admission in the hospitals in many cities due to a lack of space.  'Some states have enacted curfews and other restrictions that limit movement and the operation of non-essential businesses," it added.
The US has yet not joined the growing list of countries that suspended travel from India in the wake of surging pandemic.
The UK, Singapore, New Zealand, Oman, Kuwait, the UAE, Iran, Hong Kong and Canada have banned passengers arriving from India but allowed only its citizens to order enter their borders.
Along with India, the US issued Level 4 advisory for Pakistan, Afghanistan, Bangladesh and the Maldives where surge is being reported, said The Hindustan Times.
With international assistance coming to India's rescue, the US said it will send more than $100m in supplies to India, including nearly 1million instant tests on a first flight.
The healthcare system in India is crushing under the weight of massive caseload with hospitals brimming to capacity and turning away patients. Oxygen supplies have been badly hit with hospitals and individuals facing shortages and crematoriums are overrun.
However, discrepancies are reported in many states with data from crematoriums and graveyards showing more number of deaths than reported. It is believed that the real death toll is much higher than the official figures.
Indian prime minister Narendra Modi has been widely criticised for holding rallies and asking people to cast ballot even as the surge is continuing unabated, showing no signs of receding in near coming days.
The first set of supplies will arrive in India from the US on Thursday.
Join our new commenting forum
Join thought-provoking conversations, follow other Independent readers and see their replies