The Independent's journalism is supported by our readers. When you purchase through links on our site, we may earn commission.
Japan to release 1m tons of contaminated Fukushima water into sea
Japan is facing opposition for the decision from local fishing industry and neighbours including China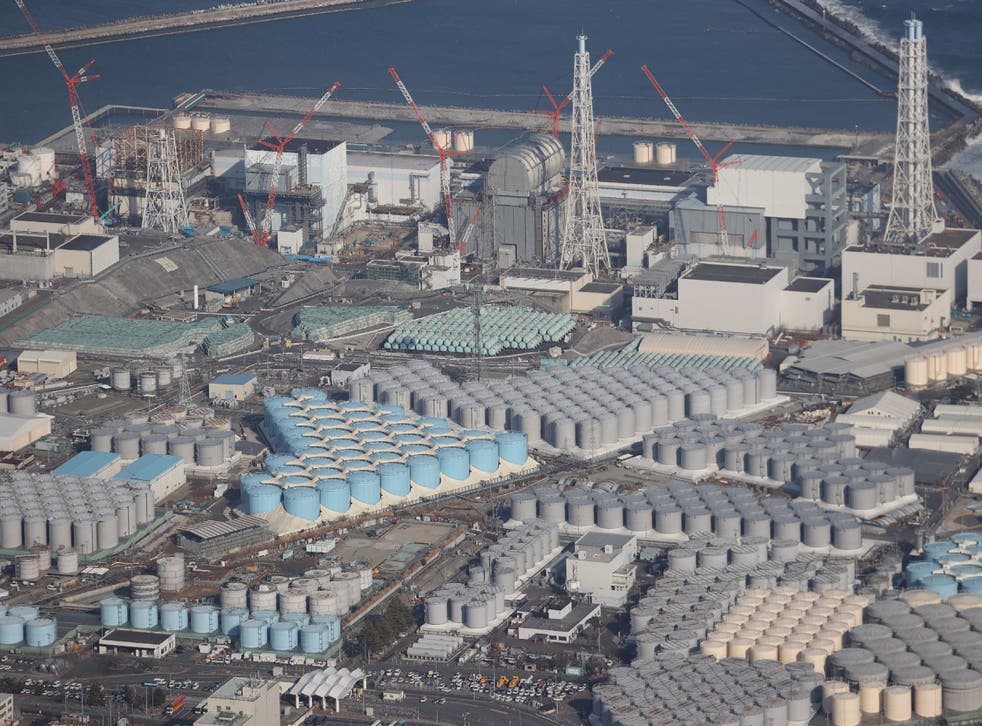 Leer en Español
Japan has announced that it will release into the sea more than a million tons of contaminated water from the wrecked Fukushima nuclear plant. 
Prime minister Yoshihide Suga said releasing the treated water is an, "unavoidable task to decommission the Fukushima Daiichi Nuclear Power Plant and reconstruct the Fukushima area". 
Work to release the water will begin in two years and the whole process is expected to take decades to complete, the government said. 
The radioactive water is treated in a way that removes most of the radioactive elements but some, such as tritium remain, according to BBC News. Tritium is a radioactive isotope of hydrogen that is considered not harmful to humans in small amounts. 
It is then kept in huge tanks but the plant's operator Tokyo Electric Power Co said it is running out of space. The capacity is expected to be full by next year. 
The prime minister said that the release would happen only "after ensuring the safety levels of the water".
The United States said Japan, "has weighed the options and effects, has been transparent about its decision and appears to have adopted an approach in accordance with globally accepted nuclear safety standards," in its decision to release the water. 
But Tokyo has faced opposition from the local fishing industry and neighbours, including China, for its announcement.
The fishing industry has expressed fears that the move will undermine consumer confidence in the region's seafood. 
Hiroshi Kishi, president of JF Zengyoren, the federation of Japanese fisheries cooperatives, said: "Seeing this decision being made is completely outrageous and it is something we absolutely cannot accept. We will strongly protest," according to the Washington Post.
The operator has assured locals that it will do its utmost to prevent reputational damage and pay compensation to those affected. 
China termed the plan to release the treated water "extremely irresponsible". Its foreign ministry said the move would, "seriously damage international public health and safety and the vital interests of the people of neighbouring countries".
South Korea also expressed concerns that Japan's decision could, "bring a direct and indirect impact on the safety of our people and surrounding environment".
Greenpeace Japan said the decision, "failed to protect the environment and neglected the large-scale opposition and concerns of the local Fukushima residents, as well as the neighbouring citizens around Japan".
Join our new commenting forum
Join thought-provoking conversations, follow other Independent readers and see their replies