Why Pakistan is disowning its first ever Miss Universe contestant
Erica Robin, 24, has won the inaugural Miss Universe Pakistan title at a contest in the Maldives. But this was no ordinary beauty pageant, and Robin's victory has been called 'shameful' by Pakistan's PM. Maroosha Muzaffar reports
Tuesday 19 September 2023 05:35 BST
Comments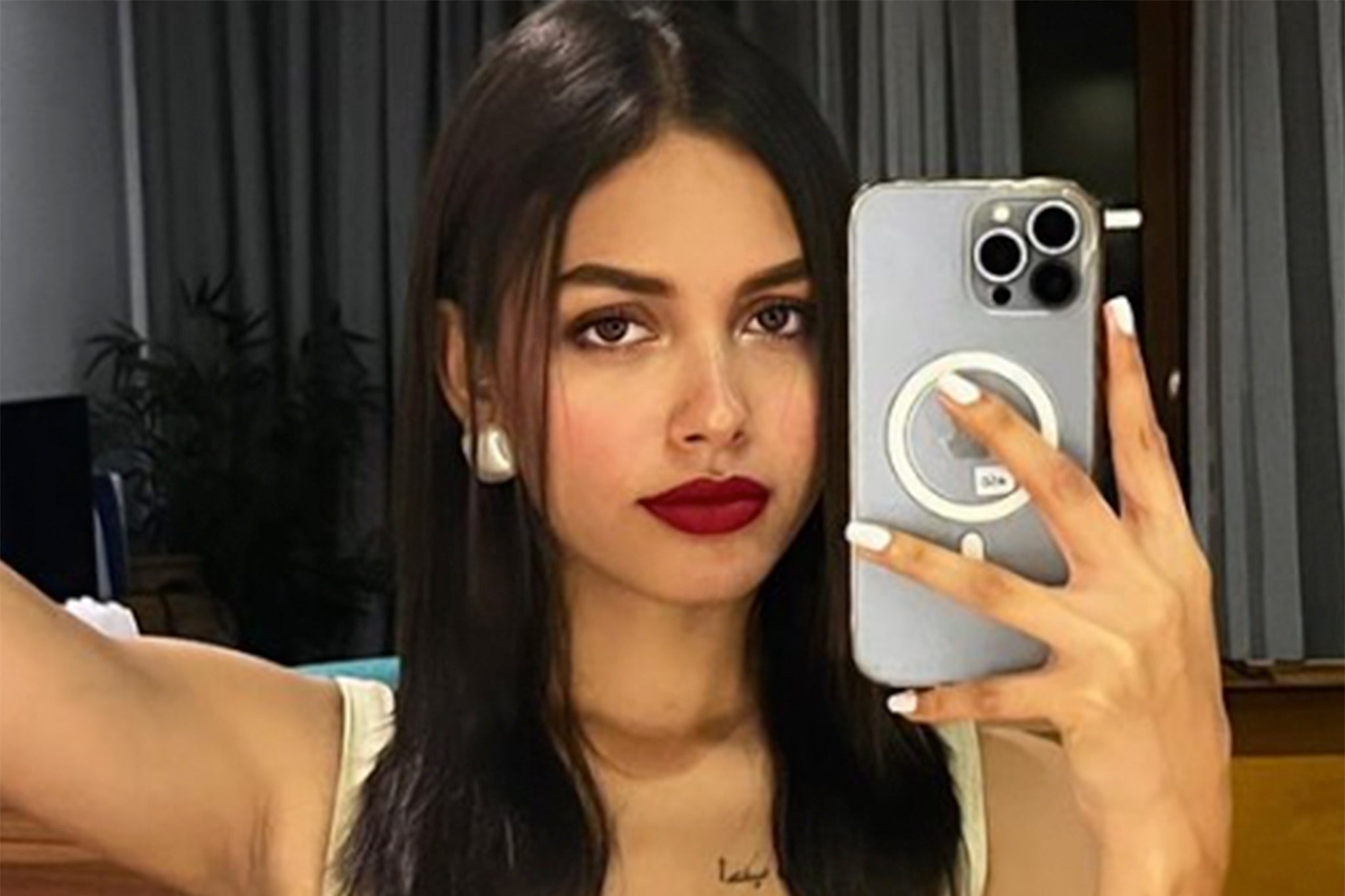 On Thursday last week, 24-year-old Erica Robin won the inaugural Miss Universe Pakistan pageant held in the Maldives. It should have been a moment of celebration for Karachi-born Robin, yet in the days that followed the competition has faced an outpouring of anger back home that has been fuelled at the highest level of government.
A deeply conservative Muslim-majority country, Pakistan has never before participated in the global Miss Universe competition. With the backlash to Robin's victory spanning politicians to religious leaders and including the country's caretaker prime minister, it remains unclear whether the model will be allowed to take part in the 72nd Global Miss Universe Pageant to be held in El Salvador in November.
The government of caretaker PM Anwaar-ul-Haq Kakar has asked the country's intelligence agency to investigate the organisers of the pageant, and how they were able to hold the competition seemingly in the country's name without the government's approval.
Kakar has called the staging of the Maldives pageant a "shameful act" and an "insult and exploitation of women of Pakistan".
Who is Erica Robin?
Robin has a degree in Business Administration and started her professional modelling career in January 2020, with her photos appearing in several magazines including Diva Magazine Pakistan. She told Voice of Americarecently that she felt a lot of responsibility on her shoulders as she believed it would be the first time Pakistan would have a participant in the global Miss Universe pageant.
"However, I won't do anything that would harm the reputation of the country," she added.
After she was declared the winner on Thursday at a ceremony held at Brennia Kottefaru resort in the Raa Atoll in the Maldives, the backlash was swift.
An Islamic scholar from Pakistan, Taqi Usmani, demanded that the government take action against the organisers of the pageant and dispel the idea that Robin was "representing Pakistan".
Another polician, Mushtaq Ahmed Khan, called the event an "insult to Pakistan". He posted on X/Twitter: "Who are the organisers of this beauty pageant in Pakistan? Who is doing this shameful act?"
How she entered the pageant
In March it was reported that Dubai-based agency Yugen Group was organising the first-ever Miss Universe Pageant and had invited applications from Pakistani women. The agency also owns the Miss Universe Bahrain and Miss Universe Egypt franchises, according to reports.
Robin applied to the call for contestants and amid hundreds of entries, she made it to the top 10 contestants and then into the top five.
After her victory, the 24-year-old model from Karachi — who was born in a Christian family — said: "I am honoured and humbled to be the first ever Miss Universe Pakistan and I want to highlight the beauty of Pakistan. We have a beautiful culture that the media is not talking about.
"Pakistani people are very generous, kind and hospitable. On top of that, I would like to invite everyone to visit my country and try the most sumptuous Pakistani cuisines and explore our enchanting nature, our snow-capped mountains, our greeneries and our progressive landscapes."
The Organisers
Earlier this year, Josh Yugen, national director of Miss Universe Pakistan and the founder of Yugen Group, told The National: "We want to localise our approach without changing the dynamics of the Miss Universe brand. We are still going to show women from Pakistan who are beautifully confident and who are the epitome of stories of dreams turning into realities."
He also claimed that "hundreds" of Pakistani women applied for the inaugural Miss Universe Pakistan.
Yugen Group announced in March that it had acquired the rights to the competition.
Miss Universe's official website says that "the women who participate in this international platform serve as inspirational leaders and role models to their communities and fans around the world".
There were five finalists selected earlier this year from across Pakistan. Alongside Robin the contestants were 24-year-old Hira Inam from Lahore, 28-year-old Jessica Wilson from Rawalpindi, 19-year-old US-born Malika Alvi and 26-year-old Sabrina Wasim from Punjab.
Introducing Robin as one of the contestants, Yugen Group wrote on their Instagram page: "Despite her challenges belonging in the country's minority group, she works so hard to become the best version of herself. She wants to be an instrument to see positive changes in Pakistan and she wants to highlight the diverse community in the country."
The post said: "She wants to work towards organisations that advocate with [sic] education and women empowerment. By telling her own personal journey, she aims to be a symbol of hope to young Pakistani girls to follow their dreams."
Breakthrough moment... and backlash
The crowning of the first-ever Miss Universe Pakistan on 14 September was streamed live on the Miss Universe pageant YouTube channel. Robin's win was initially celebrated by some back in Pakistan, but the overwhelming reaction has been outrage.
The pageant came under the government's radar when journalist Ansar Abbasi wrote on X/Twitter last week: "Who allowed five Pakistani girls to represent Pakistan in the Miss Universe beauty pageant? Either, it was decided by Prime Minister Anwaar-ul Haq Kakar or this decision was taken by any of his cabinet members or advisers?" He asked, can anyone represent Pakistan without the permission of the government of Pakistan?
Minister for information and broadcasting in Pakistan, Murtaza Solangi, said on X/Twitter: "The government and state of Pakistan are represented by state and government institutions. Our government has not designated any non-state and non-governmental person or institution for any such activity and no such person/institution can represent the state/government. The end."
Beauty Queens and Beauty Pageants in Pakistan
In Pakistan, even though there is no legal restriction on participating in beauty pageants, some believe that the dress codes in the contest go against their Islamic beliefs.
This does not mean that Pakistan doesn't have any beauty pageants. GeoTV reported earlier this month that just a few months after being crowned Miss Pakistan Universal 2023, "Dr Kapotaqkhy Chanchala proudly represented Pakistan in the Miss World Tourism 2023 competition held in Sri Lanka." It added that she was embarking on a new journey to "unfurl the Pakistani flag in Vietnam".
In 2018, it was reported that India's Miss Diva Supranational 2018 Aditi Hundia and Miss Supranational Pakistan 2018 Anzhelika Tahir were participating in the Miss Supranational 2018 pageant in Poland amid tensions between the two countries they were representing.
On social media, the two beauty queens posed together holding the flags of their respective countries and wrote: "We hope one day all wars will stop, every conflict will stop and the world will be a peaceful place."
The winner of last year's Ms Pakistan World contest, Dr Sadaf Khalid, said she participated in the contest "to uplift its positive image and to represent bright and happy image of the country".
However, the reality is that most of these beauty queens don't stay in Pakistan anymore. In a 2008 report by the New York Times, Amna Buttar, a founder of the Asian-American Network Against Abuse of Human Rights who lives in Lahore was quoted as saying: "In Pakistan, we are trying to get basic rights for women: right to marry, right to divorce, equal opportunity for job and education, and issues like Miss Pakistan create problems for this movement."
She added: "An average Pakistani young woman does not want to wear a bikini in public, and for her it is important to have equal opportunity and all focus should be on that, and not on a pageant where only the elite can participate."
Support for Robin
Human rights activist Zohra Yusuf — who is a former chairperson of the Human Rights Commission of Pakistan — is among those who have come out in support of Robin. Dawn quoted her as saying that first Malala Yusfzai and Sharmeen Chinoy were reviled, and now Robin was similarly being targeted. "This attitude is misogynistic and condemnable," she said.
"Pakistan belongs to all. Every Pakistani can represent Pakistan anywhere, whenever, however," journalist Mariana Baabar wrote on X/Twitter.
Join our commenting forum
Join thought-provoking conversations, follow other Independent readers and see their replies