Kabul: At least 15 killed in suicide bomb attack on Afghanistan military hospital
The hospital was previously attacked by ISIS in 2017
Ahmed Aboudouh
Tuesday 02 November 2021 18:35 Comments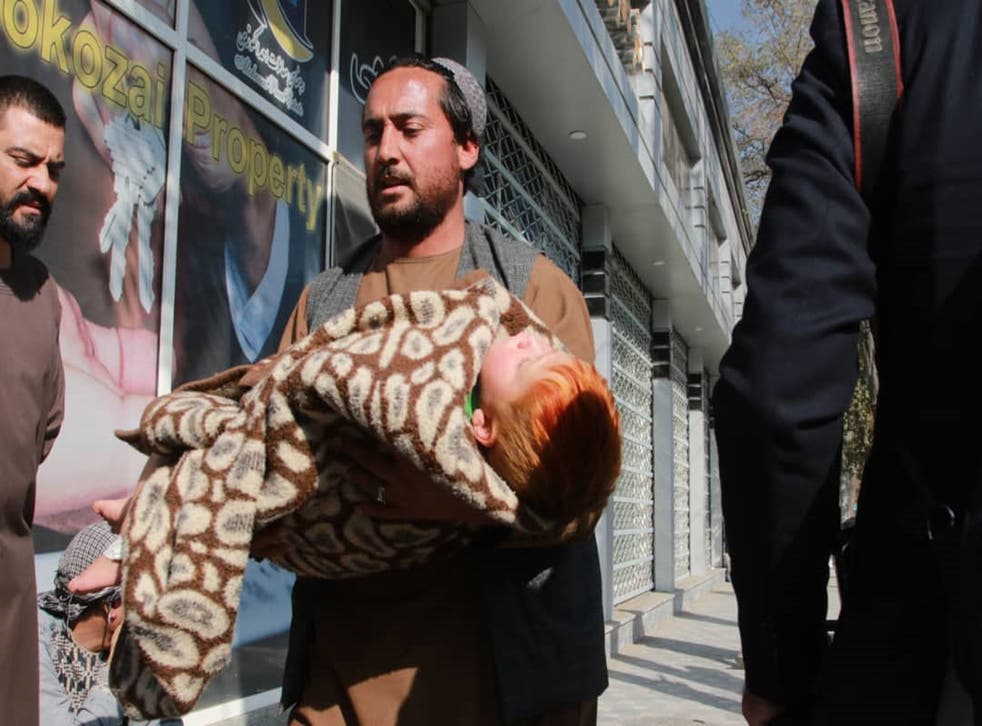 Leer en Español
At least 15 people have been killed after suicide bombers attacked Afghanistan's biggest military hospital in Kabul, witnesses and Taliban security officials said on Tuesday.
Another 34 people were wounded in the attacks.
Interior ministry spokesman Qari Saeed Khosty said the explosions took place at the entrance of the 400-bed Sardar Mohammad Daud Khan hospital.
"Security forces are deployed to the area," he said on Twitter.
Officials told Aljazeera that the first explosion happened when a suicide bomber detonated a bomb at the entrance of the hospital. Minutes later, another suicide bomber detonated a second bomb.
Eyewitnesses reported that security forces engaged in fierce gunfire with attackers inside and around the hospital. They added that many wounded civilians were taken to other hospitals, some of them in critical conditions.
Reuters said that photographs shared by residents showed a plume of smoke near the former diplomatic zone in the Wazir Akbar Khan area of the city, and witnesses said at least two helicopters were flying overhead.
A health worker at the hospital who managed to escape told the news agency that he heard an explosion followed by a couple of minutes of gunfire. About ten minutes later, there was a second, larger explosion.
The Sardar Mohammad Daud Khan military hospital is located in central Kabul, across the road from the closed US embassy and other Western diplomatic missions. Armed men were still taking shelter inside the hospital.
The identity of the armed men involved in this complicated attack is not clear, and there was no immediate claim of responsibility. But the official Bakhtar news agency quoted witnesses saying a number of Islamic State fighters entered the hospital and clashed with security forces.
The hospital was previously attacked by Islamic State in 2017, killing more than 30 people. The radical group has posed serious security challenges to the Taliban since they seized Kabul last August.
Since then, the group claimed responsibility for a series of similar attacks on Shia mosques and other targets.
The attacks heightened concerns among the international community about the potential of Afghanistan to turn into a safe haven for extremists and other terrorist groups.
Register for free to continue reading
Registration is a free and easy way to support our truly independent journalism
By registering, you will also enjoy limited access to Premium articles, exclusive newsletters, commenting, and virtual events with our leading journalists
Already have an account? sign in
Join our new commenting forum
Join thought-provoking conversations, follow other Independent readers and see their replies