Mrs World arrested in Sri Lanka over on-stage bust-up where she stole crown
The Mrs World 2020 took the mic and claimed that the Mrs Sri Lanka winner was ineligible because she was divorced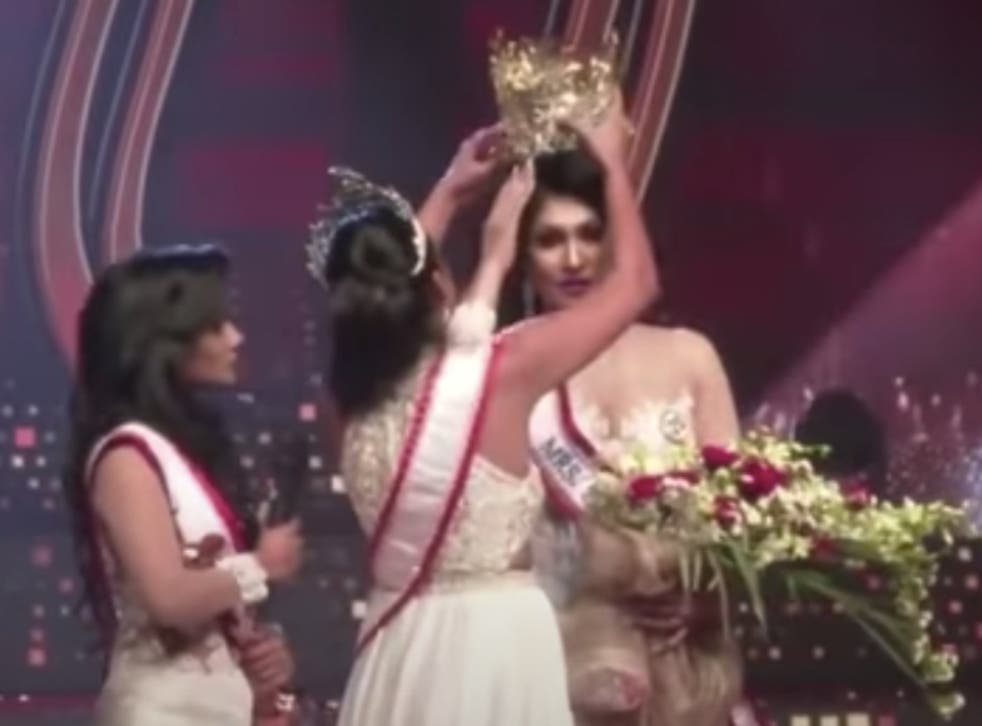 The reigning Mrs World was arrested on Thursday for assault after she snatched the crown from the head of this year's Mrs Sri Lanka pageant winner in front of a global audience, claiming she was ineligible as she was a divorcee.
Chaos ensued on the stage of the Mrs Sri Lanka pageant on Sunday after Caroline Jurie, 28, who was the winner of the title in 2019, grabbed the crown from Pushpika De Silva, 31, who won this year, moments after she was crowned.
Ms Jurie took the microphone and claimed that Ms De Silva was ineligible because she was divorced, and declared that the runner-up contestant was the actual winner. Ms De Silva left the stage in tears following the dramatic development.
She later lodged a police complaint following which Ms Jurie and former model Chula Padmendra were arrested.
In a statement posted on the Facebook earlier, Ms De Silva alleged that Ms Jurie injured her head. She denied that she was divorced. Her post, translated from Sinhalese to English, reads: "The pain of my skull when my crown was snatched from my head by Mrs Sri Lanka World 2019, the pain I felt when I lost the crown is more than both."
"But, this is a historical moment for me as a single woman, where women and men all over the world raise their voice behind party, colour, religion, caste and division. I say this love from all of you is a giant strength for me," she wrote.
"On the other hand, I'm not a divorced woman. I say with great responsibility that I am not a divorced woman even at this moment of writing. If I was a divorcee, I would dare them to submit my divorce scripts. I haven't hidden from the world that I'm with my child. I also have personal reasons to be that way. But, being apart is one. Divorce is something else."
The video shows 2020 Mrs Sri Lanka winner snatching the crown away from this year's winner and giving it to the second runner-up
As for the role of the organisers of the event, Ms De Silva added, "If I wasn't fit at the beginning of this contest, they could have removed me. They weren't sleeping until I came so far after the remaining events."
"So, if that symbolic crown was snatched from my head, I've already passed the necessary legal action for that injustice and insult, I'm informing you. Finally, I say a true queen is not a woman who snatches another woman's crown, but a woman who secretly sets another woman's crown!!" Ms De Silva said.
She, however, was crowned again after the fiasco as the judges said they chose her the winner and she will continue to be one. The organisers have said they expect Ms Jurie to issue an apology. Ms De Silva told the media that she would drop the charges if Ms Jurie issued her a public apology.
Join our new commenting forum
Join thought-provoking conversations, follow other Independent readers and see their replies