Afghanistan: Taliban 'tortured and massacred' men from Hazara minority on march to Kabul
Report raises further concerns over how group will rule
Matt Mathers
Friday 20 August 2021 18:02 Comments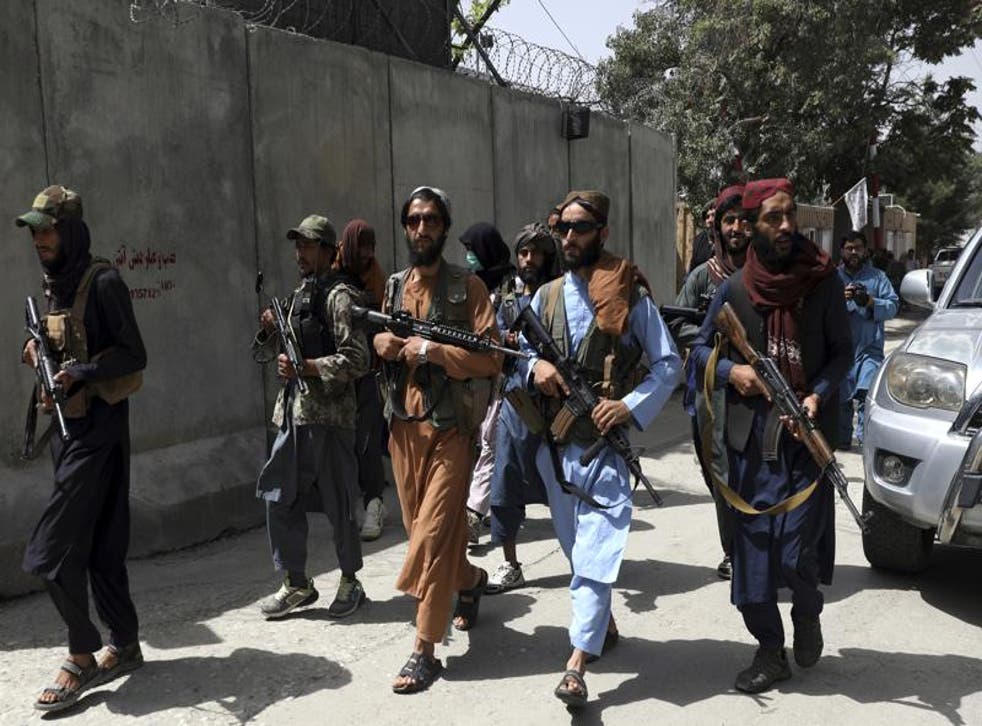 Leer en Español
Taliban militants tortured and killed several members of an ethnic minority group as they swept through Afghanistan, a leading human rights charity has said.
Witnesses told Amnesty International members of the militant group carried out a massacre of the Hazara minority in early July in Ghazni, about 90 miles southwest of Kabul.
Since the killings, the Taliban has taken full control of Afghanistan after entering the capital on Sunday.
Its leaders have sought to assure the world that the group has changed from when it was last in power in the late 1990s, when women were prevented from working and criminals had their limbs amputated.
But there have multiple reports of killings in recent days, and Amnesty's disclosure adds to growing concern that the group will revert back to a brutal form of regime once the chaotic US and UK troop withdrawal has ended.
In its report published on Thursday, Amnesty said nine Hazara men were killed in the Malistan district in Ghazni's east between 4 and 6 July.
Amnesty examined photographic evidence and interviewed witnesses, which the charity said corroborated the reports.
Some interviewees said they escaped to the mountains as fierce fighting broke out between the Taliban and Afghan government forces.
After returning to their village of Mundarakht to collect food, they said the militants had ransacked their homes and while waiting.
According to Amnesty's report, some men who walked through the village as the encounter unfolded were also ambushed.
In total six men were allegedly shot, the report added, some in the head, and three were tortured to death.
One eyewitness said they asked the fighters why they inflicted such brutality on their people.
"When it is the time of conflict, everyone dies, it doesn't matter if you have guns or not. It is the time of war," a fighter allegedly said.
Agnès Callamard, Amnesty's secretary-general, said: "The cold-blooded brutality of these killings is a reminder of the Taliban's past record, and a horrifying indicator of what Taliban rule may bring."
"These targeted killings are proof that ethnic and religious minorities remain at particular risk under Taliban rule in Afghanistan."
The charity is calling on the United Nations to investigate.
It comes after a separate UN report said that the group is going door-to-door searching for people who worked for NATO forces and employees who worked for the previous US and UK-backed regime.
Register for free to continue reading
Registration is a free and easy way to support our truly independent journalism
By registering, you will also enjoy limited access to Premium articles, exclusive newsletters, commenting, and virtual events with our leading journalists
Already have an account? sign in
Join our new commenting forum
Join thought-provoking conversations, follow other Independent readers and see their replies