Marvia Malik: Pakistan's first transgender TV anchor escapes assassination bid by two gunmen
In 2018, she became Pakistan's first transgender newsreader, after being 'disowned' by her family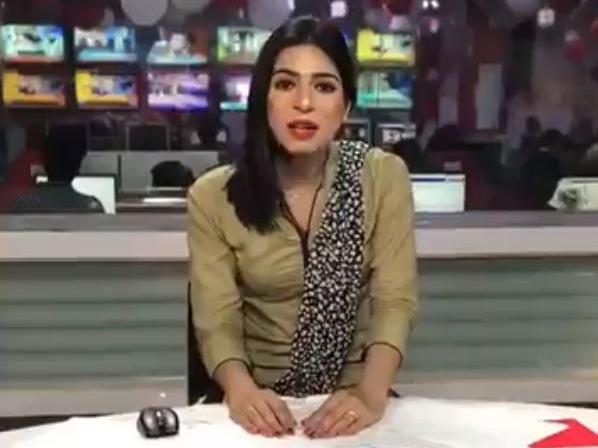 Pakistan's first-ever transgender TV host, Marvia Malik escaped an assassination attempt on Friday, the local media reported.
The gunmen opened fire on her when she was returning home from a pharmacy in Lahore, Pakistan.
In 2018, Ms Malik – 21 years old then — became Pakistan's first transgender newsreader, after being "disowned" by her family in a country where discrimination remains common.
Ms Malik made her debut appearance on Pakistan's Kohenoor TV just days after becoming the first transgender model at a prominent fashion show held annually by the Pakistan Fashion Design Council, according to reports.
The shooting took place on Friday and since then Ms Malik has moved out of Lahore to stay safe.
Ms Malik told police that she had been receiving threatening calls for some time for raising her voice for the transgender community in Pakistan. She cited her "activism" as the reason behind the attack.
When she made headlines in 2018 after becoming the country's first transgender television host, she received an "overwhelming" positive response from the people.
"I got a lot of appreciation from those associated with the fashion industry when I did catwalk modelling two weeks back, and now this... it's quite overwhelming," she told Reuters at the time.
"I was thrown out after [10th grade] after which I joined a beauty salon, earned just about enough to put myself through college, but it was not easy. My story is no different from that of a hijra on the street you see begging."
In several interviews, she said: "I am an example for everyone including my own community. If transpersons can make a place for themselves in fashion or media [industries], then they are important in other fields too."
"My family knows I have modelled and they know that I work as a newscaster. It's the age of social media and there's nothing that my family doesn't know. But they have still disowned me," she added.
Join our commenting forum
Join thought-provoking conversations, follow other Independent readers and see their replies