Philippines' Duterte to run as vice president but 'remain as power behind the throne'
As per country's constitution, president can serve only one six-year term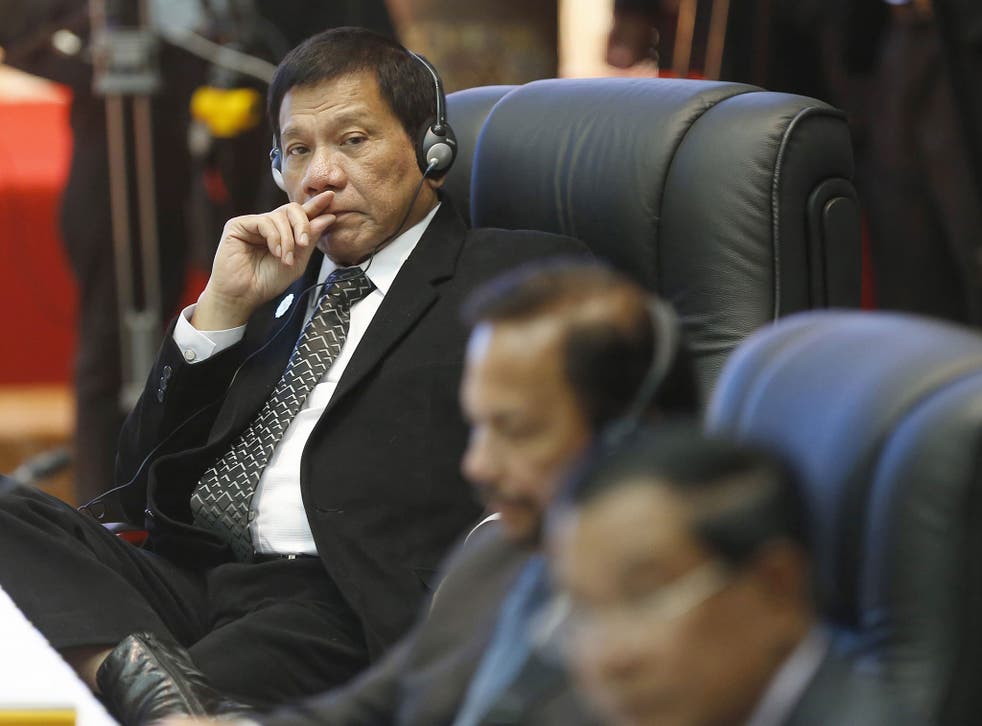 The Philippines' president Rodrigo Duterte will run for the post of vice president in next year's elections, his party PDP-Laban confirmed on Tuesday.
The move is seen as a bid by Mr Duterte to retain power after his six-year term as president ends in June 2020.
In July this year, the 76-year-old had reportedly admitted that he was using his vice presidential bid as political leverage. "That's just for politics, for leverage. You would know what is a lame duck. It's just for political posturing so they will not treat you badly since I'm on my way out," he was quoted saying at a public event.
The PDP-Laban party is expected to endorse Mr Duterte's long-time aid and senator Christopher "Bong" Go as the presidential candidate.
Mr Go, who was once a personal assistant to Mr Duterte, took charge as a senator in 2019 with the president's support. The president on multiple occasions had hinted at Mr Go as his possible successor.
In a statement, the party said Mr Duterte has "agreed to make the sacrifice and heed the clamour of the people and accept the endorsement of the PDP Laban Party for him to run as the vice president in the 2022 national elections".
Mr Duterte's daughter and Davao City mayor Sara Duterte-Carpio is also likely to run for president. Ms Carpio had reportedly outshone Mr Go in opinion polls that "sought to identify possible presidential contenders".
Mr Duterte's run for the country's second-highest post would mean the continuity of policy to fight Covid-19, the statement added. The Philippines on Monday registered a record 18,332 coronavirus infections as community transmission of the Delta variant of the virus continues to ravage the country.
The president's term in office has been marred by controversies and protests. Mr Duterte in 2016 allegedly compared his anti-drug campaign to how Hitler massacred millions of Jews and said he would be "happy to slaughter" 3 million addicts.
According to a United Nations report, Mr Duterte faces a possible investigation by the International Criminal Court for crimes against humanity for a brutal crackdown against illegal drugs. The clampdown had allegedly resulted in thousands of deaths with "near impunity".
Join our new commenting forum
Join thought-provoking conversations, follow other Independent readers and see their replies