Cambodia condemns photo artist who 'added smiles' to images of Khmer Rouge victims
VICE takes down controversial images following strong backlash on social media
Conrad Duncan
Monday 12 April 2021 00:06 Comments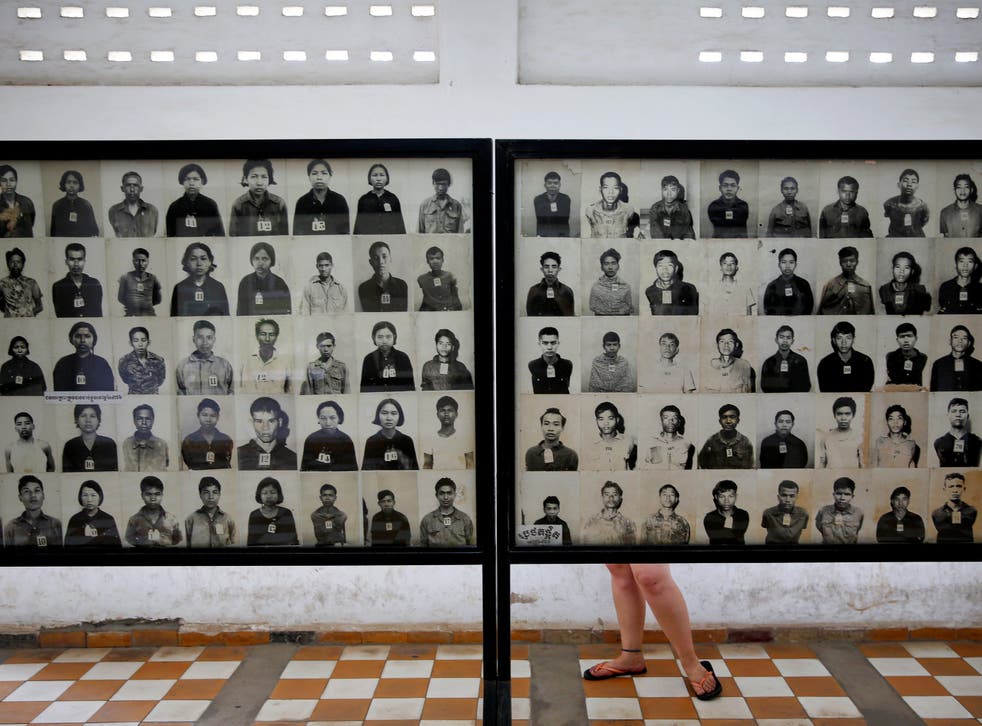 Cambodia has condemned an article featuring newly-colourised photos of the Khmer Rouge 'killing fields' victims that appeared to have been edited to add smiles to some mugshots.
VICE published an interview on Friday with artist Matt Loughrey, who said his project to colourise images from the Tuol Sleng prison, or S-21, aimed to humanise the 14,000 Cambodians executed and tortured there.
However, the article received backlash on social media after comparisons with the original images showed that some photos appeared to have been edited to show the people in them smiling.
The VICE article did not contain the original images but a statement published by the US-based media group acknowledged that the colourised images had been edited.
"The article included photographs of Khmer Rouge victims that Loughrey manipulated beyond colorisation," the statement said.
"The story did not meet the editorial standards of VICE and has been removed. We regret the error and will investigate how this failure of the editorial process occurred."
Cambodia's Ministry of Culture issued a statement on Sunday calling on Mr Loughrey and VICE to remove the images, adding that it would consider legal action to take down the edited photos.
"We urge researchers, artists and the public not to manipulate any historical source to respect the victims," the ministry said.
Exiled Cambodian politican Mu Sochua wrote on Twitter that the images were a "very grave insult to the souls of the victims of genocide."
"To play around by using technology to put make-up on the victims of S21 or the Cambodian Auschwitz is unacceptable and must be stopped," she said.
Mr Loughrey declined to comment when contacted by Reuters about the controversy on Sunday.
At least 1.7 million Cambodians died in the extremist Khmer Rouge's reign of terror in Cambodia from 1975 to 1979.
The S-21 site was later turned into a museum to document the Cambodian genocide and provide education to foreign tourists about the Khmer Rouge.
Additional reporting by Reuters
Register for free to continue reading
Registration is a free and easy way to support our truly independent journalism
By registering, you will also enjoy limited access to Premium articles, exclusive newsletters, commenting, and virtual events with our leading journalists
Already have an account? sign in
Join our new commenting forum
Join thought-provoking conversations, follow other Independent readers and see their replies