BMW to manufacture next-generation electric Mini in Oxford
The multimillion-pound investment comes after the firm secured Government support.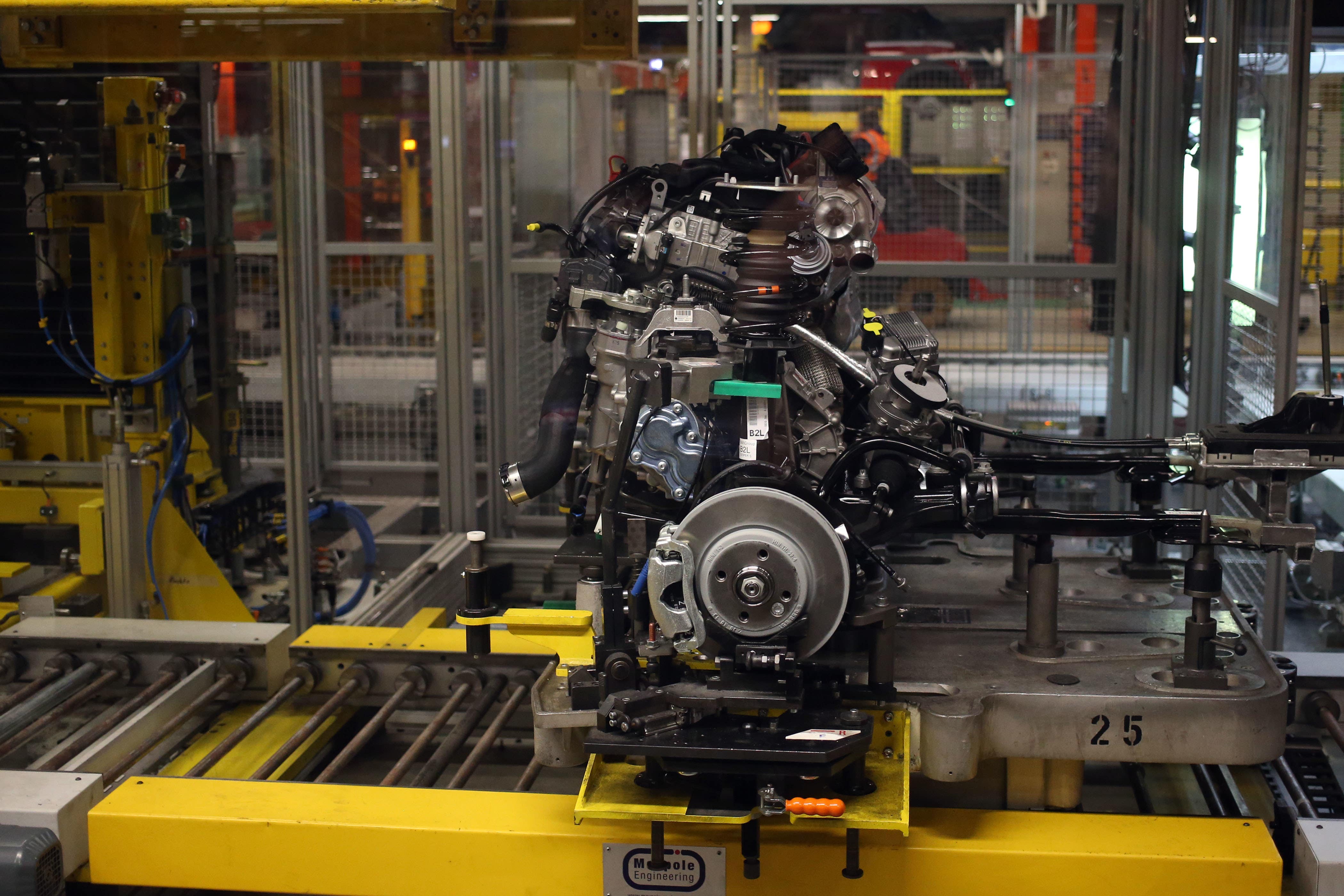 BMW has announced plans to build its next-generation electric Mini in Oxford after securing a Government funding package.
The German-based manufacturer's multimillion-pound investment to transform its existing plant will secure 4,000 high-quality jobs, according to ministers.
Government sources declined to set out the level of taxpayer support being offered to BMW, but did not dispute the previously reported figure of £75 million.
Rishi Sunak said the Government is securing jobs and growing the economy "by backing our car manufacturing industry".
"BMW's investment is another shining example of how the UK is the best place to build cars of the future," the Prime Minister added.
Business Secretary Kemi Badenoch, who was given a tour of the Mini factory, was asked how much taxpayer money was being spent to secure the investment from BMW.
She told BBC Radio 4's Today programme: "All I can tell you is what we put in the automotive transformation fund, and that's money that goes to many different companies across the sector, not just one. We put in £350 million in 2021.
"We do have to do some investment ourselves as Government, that is standard, and we're competing against countries from all around the world as well as the EU and we are winning. We're not doing anything out of the ordinary."
Production of two new electric Mini models will begin in Oxford in 2026.
BMW said it will invest a total of £600 million at the site and another Mini factory in Swindon, Wiltshire, where vehicle body panels are made.
In Oxford, this will involve changes to production lines and the creation of a new area for installing batteries.
The new electric Mini Cooper and Mini Aceman models will be assembled at the plant alongside conventionally-fuelled cars.
Mini production in Oxford will be exclusively electric from 2030.
This is seen as vital to securing its future, as the brand is going fully electric from then.
More than 4,000 people work across the Oxford and Swindon factories.
The announcement is the latest boost for the British car industry, with figures last month suggesting production increased by almost a third last month compared with a year ago.
The Society of Motor Manufacturers and Traders said it shows that carmakers are continuing their recovery from recent difficulties, including global chip shortages.
Last week electric vehicle production also began at the Stellantis's factory in Ellesmere Port after a £100 million investment, following doubts due to post-Brexit trading arrangements.
Vans such as the Vauxhall Combo Electric, Opel Combo Electric, Peugeot e-Partner, Citroen e-Berlingo and Fiat E-Doblo will be made at the Cheshire site.
Chancellor Jeremy Hunt said BMW's investment is a "huge vote of confidence in this country as a global leader in electric vehicles".