BP makes first ever investment in offshore wind with $1.1bn Equinor partnership
Oil giant teams up with Norway's state energy company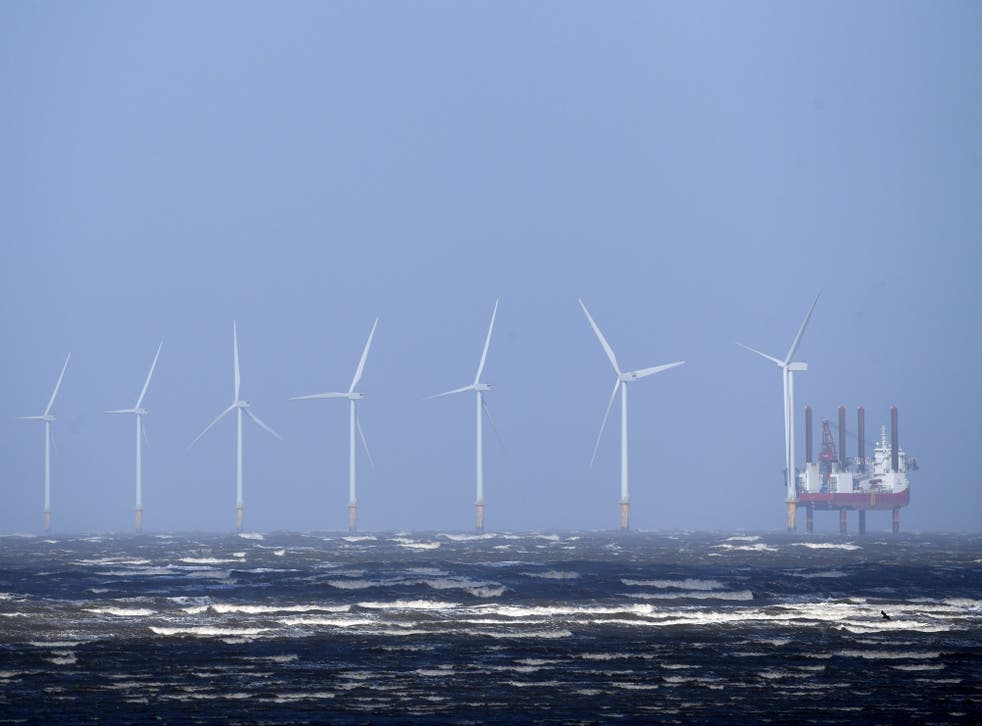 BP has made its first foray into offshore wind power with a $1.1bn (£850m) investment in two projects with Norway's state oil company Equinor.
The companies also announced a strategic partnership that will develop more wind farms off America's east coast, which will generate enough power for 2 million homes.
BP said the move will help it achieve its aim of generating 50GW of renewable energy by 2030, part of a plan to reach net zero emissions by the middle of the century.
BP chief executive Bernard Looney described the deal as "an important early step" in delivering on its climate targets.
"Equinor is a recognised sector leader and this partnership builds on a long history between our two companies," he said,
"It will play a vital role in allowing us to deliver our aim of rapidly scaling up our renewable energy capacity, and in doing so help deliver the energy the world wants and needs," the CEO added.
Offshore wind genration is growing at 20 per cent a year while some analysts forecast that oil production may have hit its peak in 2019.
Oil demand has slumped in 2020 as the coronavirus pandemic caused shutdown of large parts of industry and forced airlines to drastically cut back on flights.
Meanwhile, several countries have announced plans to accelerate investment in renewable energy as they seek to rebuild their economies after Covid-19 and tackle the climate crisis.
Equinor's chief executive officer Eldar Saetre welcomed the partnership with BP, a company he said shares a "strong ambition" to renewable energy.
"Our partnership underlines both companies' strong commitment to accelerate the energy transition and combining our strengths will enable us to grow a profitable offshore wind business together in the US," he said.
The deal will see BP take a 50 per cent stake in two projects currently in development. Empire is an 80,000 acre wind farm situated 15 miles off the coast of Long Island, and Beacon is 20 miles east of New England. The first power from Empire is expected to come online in the mid-2020s with no firm date announced for Beacon.
BP laid out plans last month to cut its fossil fuel production by 40 per cent over the next decade while increasing its investment in renewable energy capacity tenfold to $5bn a year.
Stuart Joyner, energy specialist at Redburn, said BP had made a "bold move" with its first offshore wind investment that is consistent with the target of developing 50GW of renewable power by 2030.
Join our new commenting forum
Join thought-provoking conversations, follow other Independent readers and see their replies