Campaigners disappointed over Government horticulture strategy 'U-turn'
A Downing Street 'Food Summit' on Tuesday will discuss boosting cooperation across the supply chain and supporting the food sector's resilience.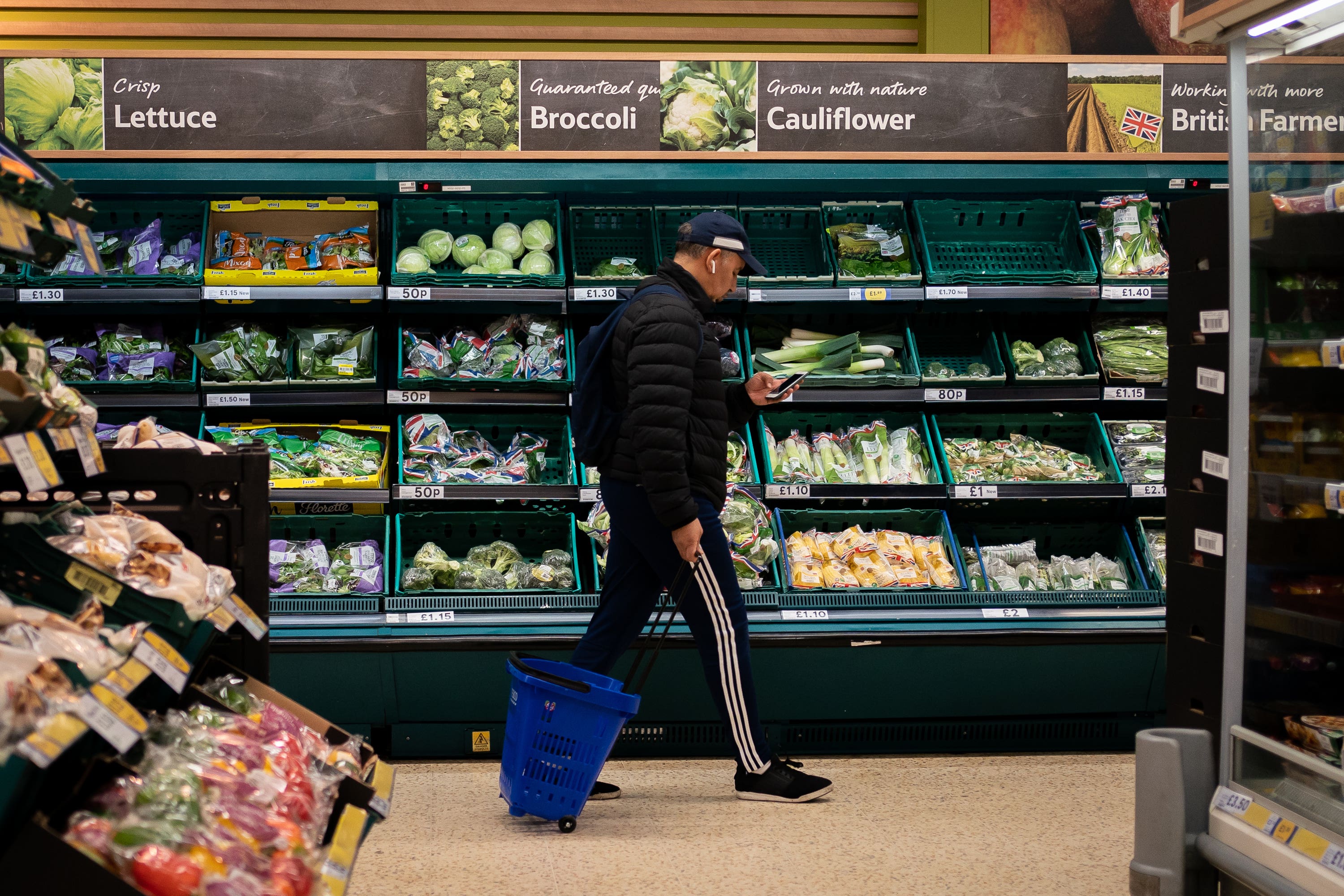 Campaigners say they are "extremely disappointed" that the Government has scrapped plans to develop a horticulture strategy ahead of a summit to address rampant food inflation.
Speaking ahead of Tuesday's Downing Street Food Summit, Food Foundation executive director Anna Taylor described the Government's decision to "ditch" the plans, included in last year's Food Strategy white paper, as "extraordinary".
Ms Taylor said: "It's good to see the Government is holding a much-needed summit focusing on food security, but securing a resilient future supply of fruit and vegetables is a key part of this.
"It was extremely disappointing, therefore, to see the recent U-turn on producing a horticulture strategy.
"The strategy presented a chance to create long-term, joined up policies to support the threatened UK horticulture sector to reach its enormous potential, as well as an opportunity to secure better health outcomes for citizens by ensuring we have enough affordable fruit and veg.
"This should be high on the list of Government priorities given the soaring cost of healthy foods during the cost-of-living crisis, along with the empty fresh produce shelves we saw earlier this year.
"These challenges exposed the real fragility of our current supply chains, which are becoming increasingly vulnerable as climate change worsens.
"We hope the summit will result in renewed commitment to producing a robust horticulture strategy which will support the sector to flourish and bring many benefits to the nation's health, the environment, the economy and the UK's food security."
In a written question, Labour's shadow climate change minister Kerry McCarthy asked: "When the decision was taken not to develop a horticulture strategy; for what reasons the department is not developing a strategy; and who was consulted on that decision."
In his answer, farming minister Mark Spencer said the Government is "committed to an increasingly prosperous horticulture sector" but continued: "We will not be developing a published strategy for the horticulture sector as originally envisaged in the Government food strategy.
"The sector operates in a complex, ever-evolving commercial and political landscape – as such, we are prioritising policy work that maximises impact through multiple avenues. This includes establishing the seasonal worker visa route, the labour review, automation, the Farming Innovation Programme and the Farming Investment Fund and working across Government on energy support and planning."
Tuesday's summit will bring together farmers' representatives and food and retail trade bodies along with supermarket chiefs to talk about the Government's goal of boosting cooperation across the supply chain and supporting the food sector's resilience.
It comes as the prices of food and non-alcoholic drinks rose at the fastest rate in more than 45 years, according to the Office for National Statistics – with the increasing costs being a major driver of the cost-of-living crisis.
The UK currently imports more than half of its fruit and vegetables, and recent shortages on supermarket shelves have exposed the risks associated with relying on imports.
Last week, the Bank of England said food prices have stayed higher for longer than expected, partly due to Russia's war in Ukraine and poor harvests in some European countries, ramping up the cost of living for households across the UK.
It means Consumer Prices Index (CPI) inflation is expected to decline less rapidly than the Bank predicted in its last report in February.
Latest figures from The Food Foundation suggest that food insecurity has doubled in the last year to 9.3 million adults (17.7% of households) and one in four households with children (four million children).
The Food Foundation is also calling on retailers to do more to support access to healthy essentials.
Vicky Hird, head of sustainable farming at Sustain, said there was "overwhelming evidence that supply chains are failing".
She called on the summit to take action on long-awaited codes of practice for supply chains across the sector, and a strategy for "that connects farmers with consumers without the current extraction of wealth".