Labour brands economic policy 'securonomics' with focus on active state
In a major speech in Washington DC, shadow chancellor Rachel Reeves will pledge to 'rebuild the industrial foundations that we have lost'.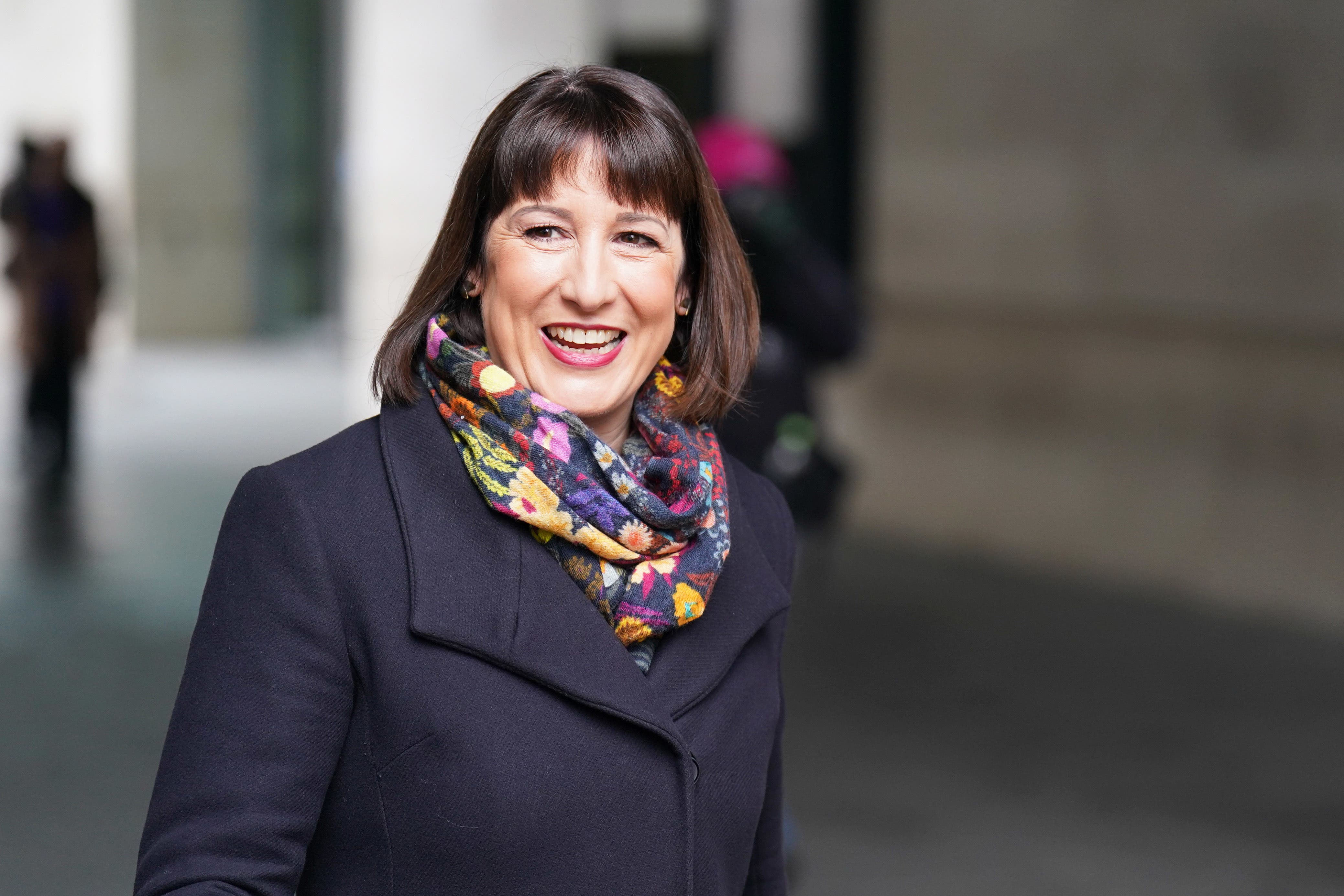 Shadow chancellor Rachel Reeves is to brand Labour's economic policy "securonomics" with a pledge to focus on an active state and stronger industrial strategy.
In a major speech in Washington DC, she will pledge to "rebuild the industrial foundations that we have lost and which have left us exposed to global shocks".
This will mean investing in sectors and technologies that will "shape Britain's future success", Labour said.
The shadow chancellor will also reportedly embrace "Bidenomics" as a template for a Labour government as part of its approach.
The party's flagship £28 billion-a-year "green prosperity plan" echoes US President Joe Biden's Inflation Reduction Act and will be central to its industrial strategy, the Financial Times reported.
President Biden's programme seeks to curb inflation by cutting the deficit and investing in domestic energy production while promoting clean energy.
In interviews with the FT and the Daily Mirror, Ms Reeves said the party would draw on the US leader's approach to create better jobs and opportunities.
She is expected to use her speech to pledge to deepen ties with international allies, saying: "Nations who share values and concerns, and who want to seize the opportunities of tomorrow, can and must work together."
On Labour's proposed economic approach, Ms Reeves will say: "It begins by accepting that the world has changed and Britain must change with it.
"In our age of insecurity, we have discovered the weaknesses of our old economic model: too unambitious about the role an active state can play, too willing to believe that wealth will trickle down, and too reliant on the contribution of a few places, a few industries and a few people.
"Investing in the industries and technologies that will determine our future economic success, and building financial security in each and every household in Britain with good jobs, decent pay and fair working conditions to ensure that working people can contribute to our national success, and that financial security underpins our economic strength.
"From the ashes of the old model, securonomics emerges: building the industries that guarantee Britain's economic security, forging resilience at home, while creating new partnerships abroad and bringing together an active state in partnership with a vibrant market."
Labour said the approach would be set out in further detail in its paper, A New Business Model for Britain, which is due to be published later on Wednesday.