Rail fares: Economic figure which could determine price rises to be announced
The Office for National Statistics will reveal average earnings growth for July.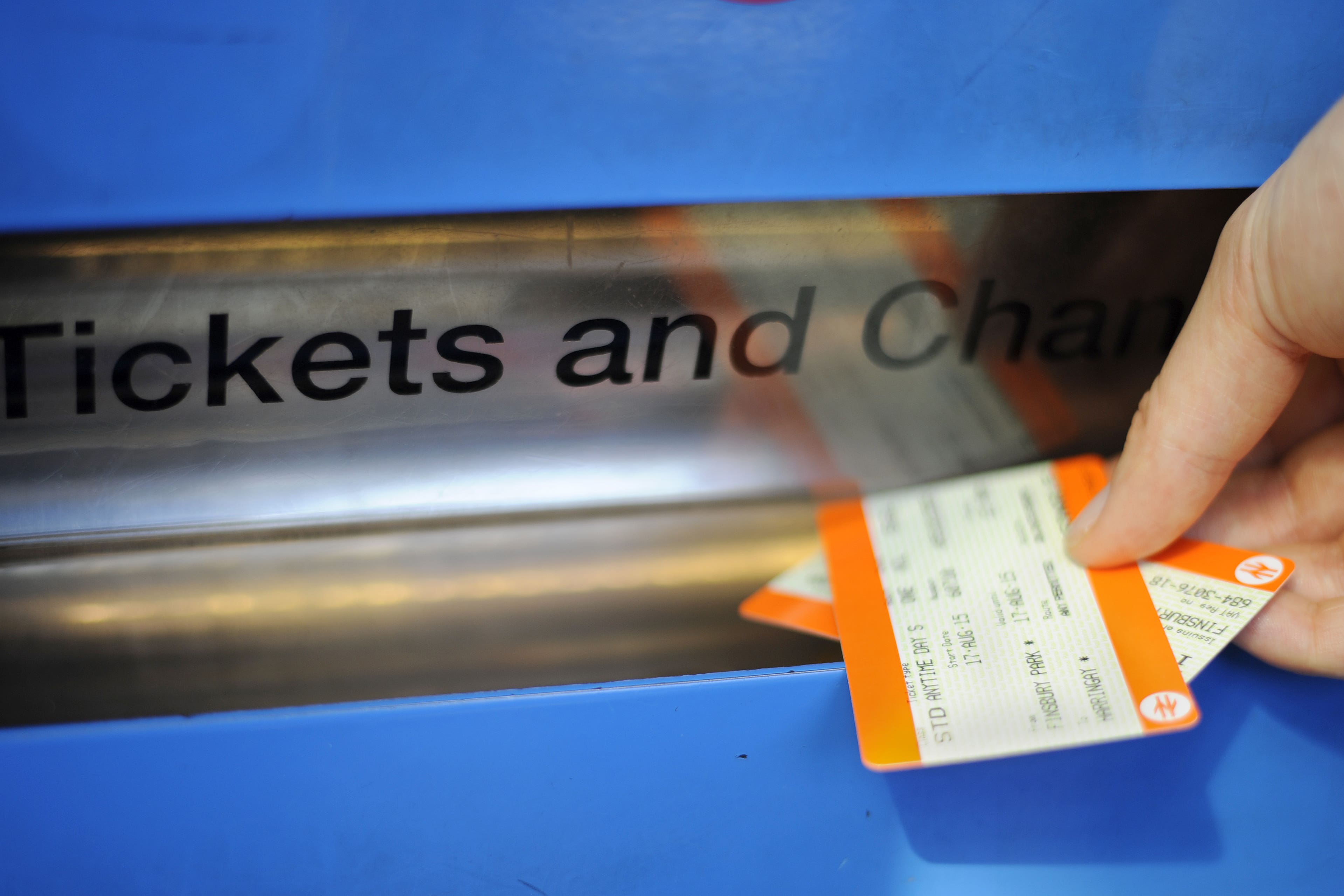 An economic figure which may be used to determine English rail fare rises is due to be announced.
The Office for National Statistics (ONS) will reveal Britain's average earnings growth for July at 7am on Tuesday.
The Government aligned this year's cap on train fare increases with the July 2022 figure, which was 5.9%.
It has not been announced whether fares will continue to be based on average earnings growth.
Last month, the Department for Transport said next year's increases will be below the Retail Prices Index (RPI) measure of inflation for July, which was 9%.
A spokeswoman said: "Following last year's biggest ever Government intervention to cap rail fare increases well below inflation, we'll continue to protect passengers from cost-of-living pressures and we will not increase next year's rail fares by as much as the July RPI figure.
"Any increase will also be delayed until March 2024, temporarily freezing fares for passengers to travel at a lower price for the entirety of January and February as the Government continues with its plan to halve inflation."
The 5.9% figure was the percentage change in average total pay in July 2022, compared with a year earlier.
The comparative figure for June 2023 was 8.7%.
About 45% of fares on Britain's railways are regulated by the Westminster, Scottish and Welsh governments.
They include season tickets on most commuter journeys, some off-peak return tickets on long-distance routes and flexible tickets for travel around major cities.
Train operators set rises in unregulated fares, although these are likely to be very close to changes in regulated ticket prices as their decisions are heavily influenced by governments due to contracts introduced because of the coronavirus pandemic.
The Scottish and Welsh governments have not announced their rail fare plans for 2024.
Fares in Northern Ireland are set by operator Translink.