Taylor Swift fans warned tour tickets 'highly attractive target for criminals'
Consumers were being advised to avoid any offers of tickets for the singer's 2024 Eras Tour outside of official routes.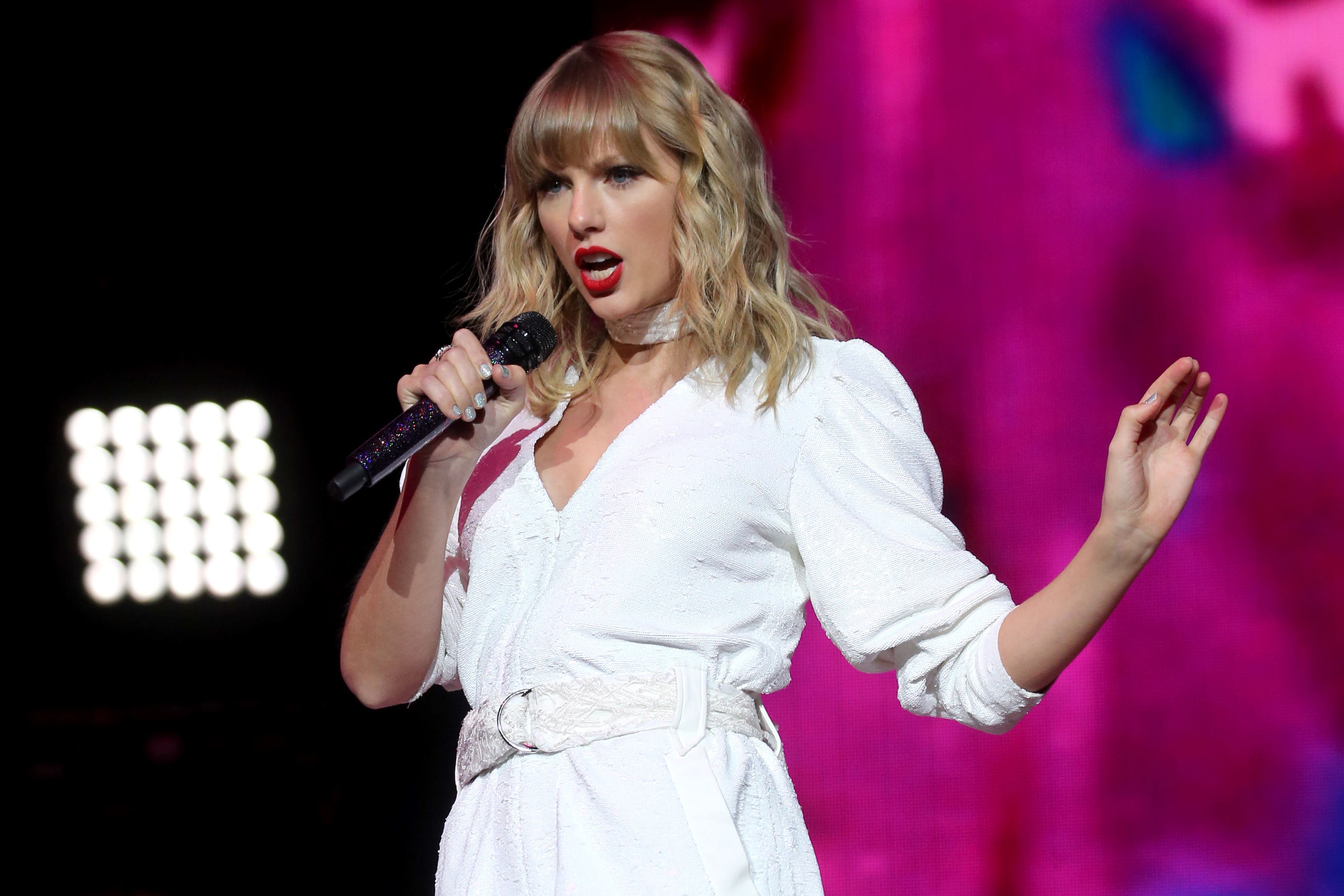 Taylor Swift fans keen to secure tickets for her 2024 Eras Tour have been urged to be alert to fraudsters taking advantage of "phenomenal demand" for the shows.
Fans who registered last week were to have learned on July 5 if they had been randomly selected to receive a highly sought-after pre-sale code giving them access to ticket sales for the US superstar's UK dates in June, July and August next year.
But an email on Wednesday informed them that more shows had been added to the tour due to "phenomenal demand" and that they would learn by midnight on July 14 if they had been selected to access the ticket sale or be placed on a waiting list.
Action Fraud">
As fan anxiety reaches fever pitch ahead of the pre-sale, experts have warned consumers that any offers of tickets outside of official routes sent by sellers Ticketmaster and AXS to those who have pre-registered should be avoided.
According to Action Fraud, UK consumers lost more than £6.7 million to ticket fraud in 2022.
Pauline Smith, head of Action Fraud, said: "We urge people to be wary of ticket sales from unknown websites or people they do not know.
"Criminals may offer deals on sold-out or exclusive events, however once you have parted with your money, the tickets are either fraudulent or never appear at all.
"Remember, if it sounds too good to be true, it probably is."
Mary Kernohan, from brand protection firm SnapDragon Monitoring, said: "Given Taylor Swift's popularity and the fact that this is her first tour in the UK for a long time, it's not surprising her tickets are in high demand. But this also makes them a highly attractive target for criminals.
"Criminals could bank on the popularity of the tickets and establish their own fake versions and fake ticket sale sites in order to dupe consumers and make money. This could range from spoofing legitimate domains and building their own lookalike versions, to building online discount ticket outlets, where people believe they are purchasing something genuine, but when they insert their bank details they are stolen and defrauded for money.
"To prevent this, it is advised that consumers only purchase tickets from authorised sellers and ignore suspicious emails with discounts on tickets."
She added: "For ticket selling sites, they should also be monitoring for fakes versions of their sites being set up online.
"This proactive monitoring allows them to identify these fake sites and remove them quickly, before they have a chance to hurt unsuspecting consumers."
Matt Cooke, cybersecurity strategist at Proofpoint, said: "Timeliness is a key consideration for cybercriminals.
"Lures that refer to recent events or time-sensitive decisions can cause victims to skip some of the scrutiny they might otherwise apply.
"A high-grossing, in-demand tour such as Taylor Swift's is the perfect hunting ground for cybercriminals who will take advantage of fans' desperate need for tickets.
"Proofpoint urges any Swifties looking to purchase tickets this week to ensure they are purchasing them through an authorised vendor and to take note of our tips to avoid scams. If they fall victim to these criminals, they could lose a lot more than the price of a ticket."
Action Fraud suggests the following ways to avoid ticket fraud:
– Only buy tickets from the venue's box office, official promoter or agent, or a well-known ticketing website.
– Avoid paying for tickets by bank transfer, especially if buying from someone unknown. Credit card or payment services such as PayPal give you a better chance of recovering the money if you become a victim of fraud.
– The password you use for your email account, as well as any other accounts you use to purchase tickets, should be different from all your other passwords. Use three random words to create a strong and memorable password, and enable 2-step verification (2SV).
– Be wary of unsolicited emails, texts or adverts offering unbelievably good deals on tickets.
– Ask yourself, is the vendor a member of the Society of Ticket Agents and Retailers (Star)? If they are, the company has signed up to their strict governing standards. Star also offers an approved alternative dispute resolution service to help customers with outstanding complaints. For more information visit star.org.uk/buy_safe