UK to avoid recession but Britons face biggest fall in living standards – OBR
The Office for Budget Responsibility projected that the economy will shrink by less than expected and inflation will fall more sharply.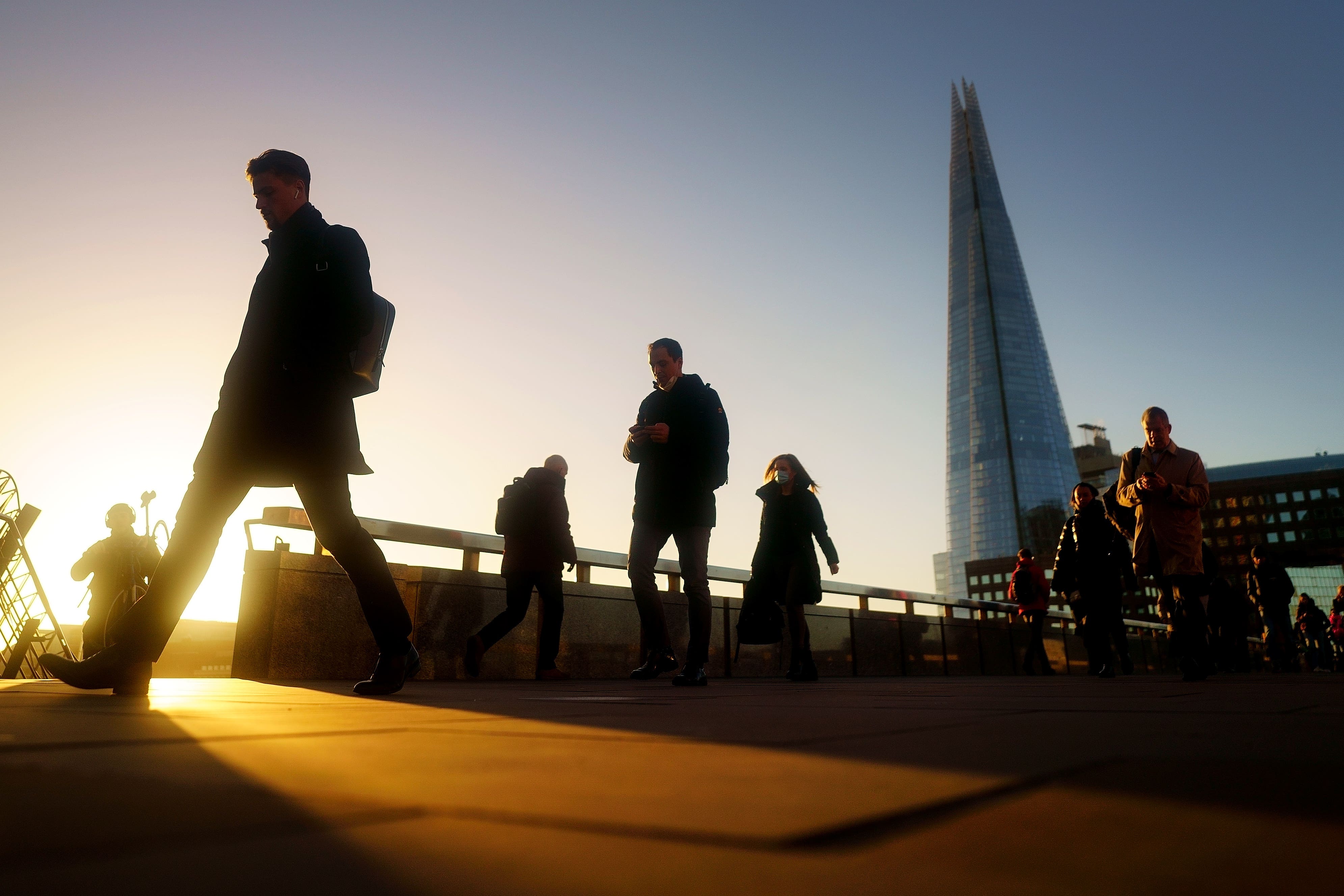 The UK economy is set to avoid a recession but people are still expected to face the biggest fall in living standards on record, according to the fiscal watchdog.
The Office for Budget Responsibility (OBR) projected that the economy will shrink by less than expected and inflation will fall more sharply than previous forecasts, in an improved economic outlook in the near term.
Declining wholesale energy prices and cooling global inflation have improved the position of the Treasury compared with the last budget statement in November.
Previously, the OBR said the UK was due to enter a recession in 2022 and shrink by 1.4% in 2023.
However, the fresh projections show that the economy is set to avoid a technical recession – which means two consecutive quarters of decline – and shrink by 0.2% this year as whole.
It is then due to grow by 1.8% in 2024, 2.5% in 2025 and 2.1% in 2026 as growth cools.
But the longer term GDP forecasts are weaker than the OBR had indicated, previously guiding towards economic growth of 2.6% in 2025 and 2.7% in 2026.
The OBR also said on Wednesday that the UK remains on course for the sharpest drop in living standards on record over the two years to the end of March next year.
The forecaster said the drop would be lower than previously expected but that real households' disposable income per person would still tumble 5.7% over 2022/23 and 2023/23.
Households will therefore feel the pinch more than at any point since 1957, according to the OBR.
On Wednesday, the forecasts also showed a sharper drop in inflation this year than previously predicted by both the OBR and the Bank of England.
Inflation is expected to decline by 6.1% in 2023 as a whole, in a revision from previously predicted 7.4% inflation.
It comes after inflation peaked at 11.1% in October as households were hammered by rocketing energy prices and more expensive food.
Inflation is now expected to drop to a lowest point of 0.1% in 2025 before rising again.
Chancellor Jeremy Hunt told Parliament: "Today the Office for Budget Responsibility forecast that because of changing international factors and the measures I take, the UK will not now enter a technical recession this year.
"They forecast we will meet the Prime Minister's priorities to halve inflation, reduce debt and get the economy growing."
The Treasury's finances are also in a better position than previously expected, according to the forecasts, due to higher tax receipts and energy price improvements.
It means that public sector borrowing is on track to hit £152.4 billion for 2022/23, almost £25 billion less than earlier forecasts.
New measures in the budget, such as increased childcare commitments for working parents, will increase spending, but borrowing is still due to be, on average, £10 billion lower each year from next year onwards.
Nevertheless, the official forecaster also showed that Mr Hunt had given himself much less headroom to meet his fiscal rules than any of his predecessors.
The OBR said that the budget measures announced mean that the Chancellor only had a £6.5 billion buffer in order to meet his key target of having debt falling as a proportion of the size of economy in five years' time.
It added that this buffer would reduce to £2.8 billion if fuel duty – which is due to rise by RPI inflation in the projections – is frozen by the Government, as it has been in recent years.
Changes to yields on gilts, government bonds, which have fluctuated significantly in recent weeks amid volatility in the financial markets, could also impact this buffer as borrowing costs change.
Andy King, member of the Budget Responsibility Committee, said: "The rule is met by a thin margin with the fuel duty indexation, and wafer thin margin without."