Union warns staff 'picking up tab for poor governance' amid RTE job loss reports
The Trade Union Group at RTE has expressed concern at a reported reform plan that includes a move to cut 400 jobs by 2028.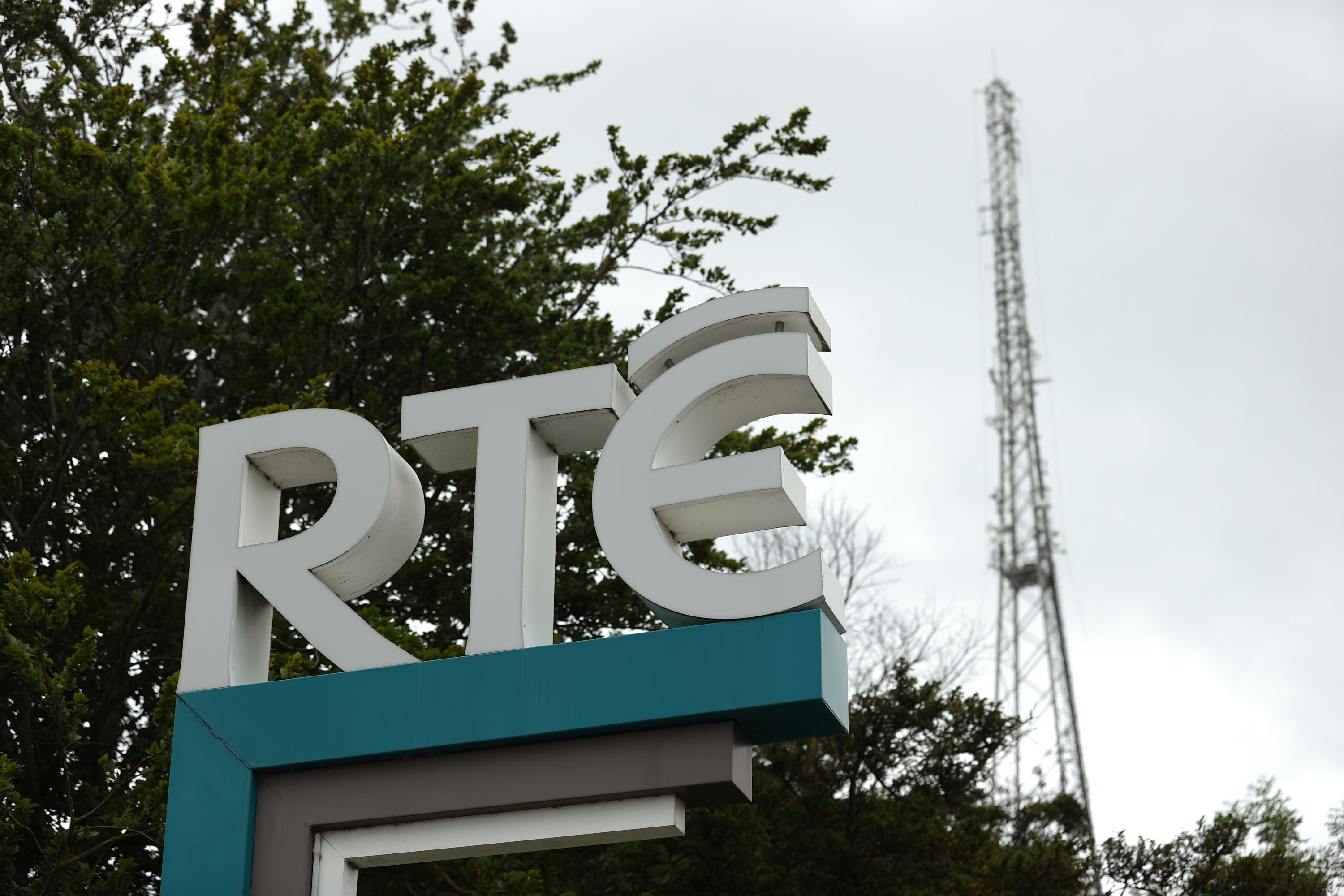 RTE staff are set to pick up the tab for management and governance failures at the broadcaster, unions have warned.
The Trade Union Group (TUG) at RTE has expressed concern at a reported reform plan that includes a move to cut 400 jobs by 2028.
The voluntary redundancy scheme, which would cost around 40 million euro, would reduce staff numbers at RTE by around 20%.
The strategic reform plan, leaked details of which have been reported by RTE News, will also see a number of services reduced at the broadcaster, with some digital radio channels set to be axed.
The plan is due to be published later on Tuesday after director general Kevin Bakhurst briefs staff on the proposals.
It is set to prioritise upgraded technology, live and online content, and move more production outside of Dublin to Cork and other regions in the years ahead.
There will also be more reliance on the independent sector to produce output.
The secretary of the RTE TUG, Cearbhall O Siochain, said a 20% reduction in headcount by way of a voluntary redundancy scheme seemed like "a tall order".
"The implications here is that staff are picking up the tab for poor governance and bad management by those who've walked away on big money," he told RTE Radio One.
He added: "It's not really acceptable that staff have to pick up this tab."
The Government has been withholding a 40 million euro bailout to RTE, to plug a gap created by plummeting licence fee revenue, pending the delivery of the strategic reform plan.
The organisation is facing a loss of between 10-12 million euro this year and, with a shortfall in TV licence revenue projected at 61 million euro across this year and next, Mr Bakhurst has warned that the organisation will run out of cash if further state funding is not made available.
RTE was plunged into crisis in June when the broadcaster revealed it had not correctly declared fees to its then highest-paid earner, Ryan Tubridy.
The scandal widened as a series of other financial and governance issues emerged.
Earlier this year, prior to the emergence of controversies, RTE submitted a request for 34.5 million euro in additional interim funding.
The Government has already allocated 16 million in extra funding for this year in line with recommendations from the state's financial advice body, NewERA.
However, since the initial request for additional funding, RTE's revenues have taken a further major hit, with the broadcaster experiencing multimillion-euro losses due to a fall in TV licence payments in the wake of the controversies.
NewERA has recommended an additional 40 million euro in relation to the shortfall of TV licences, but that is being withheld by the Government pending delivery of RTE's strategic plan.
The Government has also asked RTE to make 21 million euro of efficiencies to make up the gap created by the 61 million euro shortfall in licence fee revenue.
Mr O Siochain said: "Government have a role to play in this. Government have a responsibility to fund a national public service broadcaster, all the signalling from politicians is that it is very important."
Commenting on the situation on Monday, Taoiseach Leo Varadkar insisted the Government would not allow RTE to fail.
"I believe RTE is an essential service, it's a public service broadcaster and we're not going to allow it to fail, we're not going to allow it to cease to operate," he said.