Water firms criticised for making consumers 'foot the bills' for upgrade plans
The Liberal Democrats said it was 'scandalous' that customers will be asked to pay higher bills when water bosses have received millions in bonuses.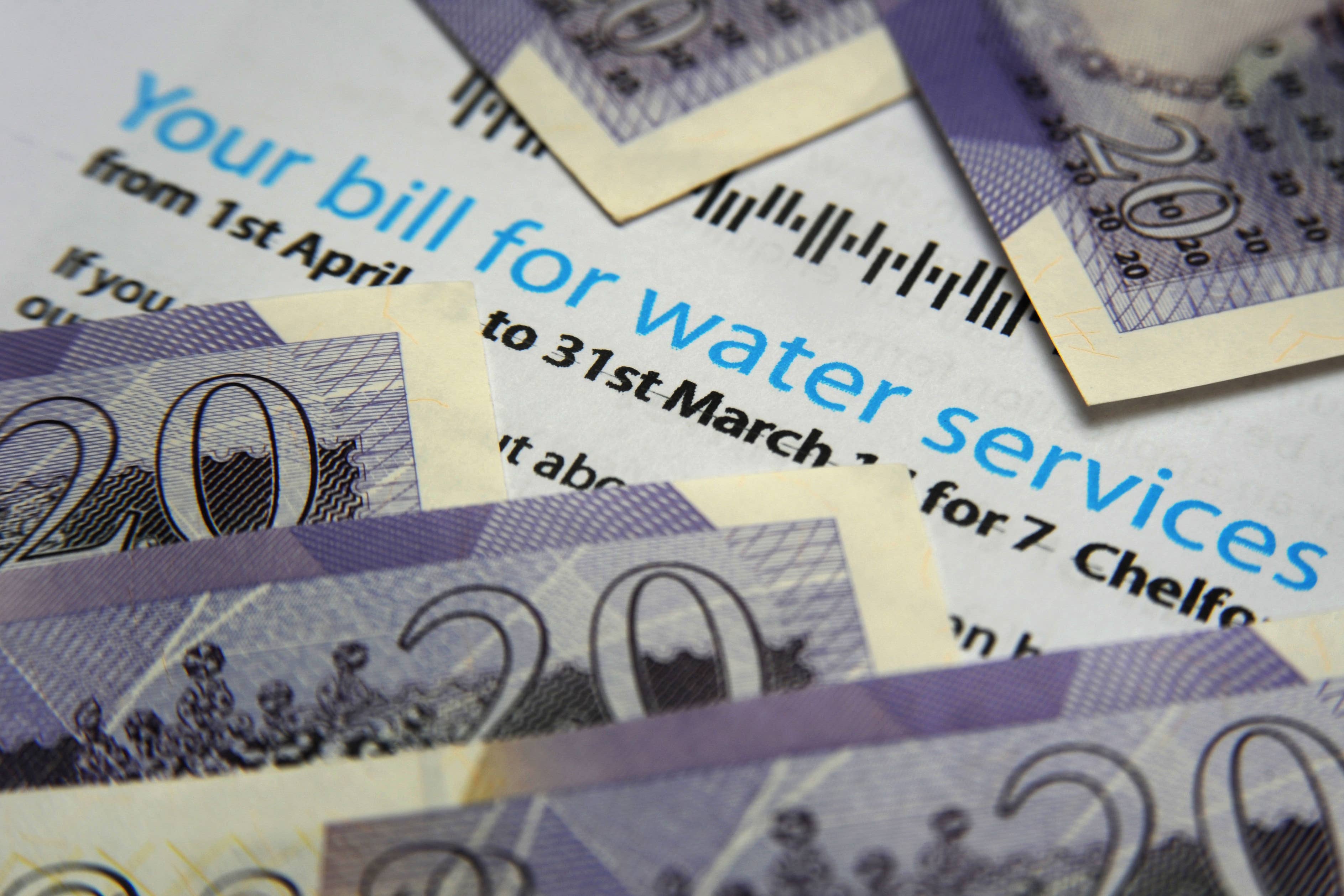 Water companies are facing criticism over a five-year upgrade plan which will see consumers "foot the bills" for billions of pounds' worth of investment into reducing sewage spills.
Water bills could rise by about £156 per year by 2030 to help providers invest in building the infrastructure to prevent 140,000 sewage overflow spills a year.
Providers will invest £96 billion in the second part of the decade — almost double the current levels — into the far-reaching proposals.
But the Liberal Democrat party said it was "scandalous" that firms are asking customers to pay higher bills when they have paid out millions in bonuses and benefits to bosses over recent years.
Water company executives were paid around £41 million in bonuses, benefits and incentives over the past three years, the Lib Dems found in its analysis of 10 firms in England and Wales.
That includes £9.7 million paid in the latest financial year, lower than the £15 million paid the previous year.
"It is scandalous that water companies are proposing to hike people's bills to pay to clean up the mess they themselves have created," said Lib Dem MP Tim Farron.
"To make matters worse, water company bosses have paid out millions in bonuses and dividends, money that could have been spent upgrading infrastructure instead."
Water companies paid out more than £1 billion in total dividends to shareholders in the year to March 2021, according to the latest report by water regulator Ofwat.
Ofwat earlier this year said it had gained new powers to stop companies making dividend payments if they are not fairly linked to financial performance or if they could risk their financial resilience.
The Lib Dems said that shareholders received some £1.4 billion over the latest financial year.
Nevertheless, Mr Farron said he was "delighted" to see water companies investing in infrastructure, which will include building new reservoirs, cutting leaks and preventing sewage spills.
Meanwhile, trade union GMB said it was an "insult" that water bills will rise when households are already grappling with the higher cost of living.
Gary Carter, GMB's national officer, said: "Consumers shouldn't have to foot the bills when water companies have paid out billions in dividends, dumped millions of gallons of sewage in rivers and seas and failed to invest for decades.
"Water bosses are the ones responsible for the terrible state of England's rivers and waterways; they should be paying to restore them to good health, not the public."
Under the proposals set out by industry body Water UK, the average bill in England is expected to be £7 per month higher by 2025 compared with 2023's prices. That will escalate to £13 per month extra by 2030, equivalent to £156 more per year.
Water UK said that private firms had agreed to more than double the number of households that will receive financial support, rising by 2.0 million to 3.2 million, as the sector looks to address public anger over sewage being pumped into beaches and rivers during storms.
Chief executive David Henderson said he recognised increased bills were "never welcome" but urged regulator Ofwat to sign off on the proposals so the sector could counter sewage spills "as fast as possible".
Ofwat has promised to "forensically scrutinise" the sector's blueprint to ensure the hike in bills over the five-year period is "justified".
The industry said the planned investment, if approved, would cut leakage by more than a quarter by 2030 compared with the start of the decade, putting performance among the top five countries in Europe.
Spending £11 billion on modernising Victorian era sewers is forecast to reduce spills into waterways by more than 140,000 each year by the end of the decade, Water UK said.
Nature-based schemes to manage rainwater will be created and technology brought in to better manage flows, as part of the upgrade works.
Water UK said 30,000 new jobs and 4,000 apprenticeships will be created to help deliver the plan, representing a 50% increase in the workforce.
Environment Secretary Therese Coffey, speaking before the industry's plans were set out, said: "I have been very clear with Ofwat, the regulator, that customers should not pay the price for poor performance and they should use the full powers we have given them on behalf of consumers."