10 best movies about climate change, from Avatar to The Day After Tomorrow
When it comes to fiction, Hollywood often avoids the grim realities of our environmental situation – but not always. Louis Chilton picks 10 of cinema's best efforts to explore the global climate crisis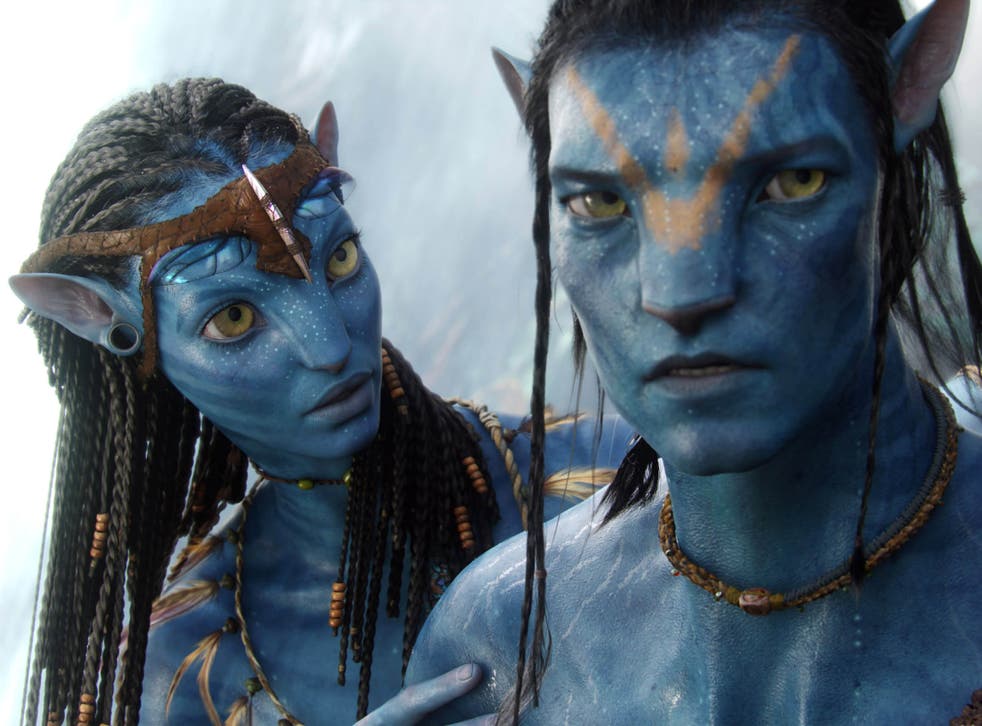 Sometimes you get Dennis Quaid fleeing a blizzard, others you get Mark Wahlberg chatting with a plastic plant.
Given Hollywood's reputation as the home of tree-hugging liberals, you might think that the climate crisis would be one of cinema's favourite topics.
But the film industry has usually struggled with depicting our dire environmental reality on screen. The issue is often clumsily depicted, or else ignored completely.
There have been a number of stellar documentaries made on the subject of the climate crisis – from Al Gore's seminal film An Inconvenient Truth, to more recent works like Chasing Coral or the Leonardo DiCaprio-produced Before the Flood.
In the world of fiction films, however, the options are slimmer. Environmental catastrophe has been repeatedly used as the premise for disaster movies, such as the forgettable2012 or Geostorm (a man-made catastrophe in itself). These films often take liberties with science, making climate disaster into a daft spectacle.
Other times, however, movies manage to get it right. Whether it's with thought provoking dramas such as Take Shelter, or cerebral animations like Princess Mononoke, some filmmakers have managed to explore the climate crisis on screen with thought and imagination. 
Here are 10 of the best films about the climate crisis...
The Day After Tomorrow
Of all the environmental disaster blockbusters to have been released over the past two decades, The Day After Tomorrow (2004) still looms as large as any. Released during the George W Bush presidency, it was a pointedly political work underneath its popcorn movie trappings, a cry of frustration at the US government's environmental inaction. Scientifically, it's all over the place, but the core idea in its premise – that human sustainability is pushing the world to the precipice of disaster – remains chillingly true.
FernGully: The Last Rainforest
FernGully (1992) is set in a mystical Australian rainforest and tells the story of a group of fairies who welcome a young logger into their midst. The spirits and animals of the forest must defend their home against loggers, and a polluting force known as the Hexxus. FernGully is a great example of environmental messaging pitched predominantly at children; an ecologically sound fable with voice performances from stars including Robin Williams, Tim Curry, Pamela Aldon, and plant enthusiasts Cheech and Chong. 
Downsizing
One of the highest-profile Hollywood films to tackle the climate crisis overtly, Alexander Payne's Downsizing (2017) saw Matt Damon and Kristen Wiig shrunk down to micro-size as part of a new technology fad. There's a lot of plot here – rather too much, you could say – and Downsizing's gentle suburban satire quickly careens into an exploration of wealth inequality and environmental apocalypse. It's neither subtle nor particularly funny, but Downsizing deserves points for the sheer uniqueness of its take on the subject.
Princess Mononoke
Hayao Miyazaki's beloved animations often tackle environmental issues, but few are quite so direct about it as the 1998 classic Princess Mononoke. Telling the story of a conflict between human industrialists (led by the ruthless Lady Eboshi) and the forces of the natural world, Mononoke presents a poignant, beautifully animated look at the toll that humankind takes on its environment – and what happens when the environment fights back.
Avatar
After titanic box-office success and a rapid disappearance from the public consciousness, James Cameron's CGI opus Avatar (2009) has become something of an easy target. However, this silly, eye-wateringly long film is also surprisingly relevant. Set in a reality in which the Earth is dying, ruined by an amalgamation of global warming, ozone depletion and overpopulation, Avatar focuses its attention on another planet, Pandora, also facing climate catastrophe as the result of human misadventure. 
Take Shelter
Michael Shannon puts in a layered, tortured performance in Take Shelter, Jeff Nichols's 2011 film about a young family man who experiences visions of the apocalypse. We never quite know if he's losing his mind, or dead on the money. As the character descends into paranoia and fear, we know there is always the possibility that his terrors are grounded in fact – that the catastrophe he so dreads is eminently plausible, no matter how hard we try to look away.
Weathering with You
Japanese animator Makoto Shinkai made a name for himself directing visually stunning films that often spotlighted the natural elements (The Garden of Words; Your Name). 2019's Weathering with You kept the climate at the very heart of its story, with a bizarre supernatural plotline in which a high school boy befriends a girl who can control the weather. It's a film that is very specifically about climate change, one which is best experienced on a purely visual level. As far as a message goes, its approach to climate disaster ultimately amounts to shrugging acceptance. 
Snowpiercer
Bong Joon Ho, the revered Korean filmmaker whose latest film Parasite swept the Oscars last year, has made no secret of his environmental ideology. 2017's Okja was an eccentric but powerful take on genetic engineering and animal welfare, and his previous film, Snowpiercer (2013), was set in a world that had been encased in ice following humanity's failed attempt to stop global warming. There's more going on here than just that – it's predominantly a thriller with a focus on class warfare – but Snowpiercer's environmental message underscores the entire film.
First Reformed
Possibly one of the bleakest takes on the climate crisis, First Reformed (2017) follows a heavy-drinking priest (Ethan Hawke) as he spirals into despair following the suicide of a local radical environmentalist. Hawke's character becomes consumed by the prospect of devastating climate change, eventually plotting violent action. In the end, there is the possibility of salvation – but First Reformed, written and directed by Taxi Driver's Paul Schrader, does not offer any easy answers when it comes to the environment.
Waterworld
In many ways, 1995's Waterworld was ahead of its time, a bombastic, high-budget thriller that touched on plenty of contemporary anxieties about the future of our climate. It was famously a box office flop, one which its star, Kevin Costner, has been living down ever since. The money is mostly there on screen, however; Waterworld remains one of the most memorably realised visages of the potential world-altering effects of global warming.
Join our new commenting forum
Join thought-provoking conversations, follow other Independent readers and see their replies