Electric cars alone are not the answer – lightweight vehicles are a better way forward
We need to reduce vehicle miles in both fuel-based and electric cars. Too many valuable resources and too much real estate is dedicated to cars at the expense of housing, parks and more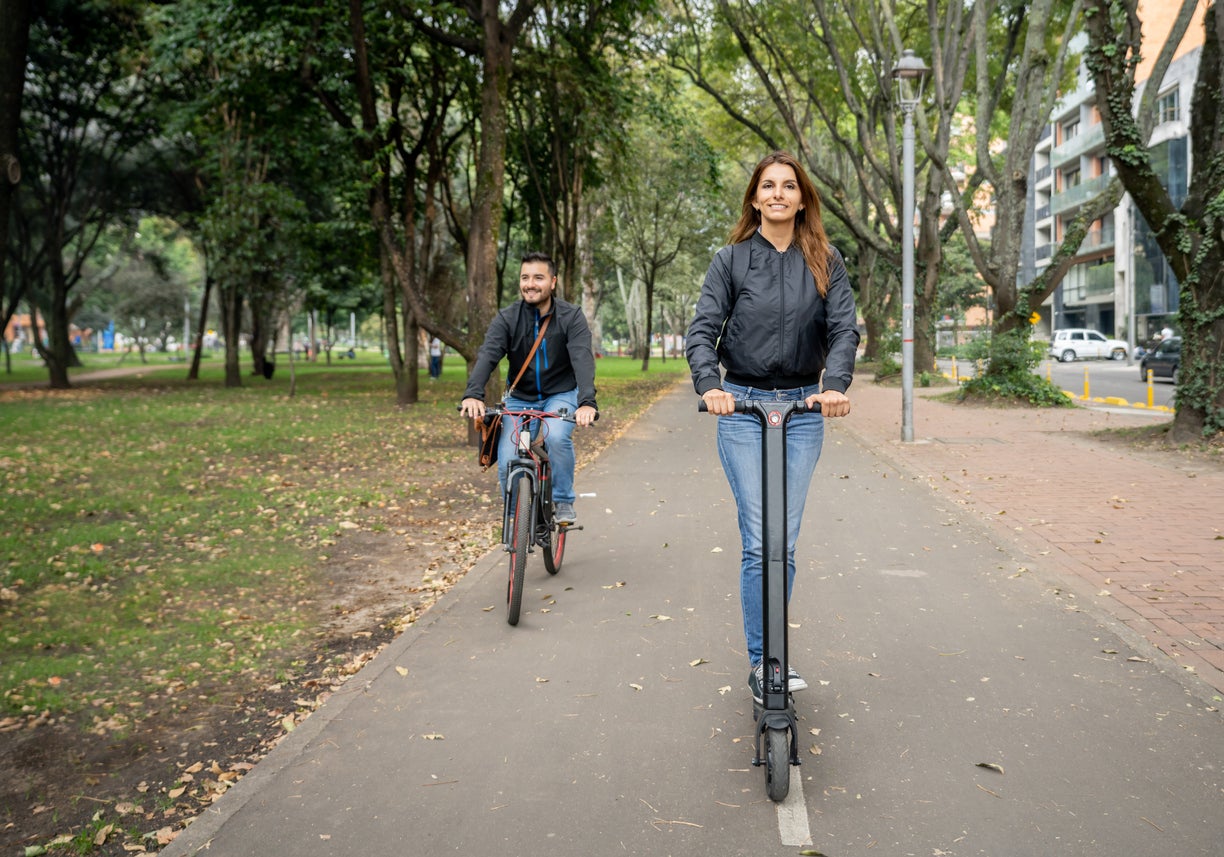 Electric vehicles (EVs) are often presented as a panacea in the climate crisis, key to tackling the 25 per cent of global carbon emissions stemming from the transportation sector. Of course, they emit far less CO2 than internal combustion engine cars, but the fact is that electric cars alone aren't going to solve the global climate crisis; they are just a piece of the bigger puzzle.
While EVs present a promising step in shifting to more sustainable urban transport, to effectively tackle climate change we'll need to think bigger by going smaller.
Cars present many more inefficiencies than simply how they consume energy. They are bigger, so they also consume more energy. They take up space that might be better used in more productive ways than car storage and they require more resources to build and maintain, never mind the costs that go into road construction and maintenance to account for them. It's also a simple matter of physics. Rarely do you need a 2,200kg tank to move a person. 
If we're going to solve the climate crisis, we need to have tough conversations about reducing vehicle-miles-travelled altogether, from fuel-based cars and EVs, as well as the culture we've developed around it. 
Today, we blindly accept turning over hundreds of millions of square feet of precious public space to cars. Roughly 50-60 per cent of public space in many cities is dedicated to cars in the form of roads, highways and parking, despite cars sitting unused 95 per cent of time. The valuable real estate dedicated to cars often comes at the expense of public goods like housing, parks, local businesses, cultural institutions, outdoor dining, protected bike lanes, and more.
Solving the transport challenge is at the centre of this and thankfully, there are already clear solutions. In most industrialised countries, 60 per cent of all car trips are under 5 miles, the exact sweet spot served by other already established modes of daily transportation: public transport, walking, and micro-mobility, which taken together can speed up the transition and replace the vast majority of short car trips.
Micromobility – lightweight vehicles like bikes, scooters and mopeds, designed for short trips around cities – takes up less space on the road and vehicles require less energy to power, helping reduce pollution and harmful effects on our environment.
A recent study from Oxford University found that a simple shift once a day from the car to micromobility would save 67 per cent of transport emissions. 
It's time to start framing the discussion not only about what we are giving up, but what we are gaining. We can reimagine what kind of cities and communities we want to live in. By moving away from cars as a primary means of conveyance, we can build cities at the human scale, bringing people closer to schools, jobs, green spaces and recreational activities – a concept that has come to be known as the "15-minute city," where everything you need is just a walk, bike or scooter ride away.
There are positive signs this is happening. Bike lanes are growing at an increasingly fast rate, especially in denser urban areas like London, and help make streets safer for all users. The most proven way to increase micromobility use is by providing safe spaces for people to ride. Other cities already have goals to reduce traffic congestion and pollution – for example, Barcelona and Brussels are building car-free centres.
We're learning transport doesn't need to be expensive, nor should it be one of the largest contributors to the global climate crisis. Cities increasingly recognise the value that more active mobility like cycling and walking, as well as micromobility, offer healthier more liveable cities, and they're reconfiguring their streets to help get people around in greener, more convenient ways. With continued investment in accommodating active transport, cities are leading the global fight against climate change, one bike lane at a time.
At the height of the pandemic, cities all over the world saw dramatic, albeit temporary, improvements in air quality, a direct result of people not travelling in their cars. As we hold on to norms born out of the pandemic, there's a clear opportunity to establish a new and better normal – cleaner, healthier cities, built for people. 
Wayne Ting is the CEO of Lime, the world's leading provider of shared light electric vehicles, active in more than 150 cities around the world
Jennifer Lenhart is the global lead of Cities at the WWF, the leading environmental advocacy organisation dedicated to sustaining the natural world for the benefit of people and nature
Join our commenting forum
Join thought-provoking conversations, follow other Independent readers and see their replies