Government beats off a legal challenge to development of oil and gas in the North Sea
Judge ruled maximising 'recovery' of oil and gas industry need not be 'in conflict' with net zero targets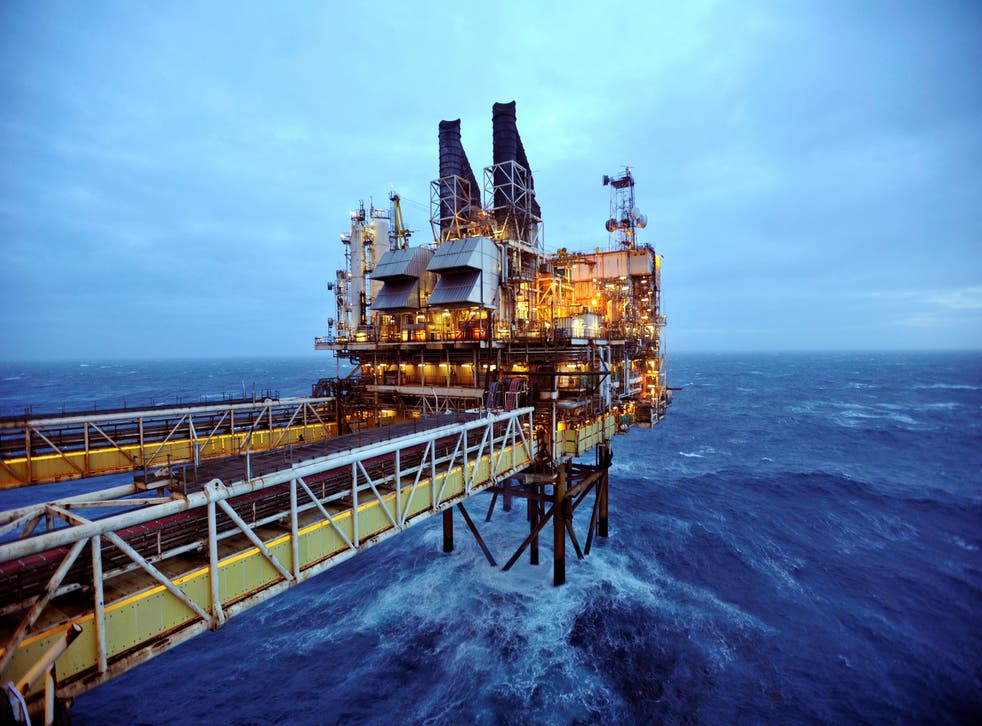 The government has defeated a legal challenge brought by environmentalists who argued that maximising North Sea oil and gas production was unlawful.
Campaigners launched a High Court action last year against the business secretary and the Oil and Gas Authority on the grounds that the drive to increase production of oil and gas in the North Sea was both unlawful and irrational.
The activists said that maximising production was unlawful as it failed to take into account the billions in public money that is used to subsidise the industry.
Mrs Justice Cockerill said the claimants' court action had failed on both counts.
She said: "The Oil and Gas Authority believes industry can deliver carbon capture storage – which is essential to tackling climate changes.
"Maximising economic recovery of oil and gas does not need to be in conflict with the transition to net zero."
Business secretary Kwasi Kwarteng welcomed the High Court judgment, he said: "Turning off North Sea oil and gas overnight would put energy security, jobs and industries at risk – and make us even more dependent on foreign imports.
"This has to be a transition, not extinction."
Following the ruling, the claimants, Mikaela Loach, Kairin van Sweeden and Jeremy Cox, celebrated a small victory. They said that the government had conceded that oil companies may make more money from public subsidies than they pay in tax.
The trio, one of whom is a former oil refinery worker, added that they are now considering an appeal.
In a statement, the claimants from the Paid to Pollute campaign said: "Today the High Court ruled against us, but accepted that the UK's Oil and Gas Authority can ignore the billions of pounds in public money that prop up oil and gas companies when deciding whether or not to approve oil and gas extraction.
"The court also accepted that oil and gas companies may receive more pay-outs in public money than they pay in tax. While the court did not think this is unlawful, we think this is completely unacceptable in a time of bumper profits for oil and gas companies and during a climate emergency."
They added: "The court may not have agreed with the legal arguments, but the costs of subsidising oil and gas production are now a matter of the public record."
The Oil and Gas Authority reacted to the news by saying that they "remain firmly focused on regulating and influencing" the oil, gas and carbon storage industries to "secure energy supply and support the transition to net zero".
Mr Cox said: "This judgment exposes the absurdity of North Sea oil and gas, where those in government responsible for tackling climate change are able to ignore how taxpayer money is used to prop up the industry.
"We still believe that, in doing so, the Oil and Gas Authority has acted unlawfully by ignoring tax subsidies when approving new fossil fuel projects and we are seeking legal advice on an appeal."
Register for free to continue reading
Registration is a free and easy way to support our truly independent journalism
By registering, you will also enjoy limited access to Premium articles, exclusive newsletters, commenting, and virtual events with our leading journalists
Already have an account? sign in
Register for free to continue reading
Registration is a free and easy way to support our truly independent journalism
By registering, you will also enjoy limited access to Premium articles, exclusive newsletters, commenting, and virtual events with our leading journalists
Already have an account? sign in
Join our new commenting forum
Join thought-provoking conversations, follow other Independent readers and see their replies